The girls get tipsy, Mike calls Angelina "the definition of toxic," Jenni wants out … and a proposal?!
The cast of "Jersey Shore Family Vacation" is traveling around the country in Season 6 — and bringing some serious drama with them everywhere they go.
While the first teaser for the new episodes highlighted the good times to come, TooFab has obtained the full trailer for the season … and it's packed with action.
Unable to render YouTube Video.
The gang will travel to Hollywood, New Orleans, Wine Country and North Carolina — in addition to Jersey, of course — in the season, which includes a mini girls' trip to Solvang, California and The Situation competing in a cornhole competition (seriously).
But sparks start to fly as Mike's seen calling Angelina Pivarnick both "messy" and "the definition of toxic," before she's seen spewing profanities at someone while getting carried out of a club. Mike previously told TooFab to expect some serious beef between them this season — while Angelina teased a "big explosion" that was "shocking as hell."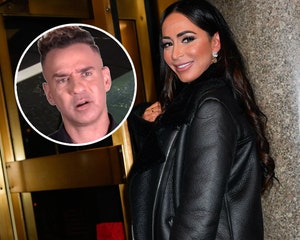 Angelina Pivarnick Teases 'Big Explosion' In Feud with The Situation on Jersey Shore Family Vacation (Exclusive)
Jenni "JWoww" Farley also gets emotional in the footage — as she's seen in tears exclaiming, "I'm going home, I don't want to do this anymore." It's unclear what's upsetting her, but Nicole "Snooi" Polizzi also calls someone "so immature."
The video also shows a hilariously brutal Deena Nicole Cortese accident, the girls getting trashed and Angelina introducing a new guy — "Vinny 2.0" — to the group. Oh, and there might just be a proposal as well!
"Just when you thought it couldn't get any weirder … it just keeps getting weirder," says Pauly D. "So stay tuned!"
"Jersey Shore Family Vacation" premieres tonight on MTV.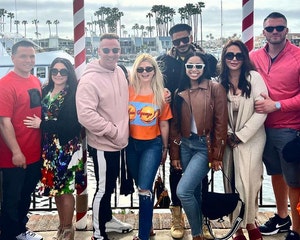 The Situation Teases Angelina Drama on Jersey Shore Season 6: 'A Lot of Beef on the Barbecue' (Exclusive)
Source: Read Full Article