Many people remember interesting habits they had as kids, and actor Tia Mowry is no different. She recently opened up about one "weird" thing she used to do a lot when she was younger and what her mother did to help her break the habit.
Tia Mowry became famous as a teen actor
Mowry spent a portion of her childhood in front of the camera. When Mowry was a teen, she and her twin sister, Tamera, landed starring roles on the TV show Sister, Sister. The series became a huge hit, and the Mowry twins' popularity grew.
Mowry and her sister later appeared in movies such as The Hot Chick (2002), Twitches (2005), and Twitches Too (2007). Mowry was also the voice of Sasha in several Bratz films and video games.
Tia Mowry revealed 1 'weird' childhood habit she had
Mowry recently shared with fans an unknown fact about her childhood. According to People, the 43-year-old actor took to Instagram for another edition of "Tea with Tia," where she talked about her go-to "soothing mechanism" as a kid.
"Some kids would suck their thumb or they would suck their fingers," Tia said. "I cannot believe I'm sharing this with you guys, but do you guys know what I used to do? I used to suck my arm."
She added, "I really want to know if there are other people out there in the world that did this because I always thought that I was just weird. I did it until I was 13 or 14 years old."
According to Mowry, her mother eventually helped her break this habit with the use of mosquito repellent.
"She would put mosquito spray repellent on my arm," Mowry recalled. "It worked, I stopped sucking my arm, but you guys, I was an arm-sucker."
What Tia Mowry is like as a mother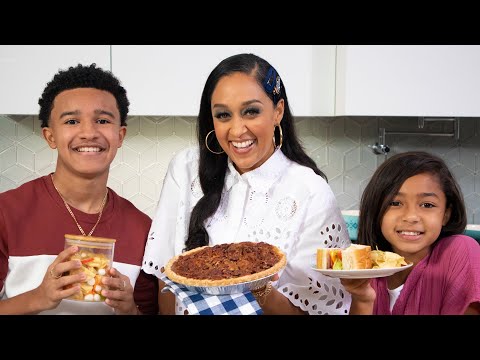 Mowry is now a mother herself. She and her husband, Cory Hardrict, have two children together: son Cree (born 2011) and daughter Cairo (born 2018).
She has talked a lot about her life as a mother, and she shared that she parents with a "mix of routine and non-traditional" methods.
For example, Mowry is a fan of co-sleeping. She once revealed to People, "My son was in our bed until he was four." This has led to disagreements with some people, including her mother, but Mowry wants to do what she feels is best for her family.
She has also raised her kids with as much of a gender-neutral approach as possible. Both of her kids have unisex names, and Mowry also made sure their nurseries were beige. "I don't want to tell them what they need to like or want," Mowry said. "I go with the flow."
Additionally, Mowry draws on some advice from her mother to guide her parenting journey.
"I'm all about working hard. I want my kids to be that way as they get older. I want them to know that you have to work hard for what you want to achieve," she told TheGrio in 2020. "My mom and my grandmother, they've definitely showed me that. My grandmother—she ended up passing away last year in January—but she's left such an incredible imprint on what family is and what it means."
Source: Read Full Article