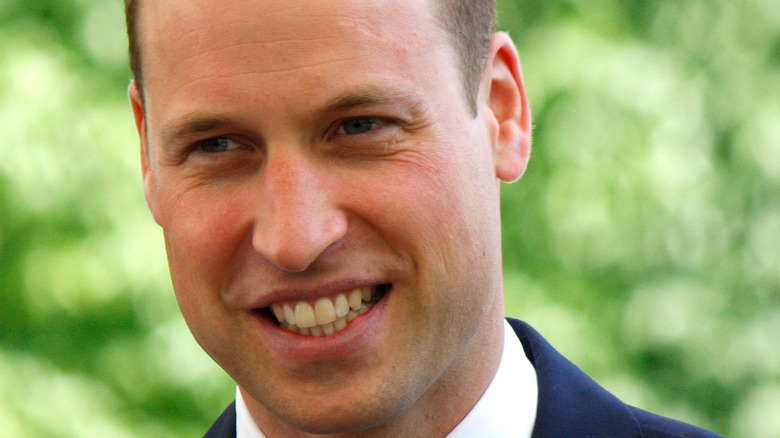 360b/Shutterstock
By Samantha Coulter/Sept. 7, 2021 12:56 pm EDT
In honor of the essential service that air ambulances provide every single day in the United Kingdom, the nation holds an annual Air Ambulance Week dedicated to raising awareness for the program and raising funds to fuel its work (via Air Ambulances UK). The special week kicked off on September 6th and lasts until the 12th. On the first day of Air Ambulance Week, the Duke of Cambridge shared a message to his Twitter account. He wrote, "This week is @airambulancesuk #AirAmbulanceWeek, raising awareness of the vital work of air ambulance charities in rapidly delivering lifesaving pre-hospital care to people with a medical emergency. Thank you to all involved for your tireless efforts in helping to save lives."
Prince William's tweet helped bring a great deal of attention to this important cause. While the Prince loves to support any good cause that he can, the Air Ambulance service holds extra space in his heart.
Prince William served as a pilot for many years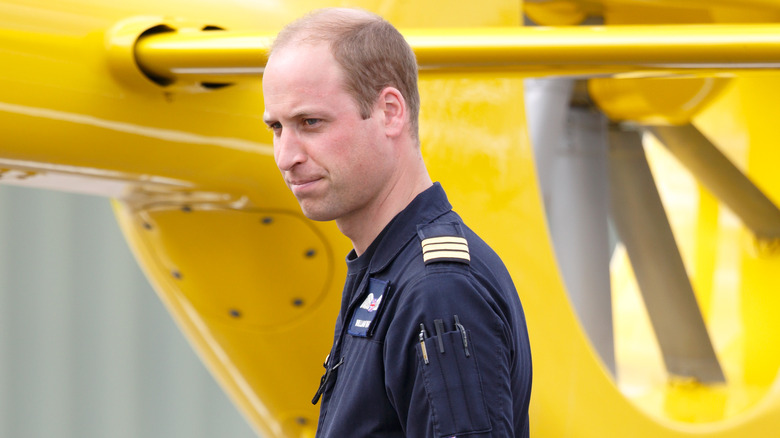 Before assuming his duties as a full-time member of the royal family, Prince William worked as a pilot (via USA Today). The Duke of Cambridge spent seven years as a military rescue helicopter pilot, and later worked as a helicopter pilot for an air ambulance service. During this time, he went on emergency rescue missions across north-central England. He worked with the East Anglian Air Ambulance service for two years and served his last shift in July of 2017.
Reflecting on the end of his service, he said, "It has been a huge privilege to fly with the East Anglian Air Ambulance. Following on from my time in the military, I have had experiences in this job I will carry with me for the rest of my life, and that will add a valuable perspective to my Royal work for decades to come" (via Royal UK). Though the Duke had to leave his pilot duties behind, he still helps the Air Ambulance services. Throughout the Coronavirus pandemic, Prince William has allowed air ambulances to use a private lawn at his Kensington Palace residence to land and refuel (via Town & Country). He also continues to raise awareness for this important service and many other great causes.
Source: Read Full Article