News Corp boss Michael Miller says professional athletes are a liability to their codes when they become activists and reject support from mining companies, energy providers or other prospective sponsors.
Miller, executive chairman of a powerful media conglomerate whose interests span newspaper and magazine publishing, internet and pay television service Foxtel, also raised concern about the commercial progress of battling AFL expansion clubs Gold Coast and Greater Western Sydney.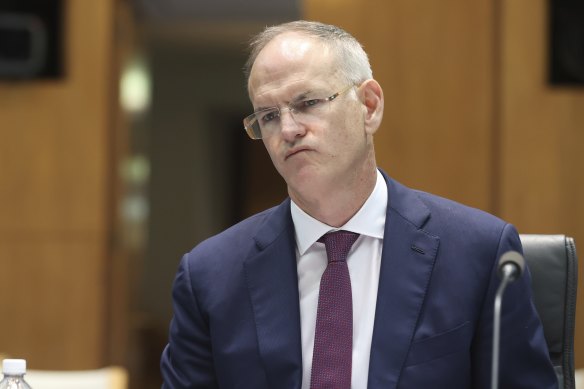 News Corp Australia executive chairman Michael Miller isn't happy with how the Gold Coast Suns and Greater Western Sydney are travelling.Credit:Alex Ellinghausen
But his comments about athlete activism are most likely to raise eyebrows, especially in light of furores over the sponsorship of Australia's cricket and netball teams last summer, prompted by ethical concerns raised by players.
International and domestic cricket and netball are broadcast on Foxtel.
Miller was a panellist at the SportNXT conference in Melbourne on Tuesday alongside showcase speaker NFL commissioner Roger Goodell.
"Stars are your biggest strength and your biggest liability. When sporting stars become activists, it has a negative impact on the growth of the game, in terms of athletes choosing who their sponsors are and who they will and won't work with," Miller said.
"You employ people, you come to work accepting that the team, the company you work for, make decisions your behalf, and for athletes to take a fairly firm decision [that] they don't want to take a sponsorship from a mining company, from an energy company; their pay isn't going to suffer, but ultimately it's the grassroot and pathway programs that will.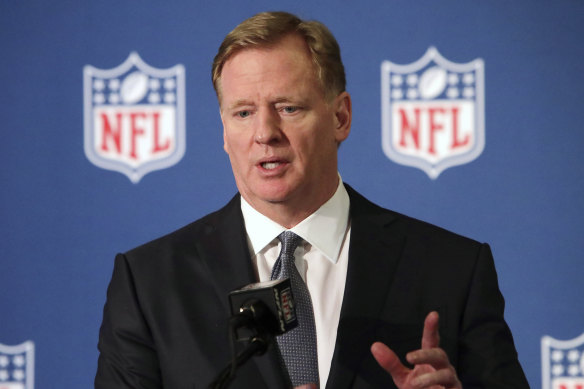 NFL commissioner Roger Goodell was the keynote speaker at the SportNXT conference in Melbourne on Tuesday.Credit:AP
"I find that athletes feel they have permission to make those statements, but other organisations wouldn't accept it. If you don't want to work for that organisation, you leave and work elsewhere."
In a wide-ranging panel chat on several issues, including the media focus given to tier-one sports, Miller, the executive chairman of News Corp Australasia, said the Suns and Giants had work to do to achieve greater traction in a competitive market.
"I think there is a two-speed economy. We have some great sports. In terms of the AFL, I think they are world-class in how they manage themselves, but I would say, at the same time, the concern I have around the Giants and Suns; they are going backwards. That is something we don't know if it is being addressed," Miller said.
The Age sought further comment from Miller through a SportNXT spokesman. The AFL did not wish to comment.
The Giants last year had a record 32,614 members, as did the Suns, with 21,422 members. However, both clubs continue to fight for presence and viewers in rugby league heartland. The Giants, under new coach Adam Kingsley, are 1-1 to start the new season. The battling Suns, now in their 13th season and yet to play a final, are winless. The introduction of the two clubs last decade meant a ninth game each weekend and a rise in broadcast rights.
Miller's comments on activism by sportspeople won't be well received by many athletes, whether that be the likes of LeBron James on the world stage, or in the local arena, who are increasingly using their public profile to agitate for change.
Cricket Australia won't renew its sponsorship agreement with Alinta Energy after chief executive Nick Hockley was fronted by Cummins with ethical concerns about the contract. CA later confirmed the split, but denied it was due to pressure from Cummins.
Gina Rinehart's Hancock Prospecting pulled its $15 million support of Netball Australia last year after players backed Indigenous teammate Donnell Wallam, who expressed concern about wearing the firm's logo because of comments made by founder Lang Hancock, Rinehart's father, in the 1980s. NA later secured a deal with Visit Victoria.
Australian cricket captain Pat Cummins and Aussie netballer Donnell Wallam.Credit:AP/Getty
Melbourne AFL club president Kate Roffey, appearing alongside Miller, said the Demons worked together with players, the executive and board.
"I think it's only a courtesy, if not my responsibility, to ask them what is important to them as athletes. We work together as a club. I think it's important to have that conversation," Roffey said.
"If it's about a major sponsorship or something, we should know enough to say: 'That might be something that is on the edge, let's have a conversation about what it means to the club, means to them as individuals.'"
Speaking on a range of issues, including overall scheduling, Miller said he could not understand why the NRL and AFL both slated matches in Brisbane last Friday night. The NRL had the inaugural Brisbane derby between the Broncos and Dolphins, while the AFL had the Lions host the Demons.
Women's sport was also on the agenda at the conference, with Roffey among those calling for more women and girls to watch female sport. Miller said two thirds of viewers of women's sport were men.
Meanwhile, Goodell, appearing virtually, gave the AFL food for thought in its hunt for a replacement for outgoing chief executive Gillon McLachlan.
In a slow process which has frustrated clubs, the AFL has yet to appoint a replacement, having had senior executives Travis Auld, Kylie Rogers and the favourite Andrew Dillon among those to go through the interview process. Richmond chief executive Brendon Gale is also in the mix.
"Any organisation would want to have succession from internal because you do get that experience and institutional knowledge, but you also can't turn away from the idea of bringing in ideas from outside of the organisation," Goodell, in charge since 2006, told interviewer and chair of SportNXT Eddie McGuire.
"So you don't want to be in a cocoon there, you really want to work hard to make sure that, as an organisation, you're thinking about diversity, not just in the context of black and white, or gender."
McLachlan and his predecessor Andrew Demetriou were promoted from within the AFL.
"You really want to think about it in the context of bringing new ideas, new experiences, new viewpoints and perspectives to make you better. That's how we [the NFL] think of diversity and why we believe diversity makes us better," Goodell said.
The franchise owners on the NFL's compensation committee are working to finalise a contract extension with Goodell that is likely to run until the spring of 2027, just past his 68th birthday. His current deal expires in March 2024. ESPN reported last week that Goodell's latest deal is likely to be "the most lucrative deal ever given to any commissioner in any sport". He has been with the NFL for 41 years.
The three-day SportNXT conference has attracted 800 of Australia's top sports administrators, broadcasters and sponsors.
News, results and expert analysis from the weekend of sport sent every Monday. Sign up for our Sport newsletter.
Most Viewed in Sport
From our partners
Source: Read Full Article