The Blacklist Season 9 Episode 19 did something pretty new for the series. "The Bear Mask" centered on Aram entering a medically induced LSD trip. While under the influence of drugs, Aram hallucinated a conversation with one of his old love interests — Samar Navabi. Some fans of The Blacklist have theorized that Liz Keen is really alive. However, "The Bear Mask" introduced a new idea. Could Megan Boone reprise her role as a hallucinated version of Liz?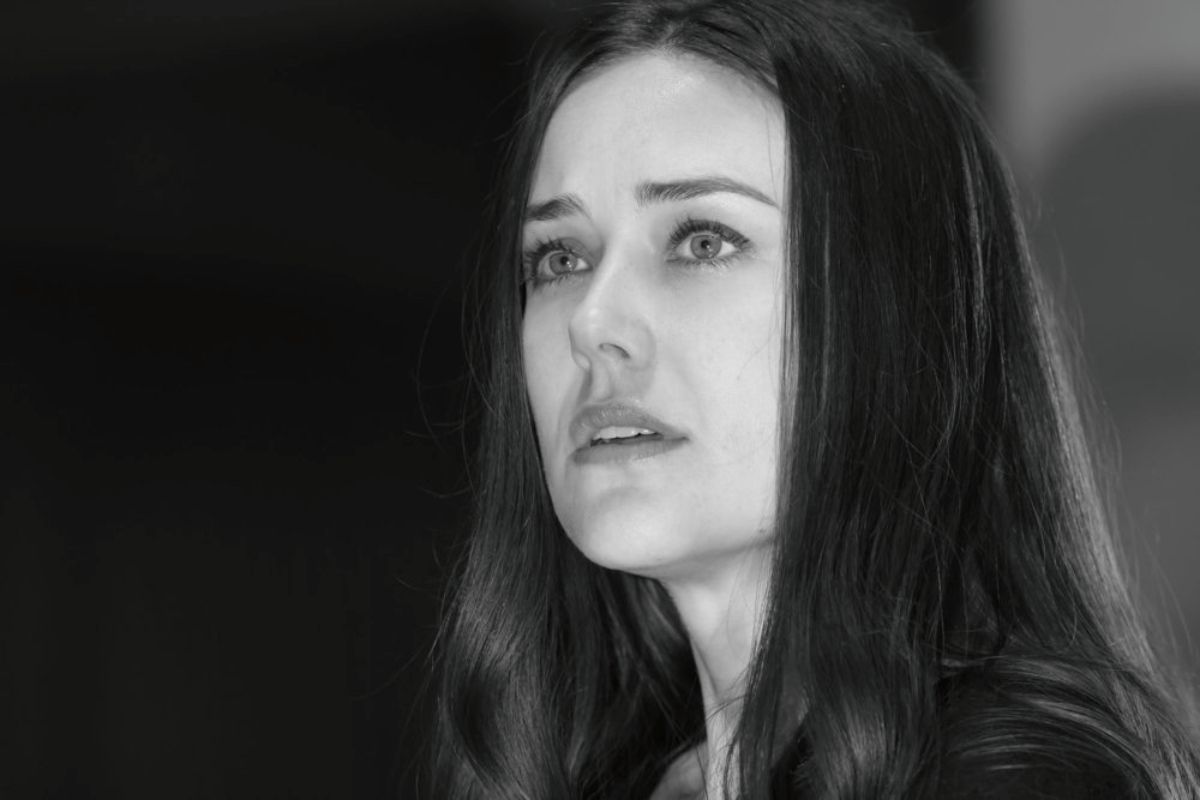 'The Blacklist' Season 9 Episode 19 featured a hallucinated version of Samar
In The Blacklist Season 9 Episode 19, Aram discussed his mental health problems, including OCD, anxiety, and depression. He confessed that nothing seems to be working to keep things in check. Dude to this, Aram decided to try an experimental therapy involving LSD. While under the influence of drugs, Aram experiences a groundhog-day-like series of events where armed men led by a man in a bear mask infiltrate the Post Office, leading to the death of Aram's friend.
The man in the mask turns out to be an evil version of Aram himself, who blames him for not saving Liz and Samar. A hallucinated version of Samar shows up to tell Aram that these things weren't his fault. "You've always been enough. It's about time that you see it," she tells him just before Aram wakes up.
Could Liz Keen return as a hallucination in 'The Blacklist'?
The Blacklist went through quite a bit of change after Liz Keen died in season 8. Although Liz is dead, her presence is still felt in the show. Season 9 has shown several flashbacks to the night Liz died. Episode 19 also showed a hallucinated flashback of Liz at the task force with Agnes. However, these are scenes that were previously filmed.
The Blacklist has a tendency to bring back characters who were thought to be dead, so it's not surprising that some fans have wondered if Liz could be alive. If she is, then perhaps Megan Boone would make a surprise appearance on the show. As season 9 progresses it seems less and less likely that Liz survived, especially considering her body was exhumed.
However, episode 9 introduced a new idea. Could Megan Boone return to portray a hallucinated form of Liz Keen on The Blacklist, just as Mozhan Marnò did with Samar Navabi? Boone announced her departure from the show to work on other projects back in June 2021. While it seems definite that she is gone for good as a series regular, perhaps a guest appearance would be possible someday.
'The Blacklist' will return for season 10
Megan Boone is likely busy with her production company, Weird Sister, which she launched after leaving her role as Liz Keen on The Blacklist. However, there's plenty of time for Boone to make a guest appearance on the show. The Blacklist has been confirmed for season 10, so this could even occur a year down the line. With Liz gone, it's unclear what storyline season 10 will follow and what the task force will be up to next.
How to get help: To connect with mental health resources near you, visit the National Alliance on Mental Illness (NAMI) website.
New episodes of The Blacklist air Fridays at 8 p.m. EST on NBC.
Source: Read Full Article