Known to "NCIS" fans as Ziva David, Cote de Pablo has secured her spot as a star on the legendary CBS program, having played the part of the beloved Special Agent for eight seasons. De Pablo was introduced to viewers during Season 3 in September 2005, and she remained as a mainstay on the show until Season 11, per CheatSheet. Long before the actor became a favorite on drama series, though, she was an aspiring entertainer who was born in Santiago, Chile.
De Pablo's family relocated to Miami, Florida when she was 10 years old, and there, she was "raised" and "went to a performing arts high school," as the TV star told Prevention in February 2012. During that time, de Pablo "found [her] niche" through art and acting. She also learned about the importance of family, which she has held onto more than ever since her parents divorced and her mother moved back to Chile.
Speaking with the outlet, de Pablo said despite the distance, she always makes sure to sneak in time with her mom. "She stays with me for two to three weeks. Then I go to South America and I'm with her," the actor explained, saying one of their "favorite things" to do together is cook because "It's our time to bond." De Pablo's family is undeniably one of the most significant parts of her life. She even revealed her grandmother actually influenced her religion. For the entire truth about de Pablo's spirituality, keep scrolling.
A family tragedy shaped Cote de Pablo's faith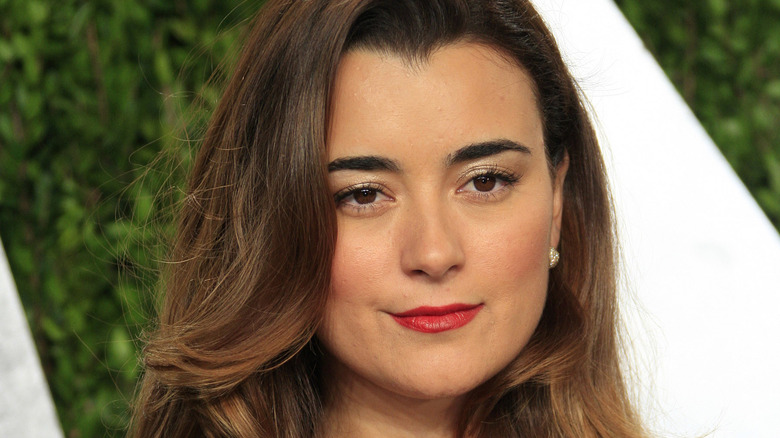 Looking back on her childhood, Cote de Pablo said she doesn't consider herself to be a "glamorous person" based on the somewhat strict upbringing she had. "I come from a traditional, conservative world," the "NCIS" alum told Prevention, noting she was raised pretty religiously. Regardless of the way her parents spoke to her about faith, de Pablo revealed the defining moment that she knew she truly believed in God. Recalling the time her grandmother was dying of cancer when she was 21 years old, the Chile-born star said a spiritual awakening began when she begged God for her grandma's suffering to be over.
"I remember looking up and being so angry at God. I said, 'If you exist, you will take my grandmother within twenty minutes. If you don't, I'll never believe in you again,'" de Pablo told the publication in February 2012, painfully remembering how her grandmother was "so consumed" with cancer. "I held her hand and said to myself, 'This is not the grandmother I knew. This is not the person I loved.'" And so de Pablo "left the room and went into a stairwell where the sun was coming in," and pleaded to a higher power. "Within ten minutes, she was gone. That's why I say to everybody, 'God's there. He's there.' That's the nearest I came to knowing that God exists."
Cote de Pablo doesn't 'label' herself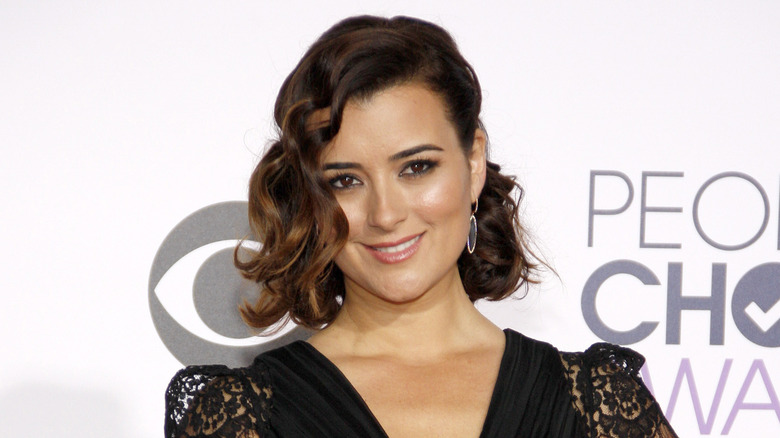 Cote de Pablo considers her grandmother's death to be "the first time [her] heart was broken," saying the overwhelming experience shifted the way she views spirituality. However, the "Dovekeepers" star noted that while she doesn't necessarily define herself to a specific religion, she believes there "is a very big God out there" somewhere. "I don't really label myself as anything," she shared with Prevention. 
"I have a lot of friends who don't believe in God. They say to me, 'How come you believe in God?' I go, 'How can you not?'" de Pablo continued. "I have moments where I've seen the majestic beauty in nature and the overwhelming perfection of it. To me, there's nothing closer to God than that. It's not something that I can explain. It's just something that you either feel or you don't. So I know that there is a God."
Elaborating on her outlook on life, de Pablo revealed she also believes in reincarnation. "But it's not so much, 'Let's talk about our past lives.' No," she explained. "I just know that I'm going to be here again. One lifetime is too short to purify my soul. It's going to take a couple of tries."
Source: Read Full Article