The When Calls the Heart Season 9 finale is almost here. Hallmark Channel has released photos from the upcoming episode, which airs Sunday, May 22. Do they offer any clue about what's in store for Elizabeth, Lucas, and the rest of Hope Valley's residents?
[Warning: This article contains spoilers for When Calls the Heart Season 9 Episode 11, "Smoke on the Water."]
Lee and Rosemary get big news in the 'When Calls the Heart' Season 9 finale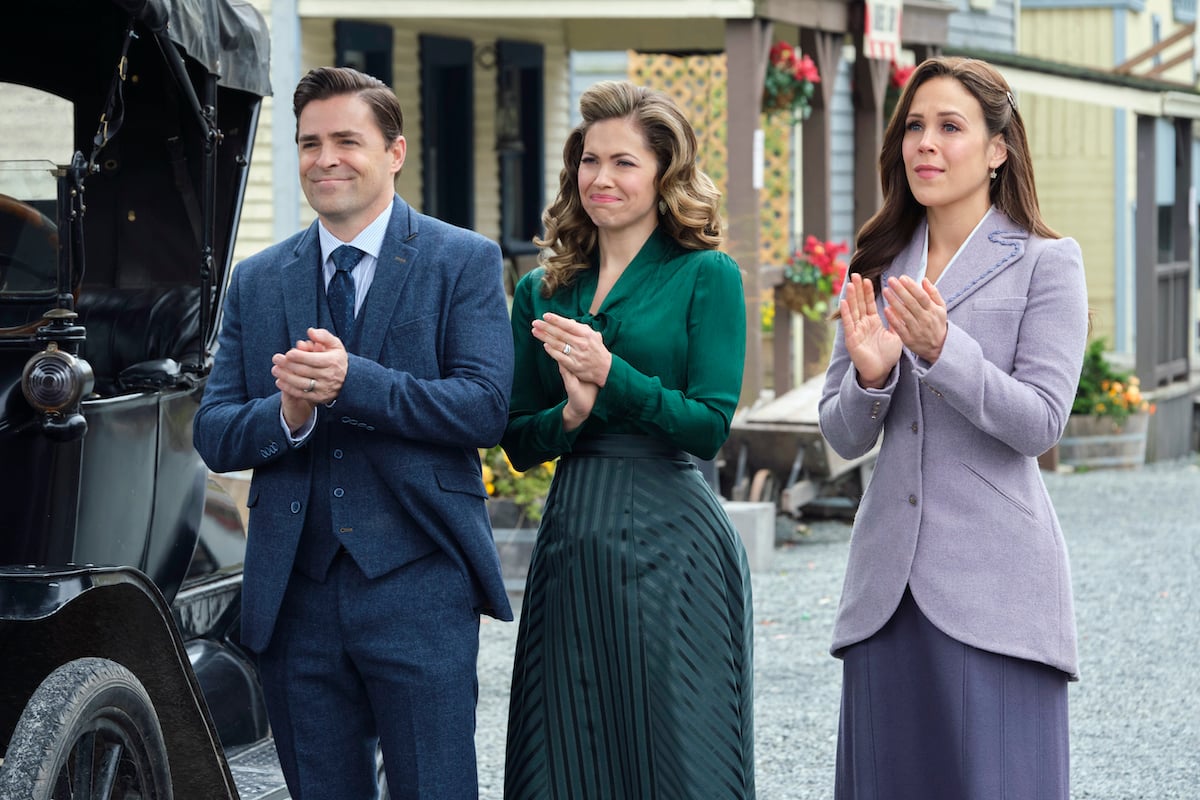 Rosemary (Pascale Hutton) learned that she might be pregnant in When Calls the Heart's May 8 episode. So far, she's kept that information from Lee (Kavan Smith). She wants to be sure she's really having a baby before she breaks the news. But based on the episode title and the description from Hallmark, it sounds like Dr. Faith's (Andrea Brooks) suspicions that Rosemary is expecting are correct.
The episode is titled "Rock, a Bye, Baby," and the description says that Rosemary and Lee "receive some news." That's vague, but it could refer to her pregnancy. It could also refer to Gilchrist's offer to make Lee a columnist for the Hearst newspaper chain, a job that would require the couple to leave Hope Valley.
Does Hickam commit to being mayor?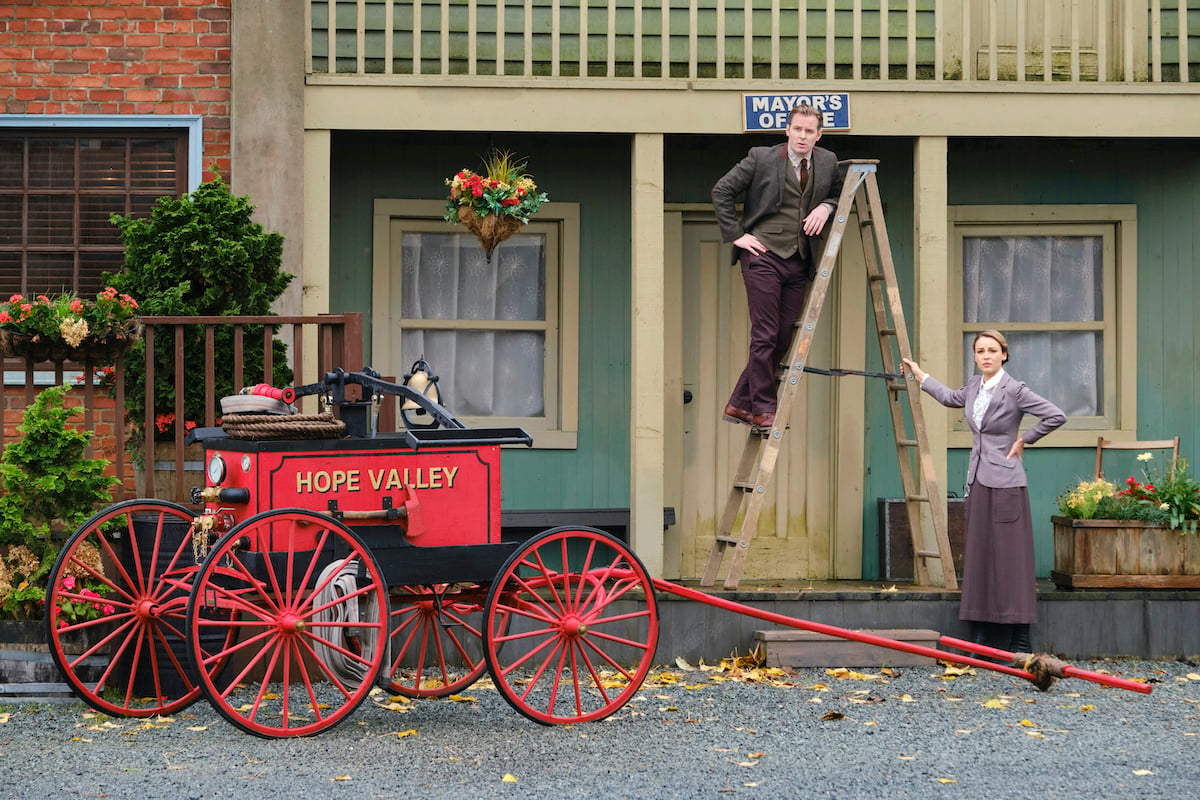 Mike Hickam (Ben Rosenbaum) won a surprise victory in Hope Valley's mayoral election early in season 9. But he's struggled to settle into his new role. Recently, he even confessed to Bill (Jack Wagner) that he was thinking about stepping down. Bill urged him to reconsider, and Mike took some time away to consider his future. He returned at the end of the May 15 episode. His future isn't clear, but a photo shows him proudly posing with Fiona (Kayla Wallace) in front of a building with a sign that reads Mayor's Office. Hopefully, that means Mike's decided to stick it out.
Could Hope Valley be facing disaster?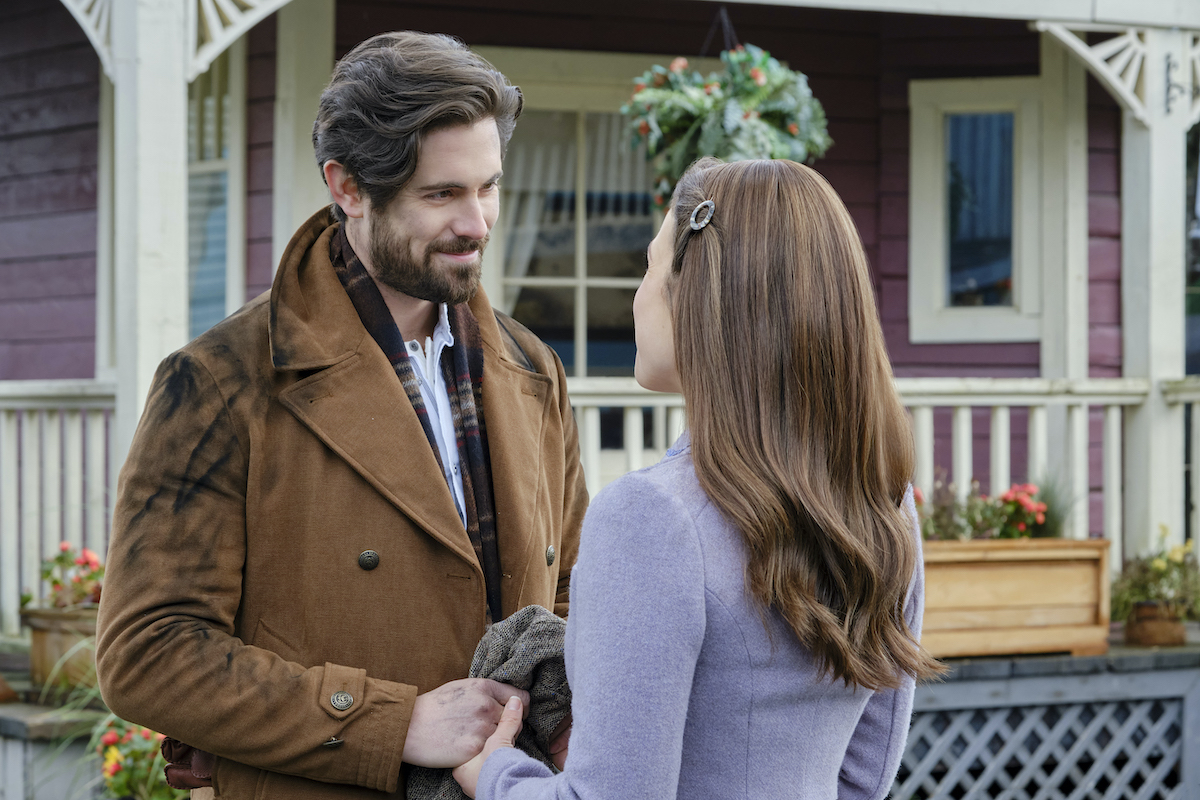 That photo of Mike and Fiona may offer another clue about what's in store for the When Calls the Heart Season 9 finale. There's a fire wagon parked in front of the mayor's office. Fans will remember that a season 9 teaser indicated a fire would break out in Hope Valley. The fire hasn't happened yet, so chances are solid it's coming in the finale. Another episode 12 photo shows a soot-covered Lucas (Chris McNally) smiling at Elizabeth (Erin Krakow), suggesting that he plays a role in fighting the blaze.
Faith meets with Bill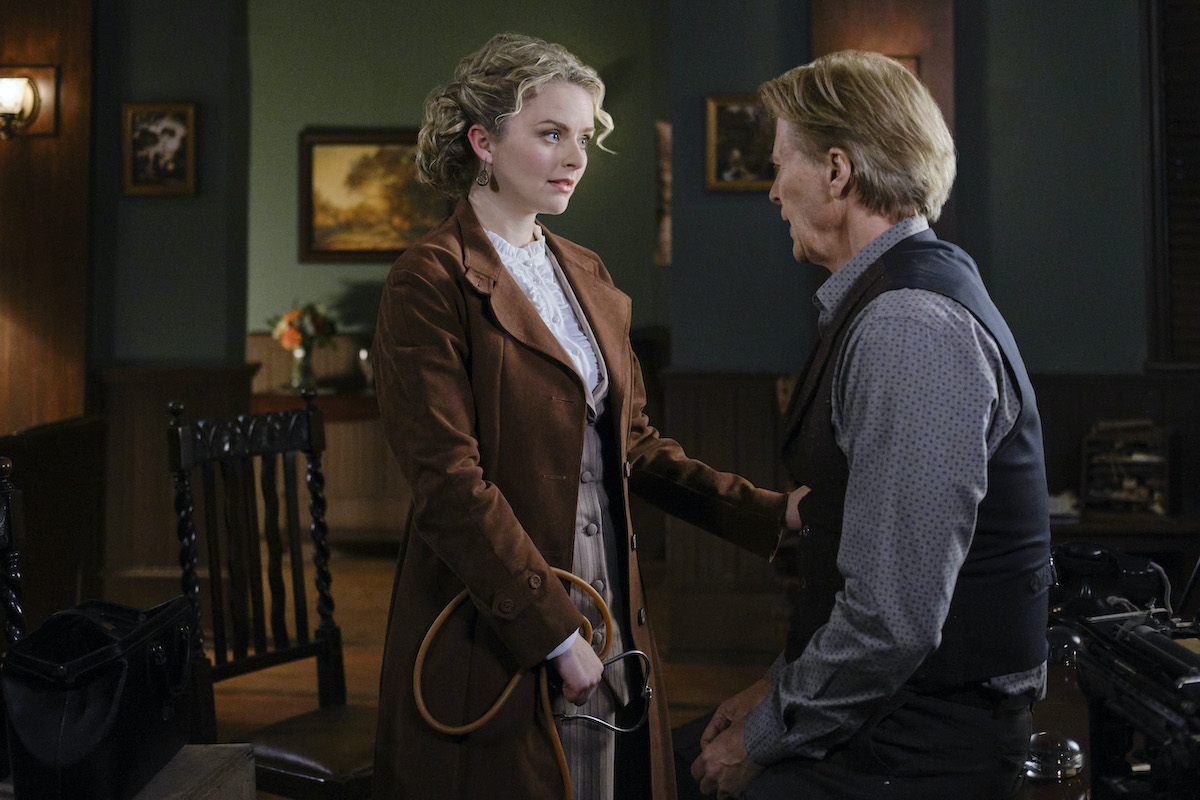 Faith has spent all season warning Bill that he needs to take better care of his health. A photo from the upcoming episodes show's the pair together in his office. She's holding her stethoscope and touching his arm. Are we finally going to get some answers about what exactly has been causing Bill's nagging cough? And is he finally going to accept that he needs to get some treatment – and that X-ray – to get better? Fingers crossed. Hope Valley can't afford to lose Bill.
The When Calls the Heart Season 9 finale airs Sunday, May 22 at 8 p.m. ET on Hallmark Channel.
Check out Showbiz Cheat Sheet on Facebook!
Source: Read Full Article