Authenticity is "part of the DNA" of the new offering, says Scripps head of news Kate O'Brian
Newsy/Scripps
Newsy officially launched Monday, becoming the only free, 24/7 news channel on broadcast airwaves in the country. It's now available in 90% of homes.
Newsy went on a hiring spree, poaching talent from the likes of CNN and NY1 to staff its 14 bureaus around the country, doubling the size of the organization, which was already established on OTT platforms. The bureaus are located in Atlanta; Chicago; Dallas; Denver; Los Angeles; Missoula, Montana; Nashville, Tennessee; New York, Phoenix, Seattle, Tampa, Florida; Tulsa, Oklahoma; and Washington D.C.
Kate O'Brian, head of the news group for Scripps Network, told TheWrap ahead of the launch that "authenticity" is "part of the DNA" of the network: "Culturally, journalistically, professionally — we're an authentic group."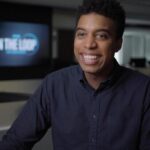 The 14 bureaus are an integral part of that authenticity, she said. The goal of having journalists around the country is to make sure that stories are reported by journalists who understand the region in which they're taking place. Those journalists will be given the chance to really dig in on the stories, she added, and have an opportunity to produce long packages or take the necessary time to uncover details.
"We are providing our audience a way to understand the world because our each of our packages will take as long as we need to explain the complex world to the audience, but also in an engaging way," O'Brian said. "And when I talk about news, I'm not just talking about the heavy stuff, the politics, the wars, the difficult weather situations — I'm talking about interesting stories all over the place. It's one of the reasons why we are in so many places."
Newsy's midwestern reporters, she said, will accurately represent stories from the region because they're from the region. The same goes for the Southwest, the Rust Belt and any other area outside of New York, Washington, DC or Los Angeles, where so many news organizations are headquartered. (Newsy's operations are based out of Atlanta.)
Newsy began its streaming services in 2008 and is available on all the major OTT platforms. As of Monday, it's operating on all of Scripps' broadcast stations throughout the country, as well as those of partner broadcasters.
"Newsy is positioned to accurately inform the public at scale with unmatched accessibility," said Eric Ludgood, head of Newsy, in a Monday statement. "We will give the American people facts and in-depth information so they can better understand the events that shape their lives. We're not going to tell them what to think. They can make up their own minds."
Check out the schedule here.
Source: Read Full Article