Marvel is creating a whole new medium of entertainment with shows like The Falcon and the Winter Soldier. But when first approached with the idea, series star Anthony Mackie wasn't sure it would work.
He found great success with Marvel films like Captain America: Civil War and Avengers: Endgame. But Mackie says his initial reaction to The Falcon and the Winter Soldier was pure worry.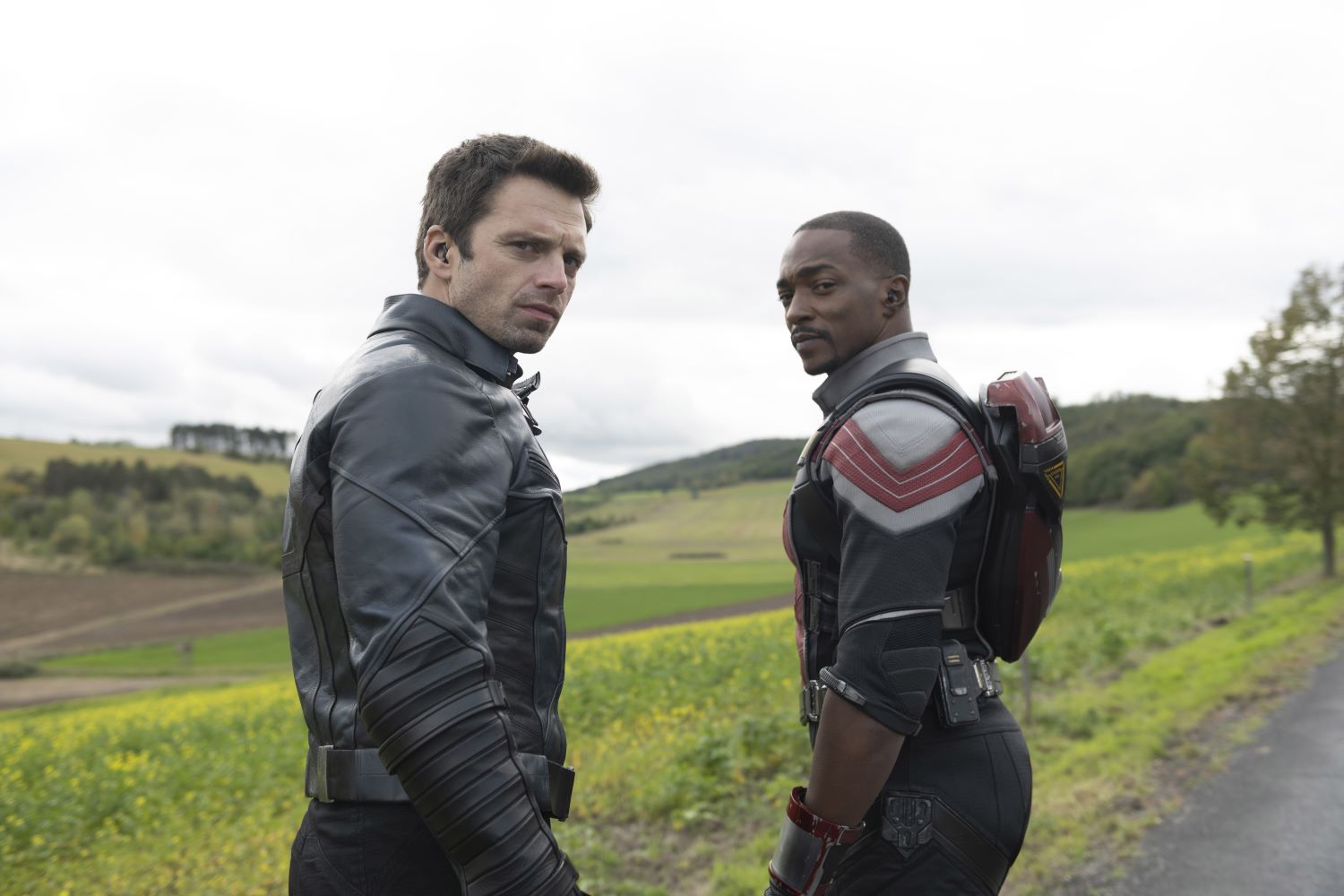 Anthony Mackie didn't know if 'The Falcon and the Winter Soldier' would match Marvel's film magic
Coming off of enormous cinematic projects like Avengers: Endgame, Mackie wasn't sure a TV series could pull off what Marvel movies could. And he described how he initially felt about The Falcon and the Winter Soldier to IndieWire.
"My reaction was complete fear and horror," Mackie admitted. "I didn't think we would be able to pull off on television what we've been able to achieve on film."
"Just the scope and magnitude of that final sequence in Endgame, I didn't think we'd be able to do that on television," he added, noting the result turned out to be a game-changer. "But I think what we've been able to do with this show is really going to change the game as far as what we now expect of our level of television entertainment to be."
Anthony Mackie also didn't want to mess it up for Marvel
Marvel is known for putting out one successful project after another. And Mackie admitted that he felt a little bit of pressure early on and hoped he wouldn't be the one to bring the franchise down.
"[It's] fortunate being in the Marvel universe you kind of know that the stuff is going to turn out at a certain level of quality, so your job is just not to be the first guy in a bad Marvel movie," he told IndieWire. "Like if this is a well-oiled machine, then you come along and mess it up. So that was my goal."
Mackie may have a little trepidation at first. But after working with the same teams that make Marvel movies, he realized The Falcon and the Winter Soldier would be just as grand.
"The pressure was taken off just simply because it's all the same people you've been working with for the past seven years," Mackie explained. "It's not like they brought in a new crop of TV people. They took all of the Marvel Cinematic people and put them on these shows. So it was a very familiar feeling being on set."
Would he return for a season 2 of 'The Falcon and the Winter Soldier?'
The Falcon and the Winter Soldier has been a huge success for Marvel and Disney+. And after its thrilling first season, fans are anxious to find out if the show will return for a second season.
Well, according to Marvel boss Kevin Feige, season 2 of The Falcon and the Winter Soldier is a real possibility. "If we're able to do another one, there's certainly ideas," as reported by Deadline.
And Mackie suggested that he is ready to take his journey as Sam Wilson even further. "He [Sam] fell in love," he joked, "and was hoping to have a spinoff with Black Widow."
Source: Read Full Article