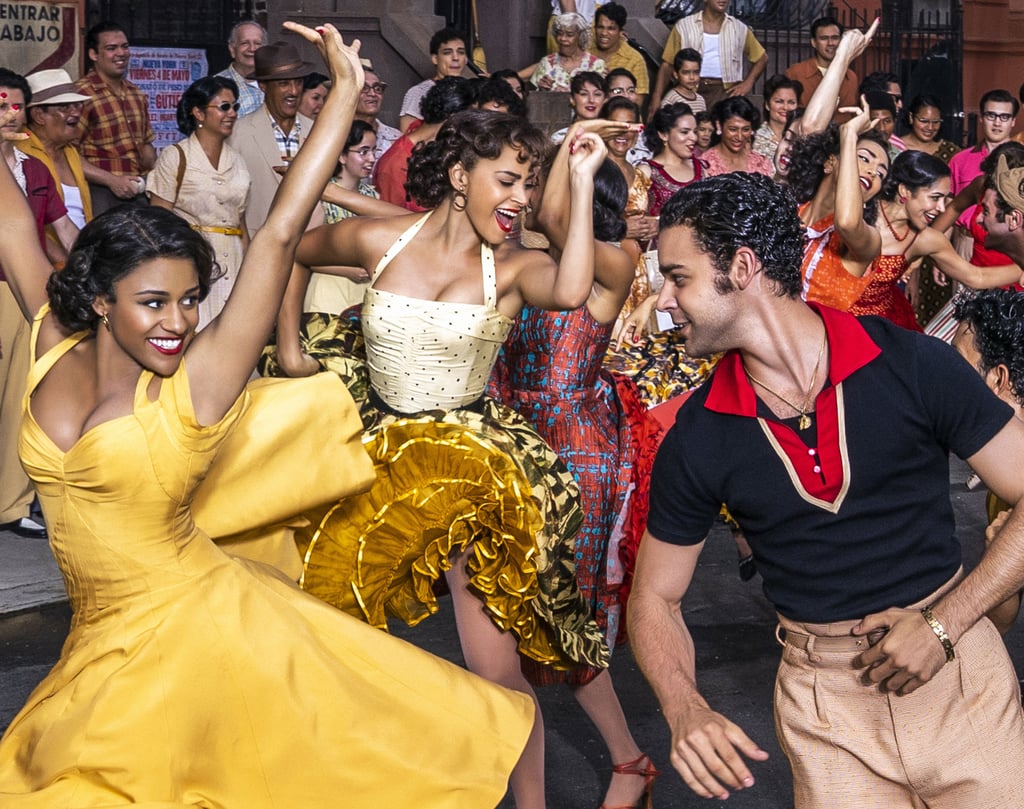 Rita Moreno Was a Huge Inspiration For West Side Story's Beauty Looks

To most of us, West Side Story isn't new. Some have seen it many a times before, but never like this. Sure, there are larger than life dance numbers and lots of singing, but Steven Spielberg's 2021 remake of the Broadway musical, which hits theaters on Dec. 10, is different in many ways, and we're not just talking about the brand-new cast members that includes faces like Rachel Zegler (as Maria), Ansel Elgort (Tony), and Ariana DeBose (Anita), to name a few.
Most notably, in this second adaptation, the Puerto Rican characters are played by Latinx actors (something the original was lacking) and is a better representation of the community that the entire story is about. The movie is also set in 1957, when the musical was written, not 1961, which is when the first movie was released. That may not seem like a huge deal, but the jump in decade mattered when it came to the styling.
Ahead, the movie's hair department head shared more about the inspiration for the film (and the role Rita Moreno played in that) and the styling techniques used to replicate some of the most popular '50s hairstyles.
Source: Read Full Article