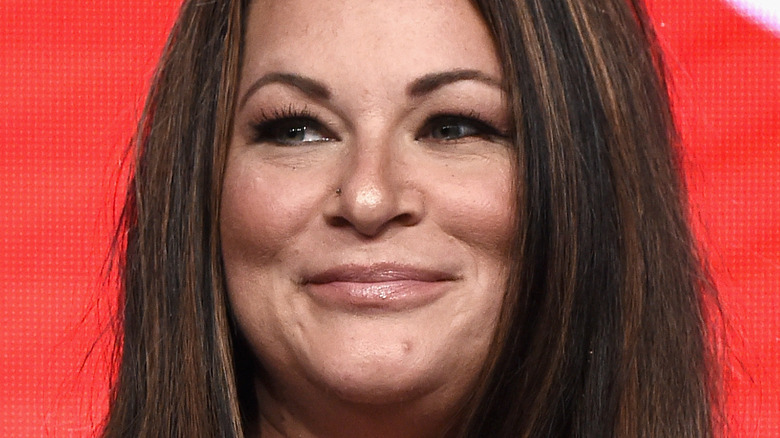 "90 Day Fiancé" fans know there's a lot to explore with the best and worst "90 Day Fiancé" spin-offs (of which there are 18, according to TV Insider — yes, 18 of them). After all, when you love something, you want more, right?
Viewers of the original know that "90 Day Fiancé" couples are real-life pairs already undergoing the journey of uniting through a K-1 visa. If you're just diving in to one of TLC's most successful shows, the idea of having just 90 days to plan a wedding and secure your future with your partner sounds like a premise made up for TV, but this is one way international couples really get American citizenship for their foreign partner. 
Wedding planning alone can be stressful, but according to the U.S. Citizenship and Immigration Services website, a foreign fiancé(e) has just 90 days to marry after landing in America under this visa. As shown on TLC's casting page, the "90 Day Fiancé" team looks for couples that already know their partner and are trying to get them American citizenship, and they then follow this journey. Most of the "90-Day Fiancé" spin-off shows let fans see what happens before, during, and after those 90 days, but just which are the best and worst according to fans? Let's find out.
Best: Happily Ever After? keeps you in the loop with fan-fave couples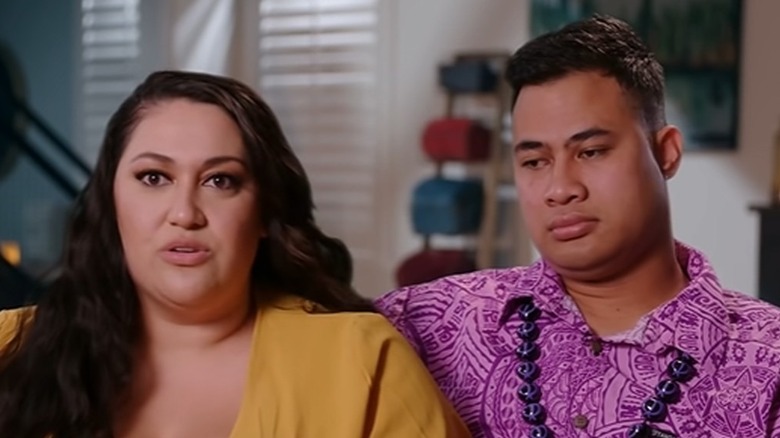 When you get invested in a couple on "90 Day Fiancé," it almost feels like a breakup if you don't know what they're up to when their season ends! TLC seems to understand viewers want to keep up with pairs after they walk down the aisle, given the sheer number of the series' spin-offs. Instead of fans having to search social media for updates, "Happily Ever After?" keeps viewers informed. 
Not sure where to start with this "90 Day Fiancé" spin-off because it has six seasons, as of 2021? One of the couples to watch is Kalani Faagata and Asuelu Pulaa, who met while Kalani was on vacation in Asuelu's home country of Samoa and started sharing their story in Season 5. Raised Mormon, Kalani's story follows the unique struggles she faces — like the familial tension caused by her having sex before marriage and becoming pregnant with Asuelu's child (via People). Through it all, fans have rooted for the couple to work things out and grow stronger after their hardships. One Twitter user said in 2021, "I love that Kalani and Asuelu's relationship is improving. I hope they can keep it up."
While the question mark in the title gives you a hint that happiness isn't guaranteed, the show has plenty of wins when it comes to personal growth. "Happily Ever After?" — or "HEA" — has even been popular enough to create "90 Day Fiancé: HEA Strikes Back" — a spin-off of the spin-off.
Worst: The 90-Day Fiancé spin-off Just Landed just ends too soon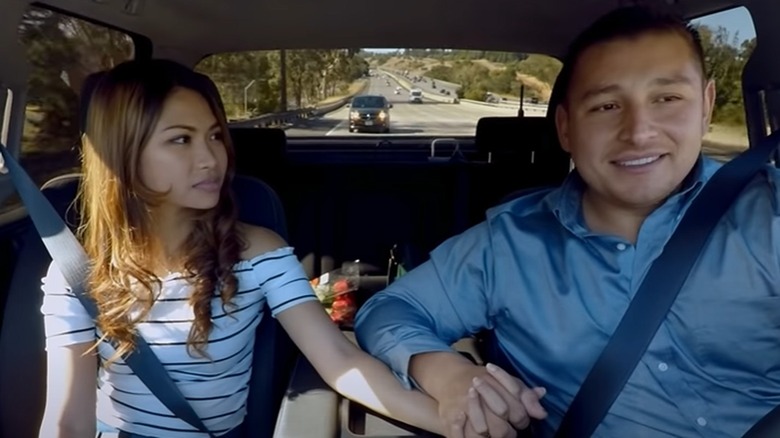 One of the most anticipated moments of an online relationship is the one where you meet face to face, which is the premise of the spin-off "90 Day Fiancé: Just Landed" (via Distractify). The show follows three couples as their partners land in the U.S., but each installment of the six-episode first season is less than 20 minutes long. With a show that's had so much success from telling love stories, we don't have long to fall for this group. On top of the episodes' short length, there's the fact that no one really knew it was happening. When it premiered, fans took to Twitter to announce that they hadn't seen it coming — or seen any promos, for that matter. One Twitter user asked how they could have just found out about the show after it aired.
While a few fans were excited about having more to watch, others finished "Just Landed" only to think it was missing all the excitement and challenges that made us fall in love "90 Day Fiancé." At least the benefit of it being short is you could easily finish it in a day. 
Best: 90 Day Fiancé spin-off The Single Life shows what it's like to start over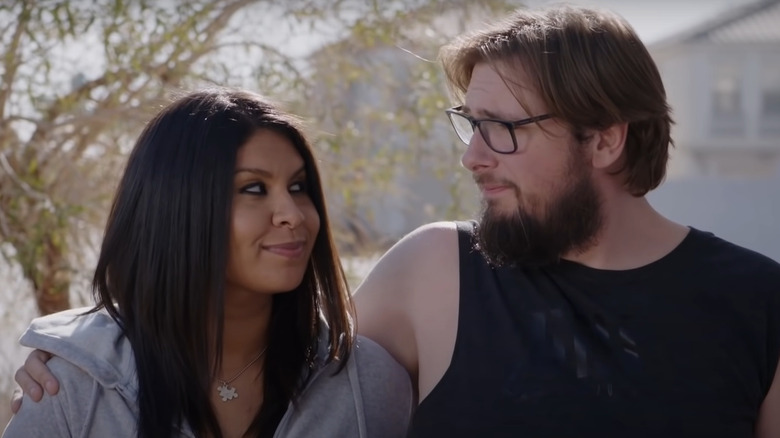 Where "Happily Ever After?" follows couples still trying to make it work, "The Single Life" chronicles the vulnerable truth about returning to life after a painful break-up. Howard Lee, president of TLC, addressed the premise with People, stating, "With this monumental new spin-off, we're giving center stage for the very first time to the singles our viewers have come to know, and root for, as they yearn for love and continue searching for their true life partner." Fans of the original will love watching their favorites dive back into the dating scene, and it gives viewers some insight into whether the problems in the cast's past relationships were largely due to the pressures of the K-1 visa or something bigger.
Six well-known faces returned, including Ed Brown (better known as Big Ed), Colt Johnson, Brittany Banks, Fernanda Flores, Danielle Mullins, and Molly Hopkins. In Season 1, Colt, who viewers had previously learned cheated on his then-fiancé Jess with his friend Vanessa, tried to make things work with Vanessa, while Molly, who one fan said is the "most sensible person to ever be on the #90DayFiance franchise," pursued Kelly, a cop from Brooklyn. Fans really took to her new guy, and one Twitter user called him their "absolute favorite."
Worst: Pillow Talk brings back problematic past members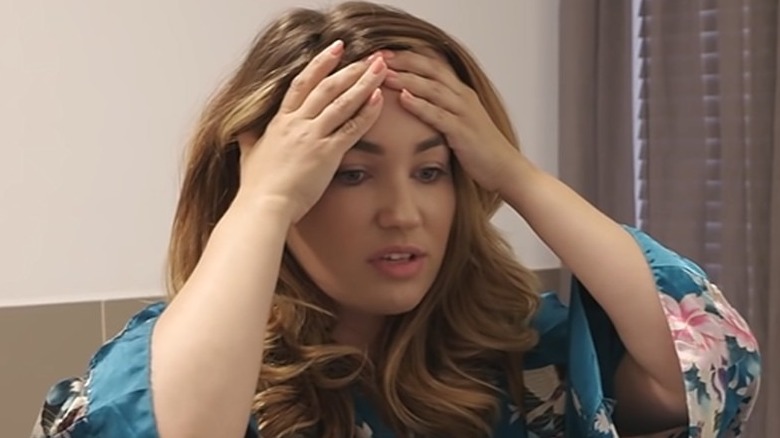 The premise of "90 Day Fiancé: Pillow Talk" is that viewers get a more personal look at some of their favorite couples as the pairs view and react to the episodes of "90 Day Fiancé" that just aired, as explained by TLC.
While it does have a large following, the show has faced blowback from fans by repeatedly including Season 4's Stephanie Matto and her mom, Magda Ballaro, as CheatSheet reported. Making her appearance on "90 Day Fiancé: Before the 90 Days" Season 4, Stephanie, who is bisexual, made an impact by being part of the first same-sex couple on the show. But while fans hoped for the best between the YouTuber and Erika Owens, the pair ultimately broke up after countless fights that culminated in Stephanie's refusal to come out to her mother (via ET). Fans called for the removal of Stephanie because of how she was seen treating Erika — like when she shouted at her when Erika confided in her about her past traumas. 
Additionally, "Pillow Talk" removed fan favorites Veronica Rodriguez and Tim Malcolm and added Chantel Everett's mom and brother, which wasn't a popular move. Fans even made petitions to bring Veronica and Tim back. On Twitter, a fan expressed they were frustrated by the removal of the pair and wanted them back on the spin-off.
Best: The Other Way follows Americans leaving the country for love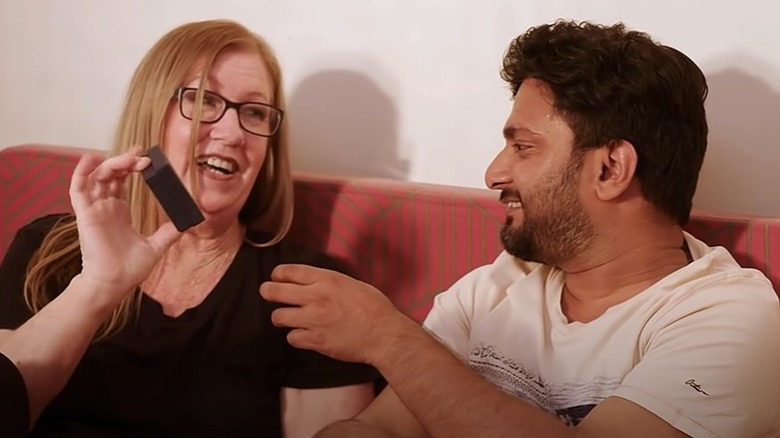 When the Americans on "90 Day Fiancé" tell their friends and family about their international love, many of the loved ones ask if they are being used for a visa. Though this was once thought to have been the case when it came to Mohammed and Danielle's situation, it's an unfortunate stereotype. "90 Day Fiancé: The Other Way" follows Americans who give everything up for love, proving that a U.S. green card isn't the driving force behind all "90 Day Fiancé" relationships. Matt Sharp, CEO of Sharp Entertainment, told Deadline, "We noticed in the casting process there were Americans who said I'm going to forego my lifestyle, my family, my culture, my country to be with this person."
With an 87% approval rating on Google, the show is popular. The number of people who tuned in to watch the "90 Day Fiancé" spin-off "The Other Way" launched it to the top of the ratings charts, as noted by Vulture, with episodes averaging around 3.9 million viewers in 2020.
Worst: The Family Chantel forces the drama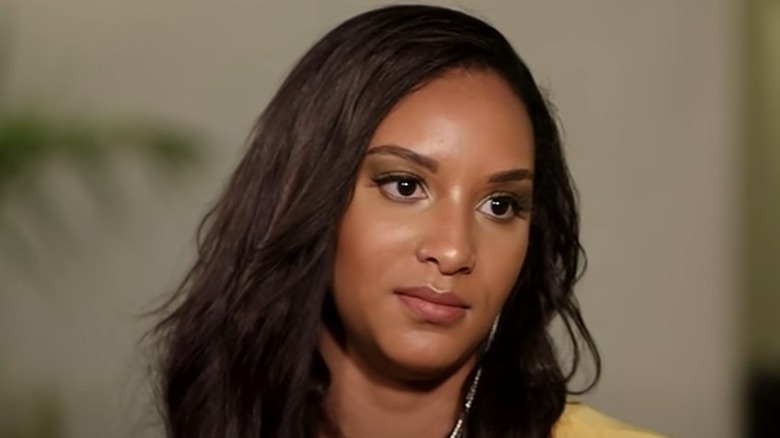 While some may think "90 Day Fiancé" is scripted, the show that fans doubt the most is "The Family Chantel." With Chantel Everett having first appeared on Season 4 of the original show and then multiple seasons of "Happily Ever After," this "90 Day Fiancé" spin-off focuses on Chantel and Pedro Jimeno, as well as on their families. Fans may recall that the pair's relationship didn't start out with a strong foundation: in fact, Chantel lied about Pedro's immigration status and said he was on a student visa. This led to an extremely awkward conversation when Chantel had to come clean to her family and admit that she and her new beau had to get married before his K-1 visa expired.
In "HEA," Chantel's parents accused Pedro of marrying her to help his mother "harvest the American dollar." While this was, of course, speculation, the first season of "The Family Chantel" addresses the idea that Pedro's family may have planned for him to marry an American woman. And throughout the show, the families fight constantly, and Chantel's mother even brings a taser to a confrontation with Pedro. Despite it all, the couple is still together. Though fans root for the pair, some believe "they are now just acting for a paycheck," noting (via Reddit), "Every scene they are in looks so badly scripted." 
Coming in at just a 20% audience approval rating on Rotten Tomatoes, "The Family Chantel" is one of the least popular "90 Day Fiancé" spin-offs.
Best: Self-Quarantined shows a universal experience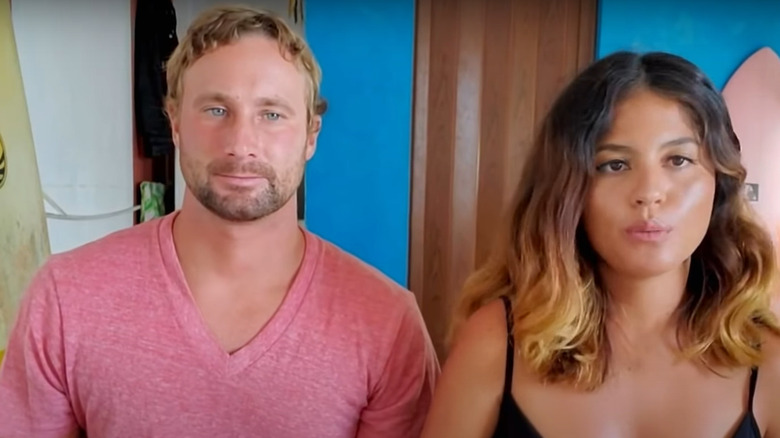 We may not all experience the whirlwind of emotion that is an international romance, but we've all felt the impact of a global pandemic. The self-filmed show "90 Day Fiancé: Self-Quarantined" lets you see what some "90 Day Fiancé" alums have been up to since the 2020 pandemic hit. (Hint: expect cat fashion shows and well-intentioned DIY haircut fails.) Fans find a lot of the show to be a much-needed relief when everything going on in the world is unexpected. "I like to see people across the country and how they're dealing with [the pandemic] as well as getting an update on the couples," one fan told The Wall Street Journal.
But this spin-off is not just a light-hearted break from reality. The couples deal with the added stress of being quarantined together or stuck separated, and many have to confront tough challenges like loss and death. For example, Evelin and Corey are living in Ecuador and trying to run a Tiki bar, and their business is suffering because of the virus. Things only get more intense they find when a body washes up on the beach (via MEAWW). The added drama and real-world stakes make this one of the best "90 Day Fiancé" spin-offs.
Worst: Darcey and Stacey's choices sometimes disappoint fans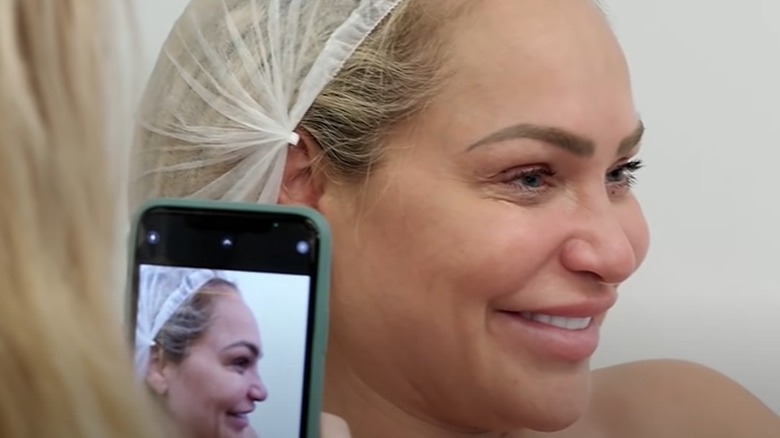 "Darcey & Stacey" follows twin sisters Darcey and Stacey, who share much more than the same birthday — the sisters got married the same year and even divorced on the same day as each other, according to TLC. Fans will remember Darcey from "90 Day Fiancé: Before the 90 Days," where she met Jesse on a dating app specifically for finding love abroad. After that relationship ended, she met Tom, who viewers saw treat her poorly and cheat. When he didn't immediately tell her about his infidelity, she confronted him, as seen on the show. This made many fans love her, and they hoped to see more of her fierceness in her spin-off show with her sister.
Instead, the pair has frequently fallen under fire from fans for feeling out of touch, and on IMDb, "Darcey & Stacey" has a rating of 3.2 out of 10 stars. One fan of the franchise commented on a TLC Facebook post, saying, "The only spin off I absolutely cannot watch." So, what's putting some fans off? Well, one thing that sparked outrage was their promotion of a Turkish surgery facility with a poor reputation, ScreenRant reported.
"Darcey & Stacey" shows that fans don't just watch "90 Day Fiancé" for the drama, because when that's all a spin-off focuses on, it falls flat.
Best: Before the 90 Days shows the early days of romance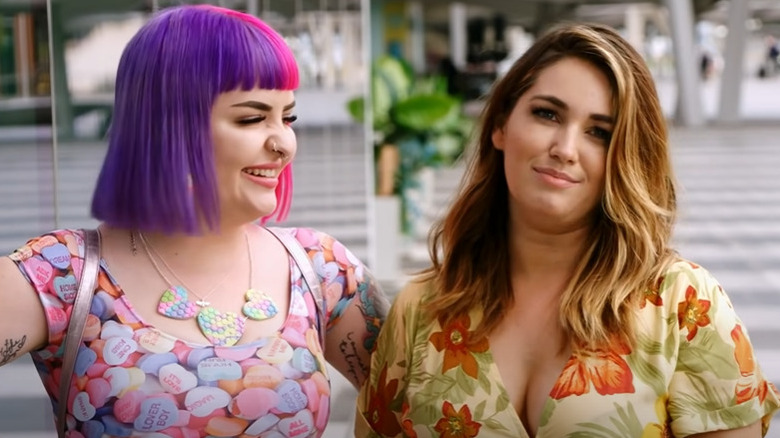 Viewers have a chance to watch sparks fly when online couples meet face to face in the "90 Day Fiancé" spin-off "Before the 90 Days." The success of "B90," with its focus on the anticipation of meeting your love interest and making it work, is what "Just Landed" seemed to try to replicate, but your time is better spent just watching "B90." This spin-off also features the first same-sex couple, and while fans originally hoped to have members of the LGBTQ+ community to root for, some fans ended up feeling like Stephanie was faking her sexuality and appearing on the show to boost her YouTube subscriber numbers. Whatever the reason Stephanie may have had for joining the show, her journey alongside Erika was filled with plenty of dramatic moments and important conversations about sexuality.
It's also one of the top performing "90 Day Fiancé" spin-offs. The May 2020 season finale was the first time any shows in the franchise broke the 5 million viewer mark, according to a TLC press release. It's got an 87% approval rating on Google, and it was popular enough to get its own spin-off, "B90 Strikes Back!"
Worst: B90 Strikes Back! draws things out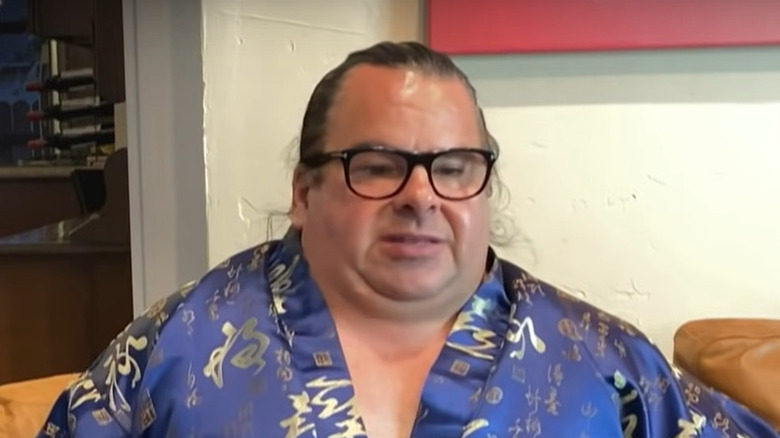 As far as spin-offs go, "B90 Strikes Back!" has a lot to keep up with and gets a little too meta for some viewers. The show consists of some previous "90 Day Fiancé" cast members getting the chance to respond to "Pillow Talk" episodes, clap back at social media posts, and spill some secrets. It's a mix of "Pillow Talk" and "Bares All," so you really could just watch either of those instead, unless you want the chance to see your tweet about "90 Day" read on screen.
At times, viewers end up watching the cast members react to themselves watching their own clips, and it can be just a little too much for some. Also, the show focuses heavily on Big Ed, who many fans called to be removed from the franchise because of his alleged past behavior towards women (via ScreenRant). The show adds in more commentary from Stephanie and her mom, a pair viewers also want removed from the franchise due to Stephanie's tumultuous relationship with Erika that some fans viewed as abusive. It also gives Tom, the British man that Darcey dated in "Before the 90 Days," more screen time to make cruel jabs at his ex. One fan wrote on Twitter that it was the only spin-off they "pass" on.
Source: Read Full Article