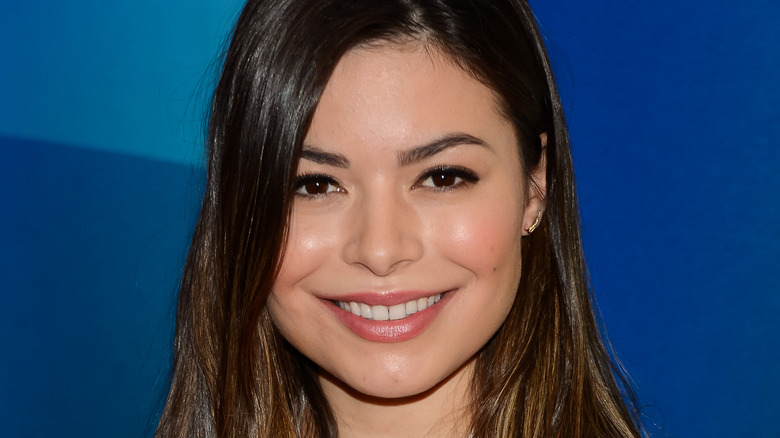 "iCarly" star Miranda Cosgrove has been seemingly AWOL since the Nickelodeon series ended in 2012 (via IMDb), but she's been keeping busy. Cosgrove was a voice actor for all three "Despicable Me" films and is confirmed to return and star in the Paramount+ "iCarly Revival" series, premiering June 2021. Almost ten years after the original series ended, Cosgrove's decision to reprise her role wasn't one she took lightly. "We really tried to make this show, along with the showrunner Ali [Schouten], as much for the fans of the original as possible, because it's not really a kid show anymore," Cosgrove explained (via Entertainment Weekly). 
Just like Cosgrove herself, the character of Carly Shay has grown up. "We're getting to explore different things with [what] the characters go through that we would never have been able to do before, that's a lot more like stuff that's happened in our real lives and things that people in their 20s and 30s go through," Cosgrove revealed. Along with her character, who had the luxury of maturing off screen away from the public's prying eyes, Cosgrove has also maintained an air of mystery that extends all the way to her dating life.  
And while Carly's romantic trysts mostly involved a "will-they-wont-they" plot with nerdy character Freddie Benson, Cosgrove's real life romances have left us shook. 
Miranda Cosgrove dated these iCarly guest stars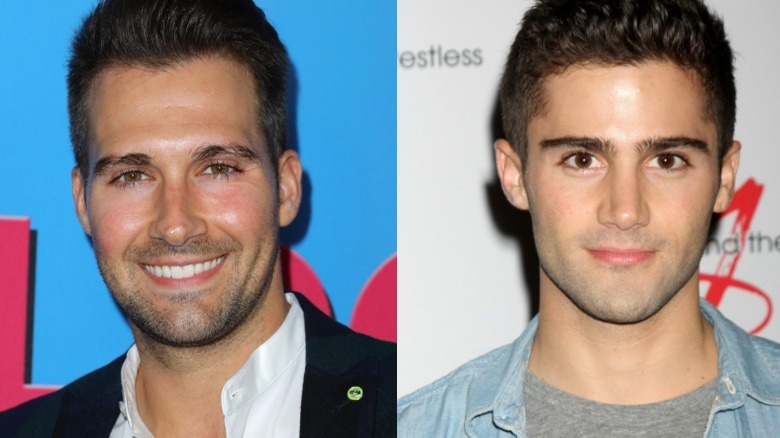 Staying in the Nickelodeon family, Cosgrove was rumored to have dated James Maslow from "Big Time Rush" after the actor/musician guest-starred on "iCarly". According to J-14, the couple dated from March 2007 to February 2009, which, for a teenager, is basically a lifetime. It's unknown what caused the two to eventually split, but considering they've been spotted together a handful of times since the break-up, it appears they've been able to make the complex transition from lovers to friends (via Elite Daily).
Cosgrove continued the trend of dating guest stars when she coupled up with Max Ehrich in 2010. Ehrich denied romance rumors telling Access Hollywood, "We are really good friends. We really are. We're very young. Why be tied down?" However, The Daily Mail caught the young couple looking cozy together in Hollywood in November 2012. Whether or not the two officially dated, it seems like Cosgrove dodged a bullet. Ehrich made headlines in 2020 after his whirlwind romance with Demi Lovato resulted in an extremely messy break-up (via Glamour). 
Miranda Cosgrove's longest relationship was with Nat Wolff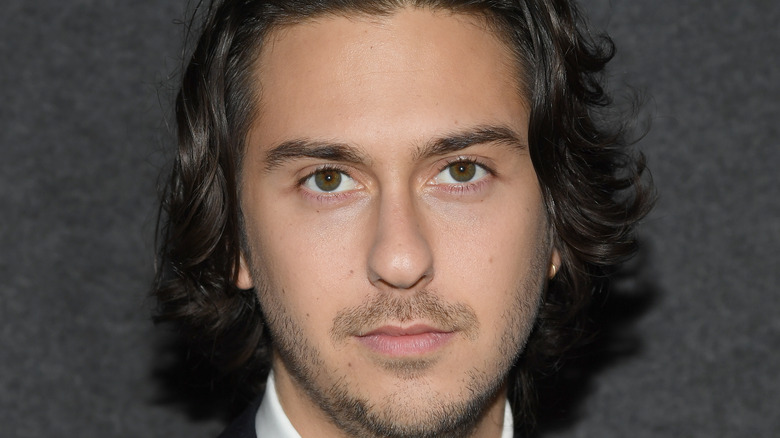 Cosgrove was also romantically linked to "Naked Brothers Band" star Nat Wolff from 2008 to 2011. According to Just Jared Jr, the two Nickelodeon stars were spotted leaving a concert together at the Roxy in Hollywood. Cosgrove denied rumors and insisted she was "only friends" with Wolff (via Tiger Beat). 
However, fans speculated that in Cosgrove's 2011 Seventeen interview, she was alluding to Wolff when talking about her "one serious boyfriend". "We dated for three years," Cosgrove revealed, which only affirmed fans' suspicions. "We broke up not that long ago. He's the one guy I really, really liked. People say they have that one person they never forget — I feel like that. Even though we don't talk too much anymore, he'll be the one who got away."
While it's unclear if she's referring to Wolff, this young heartbreak is one we can all relate to. 
Cosgrove and Noah Centineo were rumored to date in 2013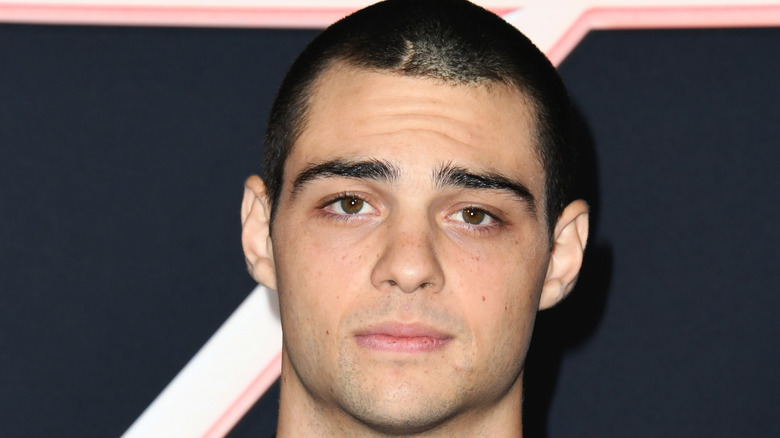 In April of 2013, Cosgrove and "To All the Boys I've Loved Before" actor Noah Centineo were spotted at a Lakers game together (via Got Celeb), which sparked massive conspiracy theories about the two actors' relationship. In June of that year, Cosgrove also posted a photo of herself and Centineo to her Instagram with the caption, "At the Despicable Me 2 premiere
".
Even seven years after their rumored affair, fans are still convinced the two actors dated, and they have feelings about it (via Twitter). Unfortunately for supporters of the duo, it doesn't seem like there will be a rekindling anytime soon. Since Cosgrove, Centineo has gone on to date model Alexis Ren, Lily Collins, actress Angeline Appel and Kelli Berglund. According to Parade, the actor has been in a relationship with beauty influencer and best friend of Kylie Jenner, Anastasia "Stassie" Karanikolaou, since the two met in late 2020. 
But while Cosgrove remains single, perhaps the "iCarly Revival" will also spark a revival for her love life.
Source: Read Full Article