Brad Pitt was seen a handful of times during the awards season – he was nominated for a Golden Globe (for Babylon) and he attended the ceremony, and he got a dozen shout-outs from the stage. That was disgusting enough, but then he attended the Cesar Awards in Paris and he got a rapturous standing ovation from the French film industry. So… everything's coming up roses for the man who physically, emotionally and financially abuses his ex-wife and their children. Professionally, he's made of teflon. In his personal life, he's hit (no pun intended) his stride with his latest beck-and-call girl Ines de Ramon. Ines plays the game like no other woman he's met in the past seven years. She strolls for the paparazzi (but not too much), she poses with him Cabo, she flies to Paris to have dinner with him, all while his team provides a steady stream of commentary about their relationship to Page Six, People and Us Weekly. Speaking of, people want to know if Ines de Ramon has met Angelina Jolie or the kids.
A family affair? Brad Pitt and Ines de Ramon are taking their time when it comes to interacting with the Fight Club actor's children, a source exclusively reveals in the latest issue of Us Weekly.

"Brad adores Ines and things are going very well," the insider says, noting that their closeness hasn't yet extended to Pitt's six children, whom he shares with ex-wife Angelina Jolie.

The 59-year-old Babylon star's kids — Maddox, 21, Pax, 19, Zahara, 18, Shiloh, 16, and twins Vivienne and Knox, 14 — "haven't met her yet and she has not met Angie," the source explains. "The relationship is still fairly new so it will take some time before any introductions to the rest of the family."

Jolie, 47, filed for divorce from Pitt in September 2016 after two years of marriage and more than 10 years together. The exes are currently still embroiled in a messy custody battle over their youngest children. Additionally, the Moneyball actor filed a lawsuit in February 2022 against the Tomb Raider star, claiming she sold her stake in their Château Miraval winery without his knowledge. In response to the legal battle, Jolie claimed in court documents in October 2022 that Pitt was physically and emotionally abusive during their marriage.

"Brad has owned everything he's responsible for from day one — unlike the other side — but he's not going to own anything he didn't do," Anne Kiley, a lawyer for Pitt told Us in a statement at the time, noting he would be responding to the allegations in court. "He has been on the receiving end of every type of personal attack and misrepresentation."

The Once Upon a Time … in Hollywood actor, however, hasn't let his legal woes get in the way of his budding relationship with de Ramon, 32. "Things are getting more serious" between the pair, the source tells Us, noting that the jewelry expert is "slated to visit him soon" as Pitt continues to work in New York City on a new project.
[From Us Weekly]
I mean… it's easier for outlets to talk about Pitt's "romance" than his many legal entanglements, from suing Angelina to being sued by his new business partners and more. It's not surprising that the kids haven't met Ines yet, since it seems like the children want nothing to do with him, especially the older kids. Pitt barely spends any time with them, he just wants to look like he's "fighting" for them. Us Weekly's sources want to make it sound like Angelina is keeping the kids from Brad and Ines, or that Jolie has a chip on her shoulder about Brad's "hot new romance." Meanwhile, Angelina has been raising the children as Pitt continues to financially abuse her and punish her for leaving him.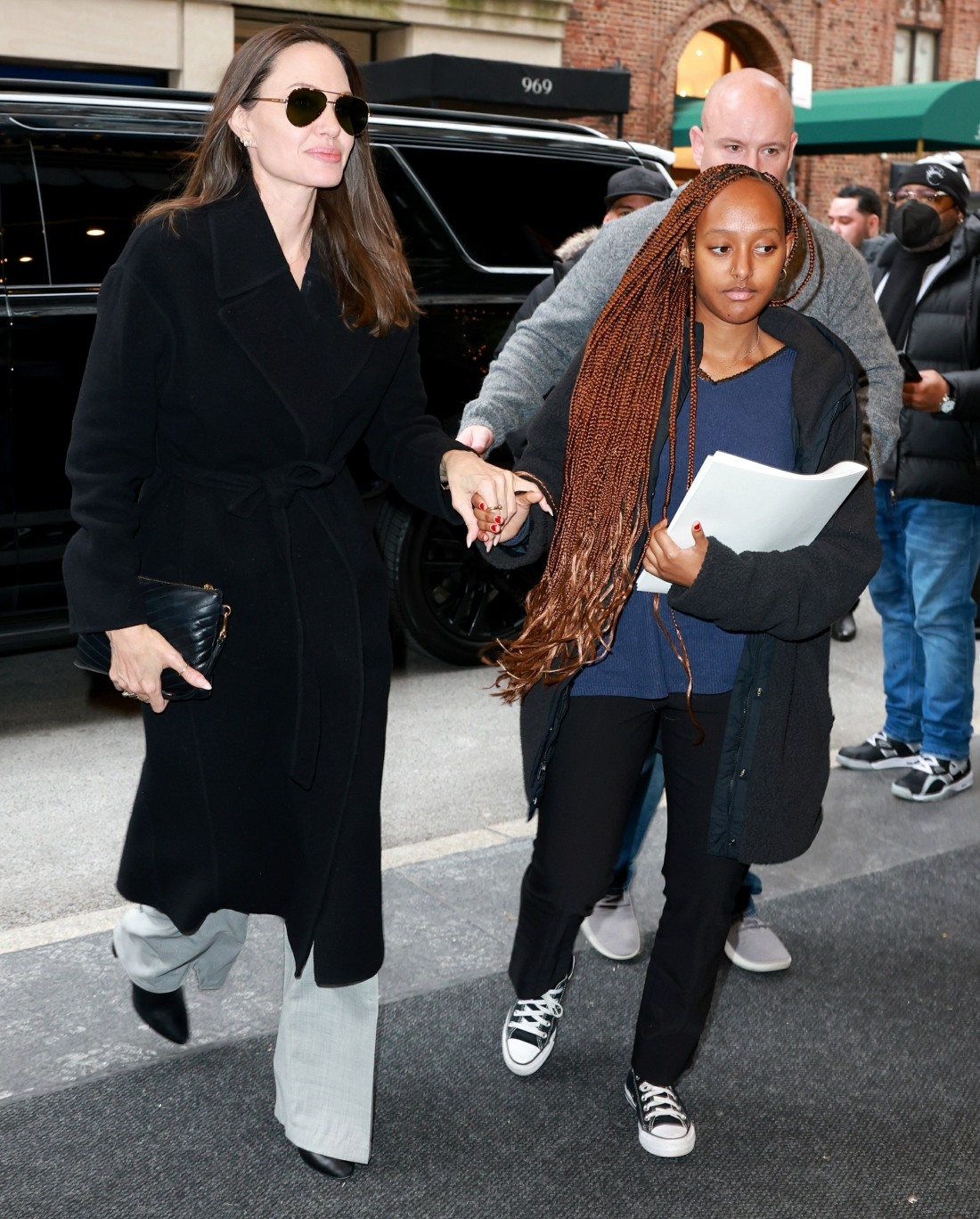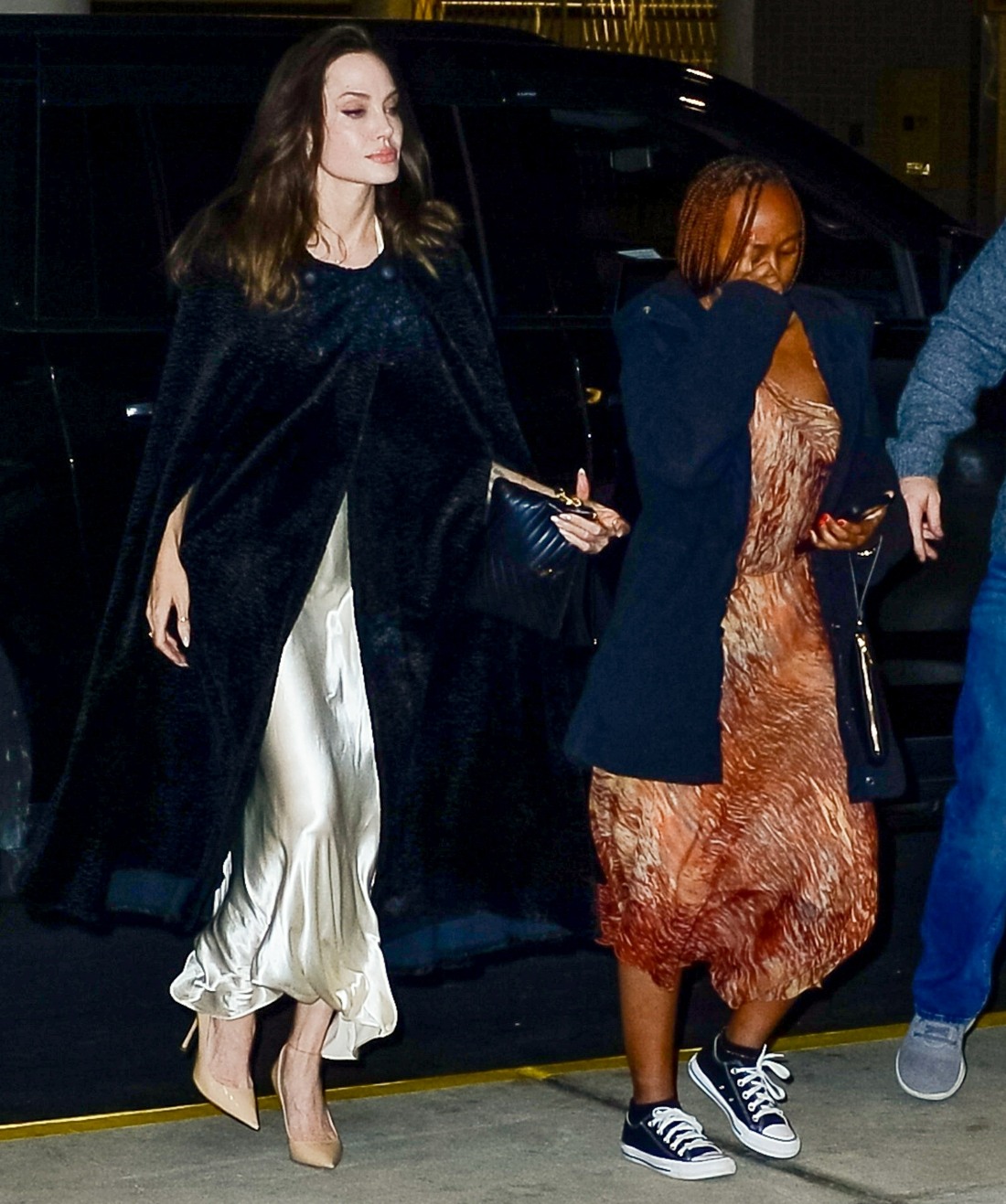 Photos courtesy of Avalon Red, Backgrid, Cover Images.
Source: Read Full Article