Gigi and Bella Hadid have the type of sisterly bond that I would die for, TBH, so it's no surprise really that Bella is super close to Gigi's daughter, Khai. Despite that bond, we unfortunately haven't seen many adorable pictures of Bella and Khai spending time together like the auntie and niece duo that they are. Seems like Gigi's in the mood to change that, because she just posted a v intimate look and Bella and Khai bonding!
On Instagram, Gigi shared a dump of photos she took over the past month. The fourth pic of the set shows a stunning black and white picture of Bella lifting up baby Khai in front of a window that overlooks One World Trade Center in New York City. Wouldn't be surprised if this ends up getting framed in either of their homes, because it's that gorgeous:
https://www.instagram.com/p/CRzNH1nnm7e/?utm_source=ig_embed&utm_campaign=loading
A post shared by Gigi Hadid (@gigihadid)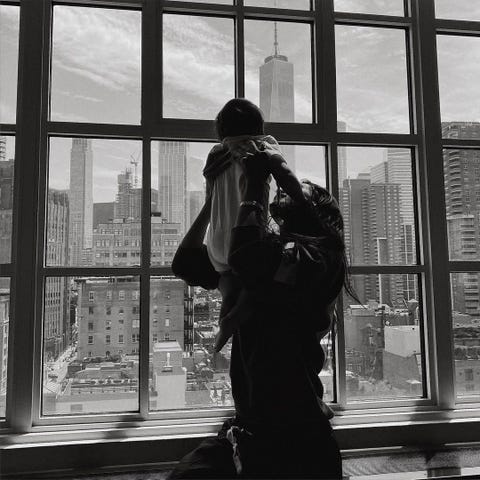 Gigi also shared a photo in the set of her cradling Khai in her lap. We don't get to see Khai's face (more on that later), but we do get a glimpse of her cute wittle baby arms decked out in a solid gold bracelet!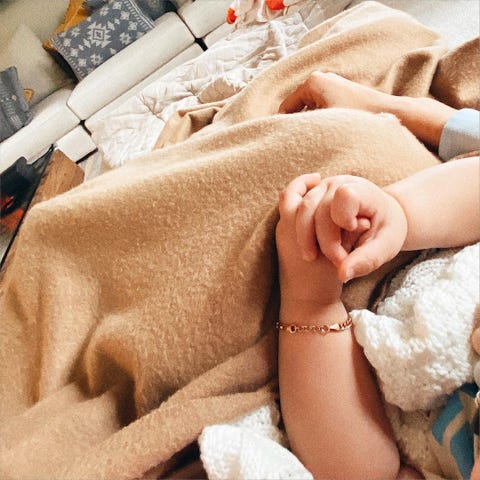 Speaking of Gigi not sharing photos of Khai's face, she recently posted a message to her Instagram Stories directed at paparazzi, fan accounts, and press asking them to keep her daughter's face out of their stories about her.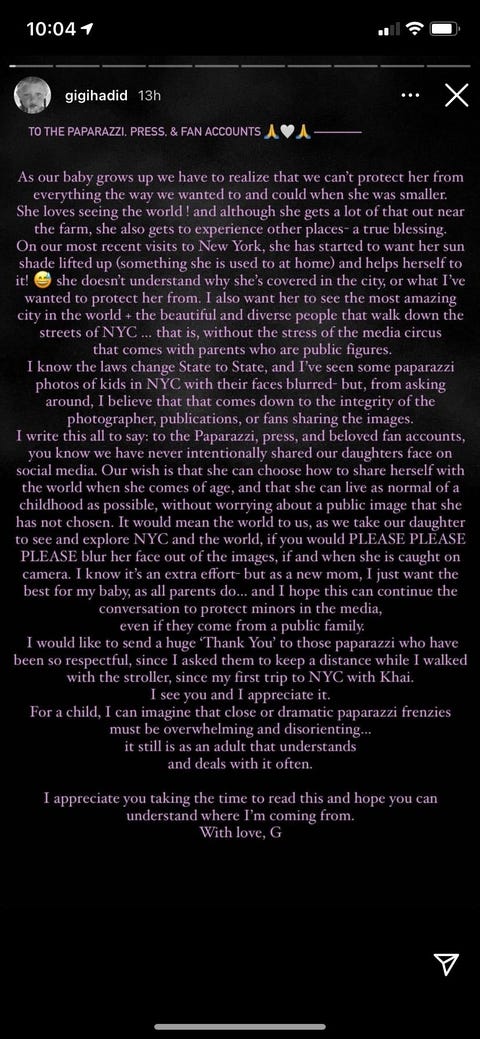 "We have never intentionally shared our daughters [sic] face on social media," she wrote. "Our wish is that she can choose how to share herself with the world when she comes of age, and that she can live as normal of a childhood as possible, without worrying about a public image that she has not chosen."
She continued, "It would mean the world to us, as we take our daughter to see and explore NYC, and the world, if you would PLEASE PLEASE PLEASE blur her face out of the images, and if and when she is caught on camera, I know it's an extra effort, but as a new mom, I just want the best for my baby, as all parents do…and I hope this can continue the conversation to protect minors in the media, even if they come from a public family."
Source: Read Full Article