Hip hop megastars Eminem and DMX both caught the acting bug at some point in their lives. Many know that Eminem starred in the 2002 film 8 Mile, which was very loosely based on his life. DMX also had a respectable filmography with lead roles in Belly and Romeo Must Die.
However, both of these two rap legends were allegedly supposed to come together for a sequel in the Crow franchise. But it was a project that never got off the ground.
Eminem was close to signing a deal to star in 'The Crow' sequel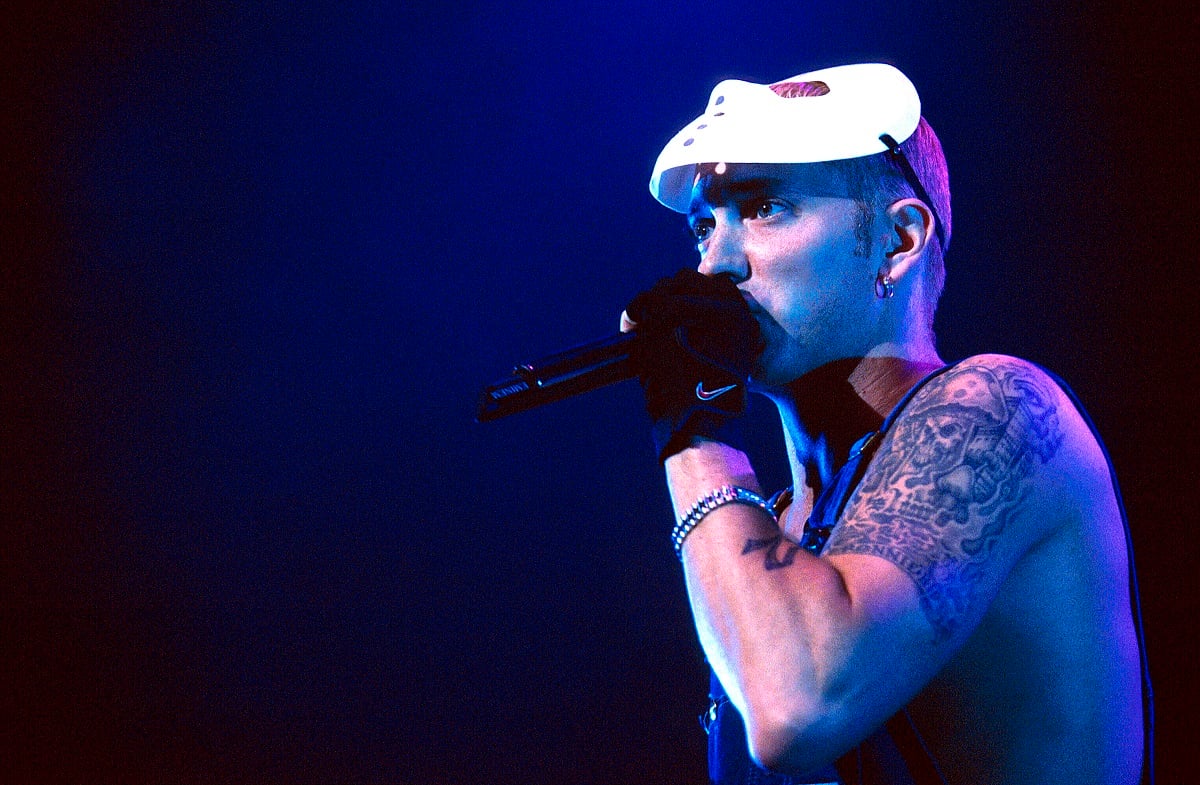 Variety (via MTV News) broke the news that Eminem was in talks to star in Lazarus. The film would be a sequel to The Crow films that the late Brandon Lee kicked off, and DMX was allegedly already signed to the project. Lazarus was supposed to follow a rapper played by DMX who was slain in a drive-by shooting. The rapper would later resurrect to seek vengeance for his murder.
In an interview with Bloody Disgusting, Lazarus screenwriter James Gibson offers a little more insight into how close Eminem was to staring in the movie. DMX already loved the script, but Gibson noted that Eminem was very picky about taking the role.
"2000, 2001, he was blowing up huge. He said if DMX was going to be in the movie, he wanted to be in the movie," Gibson revealed. "So we decided, 'Okay, yeah. Let's have him play Stone.' Obviously, in that draft, it hadn't been tailored to him yet. I think having that guy be white was going to change the dynamics somewhat. But it was nothing that couldn't have been done with a few tweaks here and there."
Liking the script himself, Eminem agreed to do the part. Gibson shared how everyone was really excited for the movie after Eminem took the part. Not only would it have been Eminem's first starring role, but they expected Lazarus to have a huge soundtrack. Unfortunately, however, plans fell through.
How Harvey Weinstein and his brother killed 'Lazarus'
Miramax, the company that the Weinstein brothers owned, had the right to refuse the Crow sequel. So despite excitement from the people involved, Gibson shared that the Weinsteins eventually vetoed the project.
"They got a call from either Harvey or Bob Weinstein. It might've been Bob, because he was in charge of Dimension. 'Nobody wants to see a movie with two rappers,' was what he said," Gibson recalled. "No one's going to pay to see a movie with two rappers? Okay. They're the two biggest f******* pop stars in the world at that point! Eminem was going to get even bigger, X was at his peak right then."
But with the Weinstein brothers not budging from their stance, the film never came to be. After a while, Eminem was unavailable for any upcoming Lazarus project. Without Eminem, the movie was no more.
Eminem didn't want to act after '8 Mile'
Fortunately, Eminem got another shot at acting after the Lazarus debacle with 8 Mile. According to Box Office Mojo, the film was a huge success, pulling in $242.9 million. It also earned Eminem an Oscar for best original song, adding Academy Award winner to the artist's long list of accolades. However, despite receiving praise for both his performance and his movie, 50 Cent believed 8 Mile discouraged Eminem from acting anymore. The Power producer once discussed how Eminem turned down several movie roles after 8 Mile.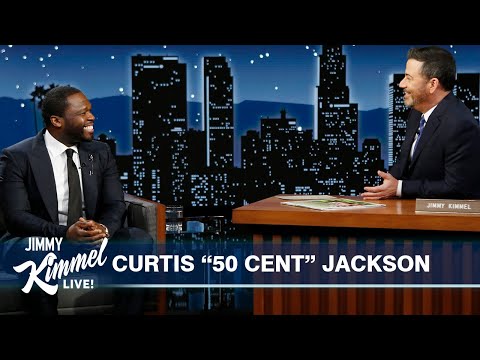 "I think he had a terrible experience on the 8 Mile project," 50 Cent said on Jimmy Kimmel Live. "Because he just didn't want to go back again. There were periods that Hollywood would offer me things to get him."
50 Cent recalled how Eminem turned down $8 million offers to star in movies. However, Eminem hasn't completely avoided movies since 8 Mile. He's had smalls part in projects like Funny People, The Interview, and a bit cameo in the new 50 Cent show BMF.
Source: Read Full Article