Making it big in Hollywood isn't easy, and often, aspiring actors often have to work several jobs to pay the bills. That's why Meghan Markle got lucky when she landed her role on the hit USA drama, "Suits." According to Fortune, Markle received $50,000 per episode at the height of her popularity, which amounted to about $450,000 per year. Not a bad payday at all!
But Markle didn't always have money in the bank. Prior to landing her role on "Suits," she worked a series of odd jobs, just like every other actor in Hollywood. Most famously, it's known that she worked in a frozen yogurt shop called Humphrey Yogart, where her manager revealed to The Mirror that she earned minimum wage and was "very popular." Talk about a people's princess!
Then for a time, Markle did some work for a certain celebrity. Keep reading to find out who she worked for — and what she did! 
Meghan Markle's talent impressed these stars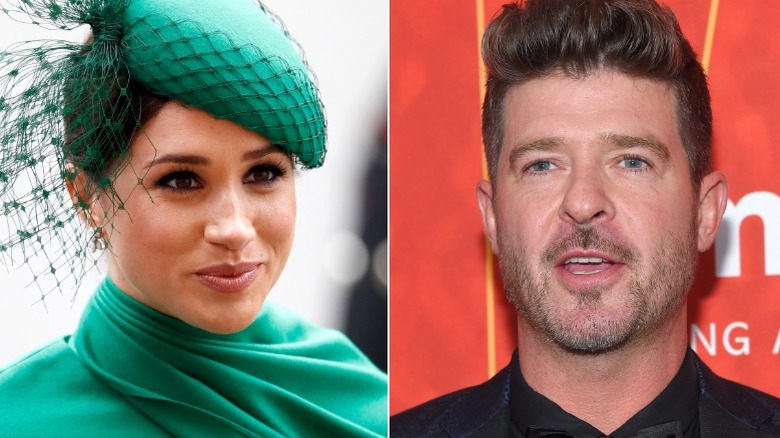 In 2018, Meghan Markle did an exclusive interview with Esquire, where she revealed that she made extra money by doing calligraphy. At one point, she worked for other celebrities, like Robin Thicke and Paula Patton!
"I went to an all-girls Catholic school for like six years during the time when kids actually had handwriting class. I've always had a propensity for getting the cursive down pretty well. What it evolved into was my pseudo-waitressing job when I was auditioning," she said. "I did calligraphy for the invitations for, like, Robin Thicke and Paula Patton's wedding." She continued, I used to do it for Dolce & Gabbana's celebrity correspondence over the holidays. [But] it's super-lucrative. Because there are so few people doing it." 
After Markle started dating Prince Harry, everything she used to do in Hollywood started becoming a matter of public record. Did you know she was also a hostess on a popular game show? Keep scrolling to find out more!
Meghan Markle regrets this TV gig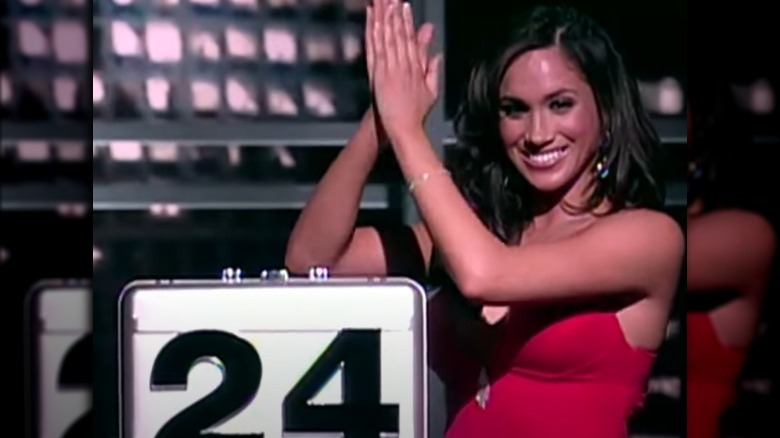 Recognize the woman holding briefcase number 24? That's right — it's none other than Meghan Markle, who worked as a briefcase girl on "Deal or No Deal" before she joined the cast of "Suits"!
But while Markle seems to recall her calligraphy career fondly, she told Esquire that she'd rather forget about her time on the Howie Mandel-helmed show. "I went from working in the U.S. Embassy in Argentina to ending up on Deal," she said. "Definitely working on Deal or No Deal was a learning experience, and it helped me to understand what I would rather be doing. So if that's a way for me to gloss over that subject, then I will happily shift gears into something else."
And though Markle also revealed that she never had the "winning case" — the case with the million-dollar grand prize — it seems like she won the grand prize in Prince Harry, after all!
Source: Read Full Article