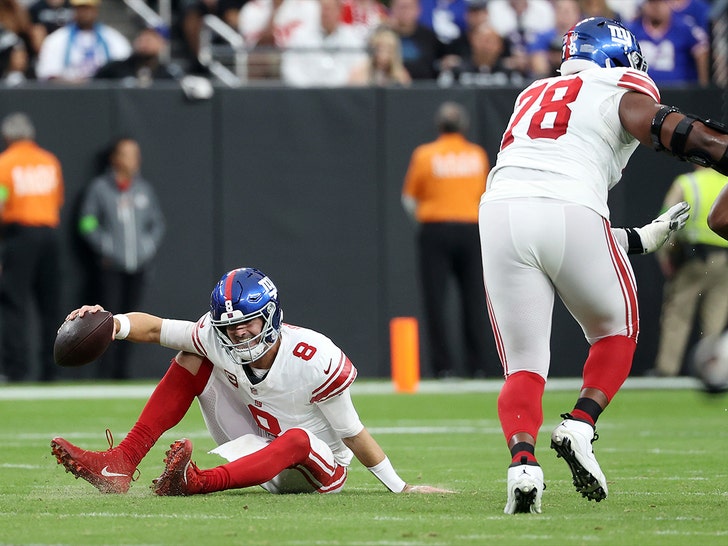 Things keep getting worse for the New York Giants … franchise quarterback Daniel Jones — who inked a massive contract extension this offseason — tore his ACL during Sunday's blowout loss and is done for the year.
NYG head coach Brian Daboll revealed the MRI results on Monday, announcing the 26-year-old signal caller will undergo surgery to repair a torn ACL that he suffered against the Raiders in Las Vegas.
Daboll, in his second season as Giants HC, feared the diagnosis was serious after watching Jones' knee buckle in the first half.
"Tough. You never want your guys to go down," Daboll said in Sunday's post-game press conference.
"He's worked really hard to get back and it's unfortunate."
Jones was playing in his first game back since injuring his neck several weeks earlier, forcing him to miss a handful of games.
The devastating injury comes just months after DJ signed a 4-year contract worth $160 million this offseason … after a career-best 2022 season.
Jones' 2023 campaign, before the ACL tear, had been very different. Daniel threw for just 909 yards and 2 touchdowns, while throwing 6 interceptions. In fairness, he was sacked 30 times.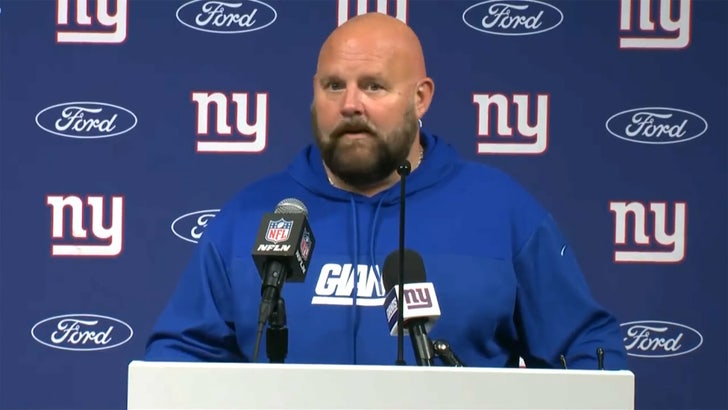 The injury leaves the Giants with only one QB on the active roster … backup Tyrod Taylor is on the IR with a rib injury he suffered in Week 8, leaving undrafted rookie Tommy DeVito as the only healthy QB.
DeVito, a New Jersey native, threw for 175 yards and a touchdown on Sunday. He also had two picks.
Get well, DJ!
Source: Read Full Article