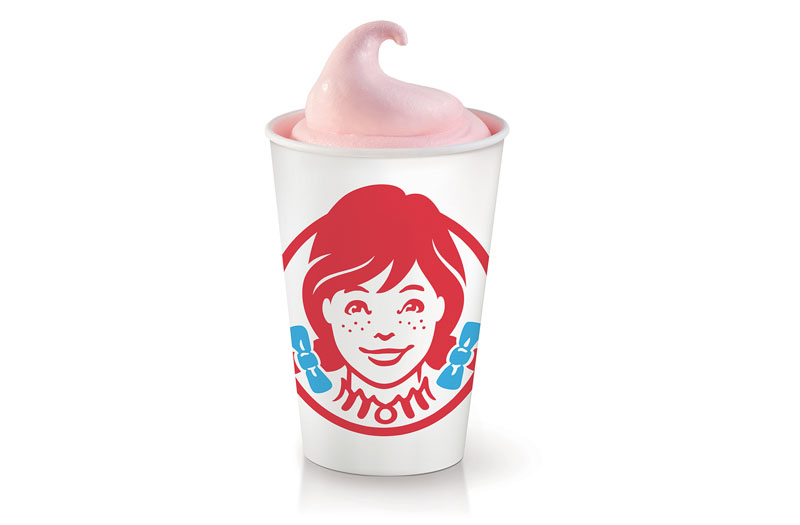 I used to live right down the block from a Wendy's. My standard order was fries, a chili and a vanilla Frosty. I always got a Frosty because I had the key tag for a free junior Frosty with every order. (You can get the Frosty key tag for $2 around the end of the year.) I loved vanilla Frosties and used to order them frequently. I still go to Wendys, but now that I'm allergic to beef I get salad and fries typically. I consider them the best fast food chain. Fight me.
Wendys just rolled out a strawberry flavored Frosty that will be available for a limited time this summer along with chocolate. They're replacing vanilla though! How dare they. There's no official date I can find for when vanilla will come back and the timeline is "late summer." At least we know they'll still have Frosties at most locations, unlike McDonald's, whose ice cream machines are notoriously buggy.
Wendy's has announced a new strawberry Frosty flavor for the summer, available for a limited time. The strawberry Frosty, which was rolled out on May 6, 2022, is only the second new Frosty flavor introduced by the fast-food company.

The popular berry flavor will temporarily replaces the vanilla flavor, the only other Frosty option besides chocolate andis available to order both at the chain's restaurants and on the mobile app.

"We're always listening to our fans and as the most-requested item, it was a no-brainer for us to bring the Strawberry Frosty to the menu this season," Carl Loredo, Chief Marketing Officer for The Wendy's Company, said in a release.

Wendy's is also offering a Summer Strawberry Chicken Salad, which combines sliced strawberries, bacon, grilled chicken, a crispy lettuce and spring mix. It's topped with an Italian cheese blend, candied almonds and a sweet Champagne vinaigrette.

News of the limited-edition strawberry Frosty flavor is gaining buzz, as new flavors are a rarity for the Wendy's frozen treat. In 2019, the company offered a celebratory birthday cake Frosty in honor of Wendy's 50th anniversary.

The chain bills the new Strawberry Frosty as "a summer spin" on the frozen treat that "merges the same creamy, delectable texture Frosty fans know and love with the flavor of sweet strawberry."
[From SILive]
I remember when Wendy's added birthday cake flavored Frosties in honor of their 50th anniversary in 2019. Those were so good, but I can't remember whether they came at the expense of vanilla Frosties. (It's hard to Google.) It's good that this is temporary because polls show that more Americans like vanilla than strawberry. Surprisingly, chocolate ice cream is the most popular, followed by vanilla and then strawberry is third. It might not matter whether people like it or not though, because they just got so much free publicity for this.
As an aside I would have tried this new Frosty out before writing this story but I am now allergic to an ingredient called carageenan that is in many ice cream brands, including Frosties and Ben and Jerrys. At least I can still have Haagen Dazs. I would get stabby without ice cream.
Wendy's is pretty good at social media.
— Wendy's (@Wendys) June 6, 2022
— Wendy's (@Wendys) June 10, 2022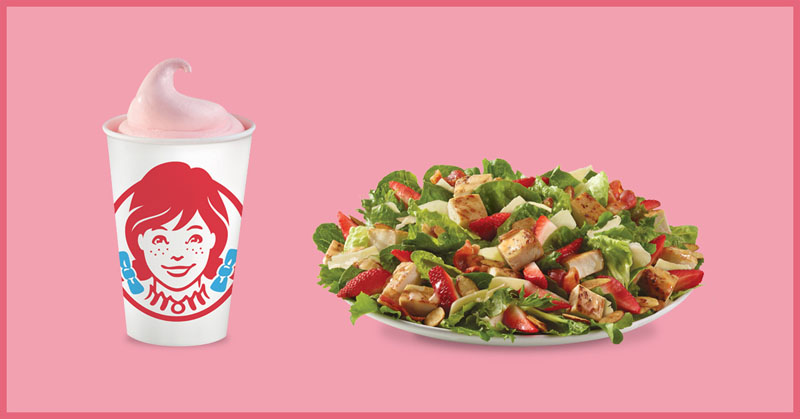 photos credit: Wendys and via People
Source: Read Full Article