Once upon a time long before he met Princess Diana, Prince Charles dated and fell in love with Camilla. But their fairytale looked like it was over when she married another man.
Royal experts have revealed that the day Camilla wed Andrew Parker Bowles members of Charles' family attended the wedding only to ensure that their "Camilla problem was gone."
The royal family did not consider Camilla suitable for Prince Charles
In the early '70s, then-Camilla Shand and Prince Charles met and hit it off at a polo match and began dating. Some members of the royal weren't pleased with Charles' love interest because she did not come from a sufficient aristocratic family and was not a virgin. Therefore, she was not considered suitable for the future king.
When the Prince of Wales left for the Royal Navy in 1973, their relationship fizzled out. While he was away Camilla rekindled her past romance with Andrew and ended up accepting his marriage proposal.
The queen attended Camilla's first wedding to Andrew Parker Bowles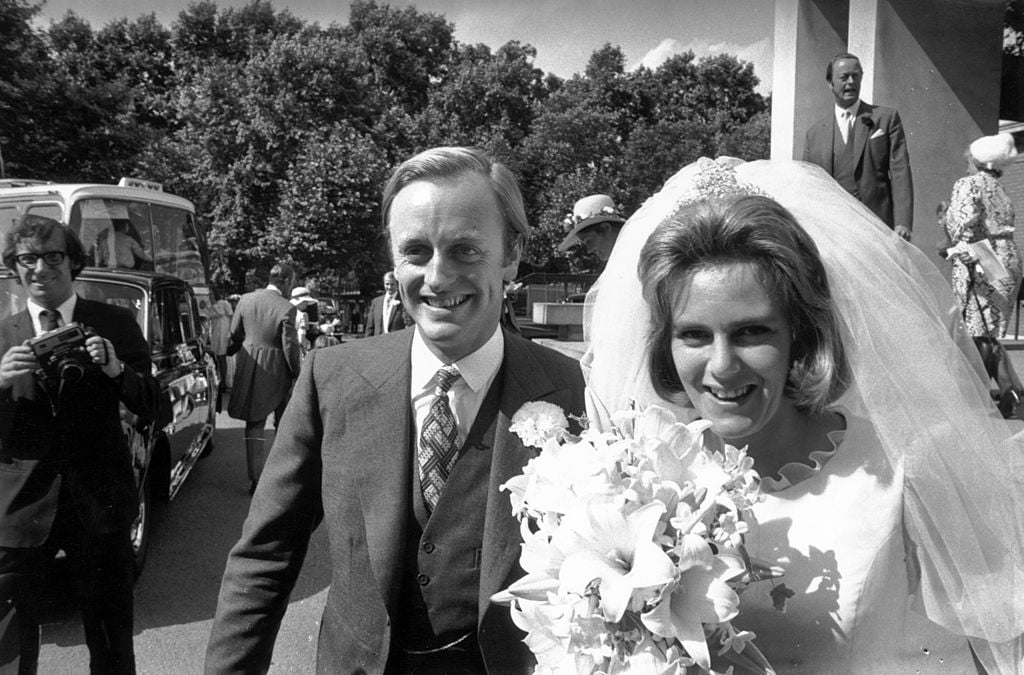 Camilla and her first husband said "I do" on July 4, 1973. In the documentary Camilla: Making of a Mistress, narrator Glynis Barber told viewers: "Andrew and Camilla's wedding took place at Guard's Chapel in London. It was dubbed the society event of the year."
Daily Mail journalist Richard Kay added that several senior royals attended the couple's nuptials: "The queen was there, the Queen Mother, Princess Margaret, and Princess Anne."
"People have said, slightly tongue-in-cheek, that the senior members of the royal family were there at the wedding just to make sure it really happened," royal author Tom Quinn said (per the Express). "There was this enormous relief in royal circles. This Camilla problem had now gone away for good."
No one realized then that wasn't the case.
"It was a very very significant event and nobody would have thought this wasn't a marriage that was going to last for decades," historian Wesley Kerr explained.
Queen Elizabeth did not go to Camilla and Charles' wedding
One senior royal not at Camilla and Andrew's wedding was Prince Charles as he was heartbroken that the woman he loved was marrying another man.
According to royal biographer Ingrid Seward: "He was on his ship, and he wouldn't have gone away. It would have been very hurtful for him to see the woman that he still loved being married to somebody else."
Charles and Camilla did keep in contact though and sometime later while she was still married to Andrew and after Charles wed Diana, they began having an affair. By the late '90s, Charles and his mistress had divorced their first spouses. It took years for the queen to finally give the green light that they could tie the knot but she finally granted them permission and they did so on April 9, 2005. However, the monarch and Prince Philip did not attend the civil wedding ceremony. They were present later that day for a blessing at St. George's Chapel.
Source: Read Full Article