Spy x Family Episode 10 sees the students at Eden College engaged in an intense game of dodgeball, with the anime delivering a number of hilarious twists throughout. A rumor pushes Anya Forger and Damian Desmond to give it their all during their P.E. class. However, their efforts don't pay off as planned.
[Warning: This article contains spoilers for Spy x Family Episode 10, "The Great Dodgeball Plan."]
Yor trains Anya for dodgeball in 'Spy x Family' Episode 10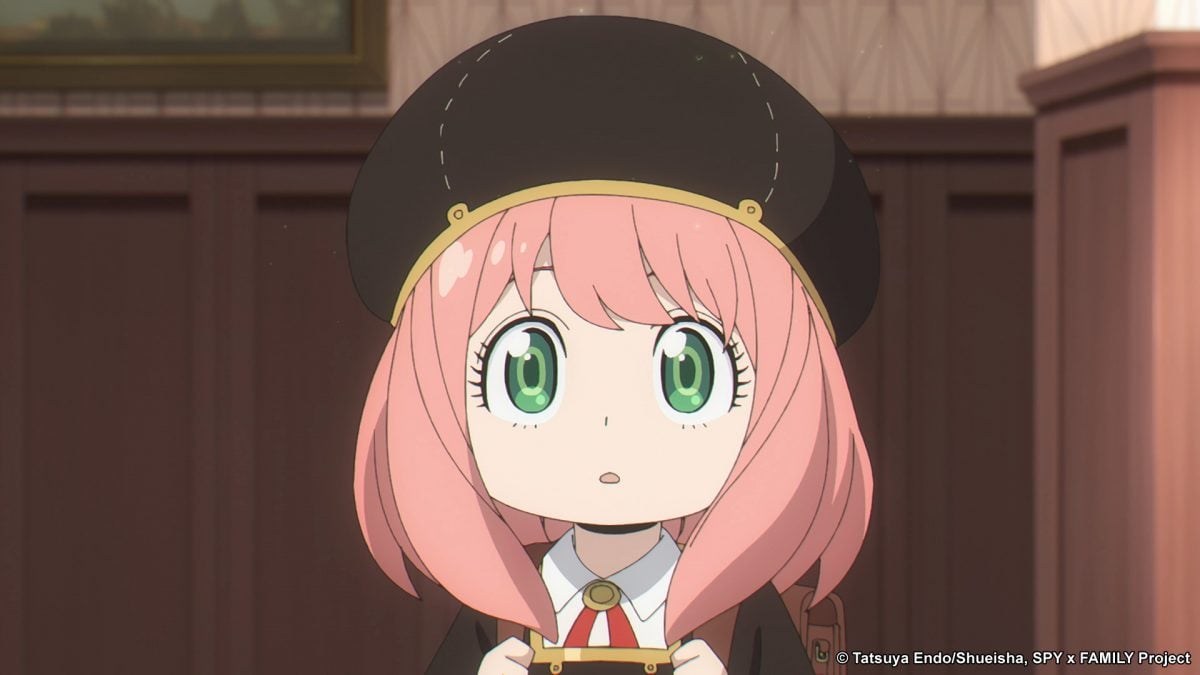 Spy x Family Episode 10 opens with a rumor circulating through Anya's class. With a game of dodgeball approaching in P.E., the students believe the MVP will be rewarded a Stella star. Pushed to be high achievers, all of them strive to obtain it. Of course, Anya and Damian seem the most committed to winning the grand prize.
And both have similar motivations for trying to obtain their first Stella. Anya wants to succeed for Twilight's sake, knowing her familial situation rests on the shoulders of Operation Strix. Meanwhile, Damian feels overshadowed by his older brother. He believes the only way to get his father's attention is to succeed in school — and fast.
Of course, Anya and Damian's preparation for the big game differs. While Damian "trains" on the playground with Emile and Ewan, Anya takes notes from Yor. Having an assassin for a mother comes in handy, especially when pursuing physical prowess. Anya's attempts to keep up with Yor are hilarious, as are Damian's daydreams of climbing mountains and stopping energy balls (yes, that's a Dragon Ball reference).
Unfortunately, Anya and Damian's efforts don't exactly pay off in Spy x Family Episode 10. Eden College's dodgeball competitions prove more intense than fans might expect, especially with the addition of a new character.
Eden College's dodgeball game proves an intense competition
So much training for a dodgeball competition may seem ridiculous, but Spy x Family Episode 10 proves it necessary. As it turns out, Eden College's P.E. classes are no joke. That becomes clear from the moment Billy Watkins — better known as "Bazooka Bill" — joins the fray.
A member of the opposing team, Billy is the son of a command major. He's large enough to look like an adult compared to Anya and Damian's classmates, and his dodgeball skills are unmatched. He takes a calculated approach to the game, eliminating most of his opponents with ease. No amount of training could have prepared Eden's newcomers to go up against him.
Billy's presence makes for a seriously intense game of dodgeball, made more hilarious by the students' investment in it. Emile "sacrificing" himself to save Damian is just one example of this. And the competition coming down to just Anya and Damian against Billy leads to a surprising turn of events.
'Spy x Family' Episode 10 upends viewer expectations
Spy x Family is getting a reputation for upending viewer expectations, and episode 10 is no different in that regard. Once Billy Wakins whittles the opposing team down to just Anya and Damian, unexpected developments begin to occur.
Unsurprisingly, Anya proves a difficult opponent for Billy to hit. Thanks to her telepathy, she's able to predict his moves, dodging the ball before he throws. But a fall leaves her in a vulnerable position that almost knocks her out of the game. And that's when things begin to get interesting.
Damian jumps in front of Anya, taking a hit for his classmate despite their rocky relationship. It's becoming more and more obvious that Damian's developed something of a crush on the youngest Forger, even if he won't admit it. But his willingness to throw away his shot at a Stella star is still a surprise. And it's not the only one to occur during the final moments of "The Great Dodgeball Plan."
With just Anya left on her team, the telepath readies herself to deliver an impressive blow to Billy. Mimicking Yor's throwing pose, Anya amps herself up to save the game — only to throw a ball that barely makes it over the dividing line. It's a hilarious moment that reminds fans of why Spy x Family is so unique. Fortunately, Anya's failure doesn't actually impact her or anyone else.
That's because the Stella star whispers were just rumors after all. None of the students are rewarded for their performance in the game. In fact, Billy's punished with a Tonitrus Bolt for wishing death on his peers.
Thus, the latest episode of Spy x Family leaves the characters right back where they started. Still, it delivers an entertaining and humorous chapter of television — and that's exactly what we're looking for with this anime.
Spy x Family Episode 10 is currently streaming on Crunchyroll and Hulu.
Source: Read Full Article