The A Million Little Things Season 4 Episode 15 recap reveals the news about Gary's (James Roday Rodriguez) cancer. If you don't want to know, stop reading. Meanwhile, the cancer scare brings the friend group together at the hospital and then for a game night to distract Gary from the possibility that his cancer returned. Although Delilah Dixon (Stephanie Szostak) still does not return, both of her children — Danny (Chance Hurstfield) and Sophie (Lizzy Greene) — appear in the episode.
[Warning: This article contains spoilers from A Million Little Things Season 4 Episode 15, "Fingers Crossed."]
'A Million Little Things' Season 4 Episode 15 recap: Gary's cancer scare
When A Million Little Things Season 4 Episode 15 opens, Maggie (Allison Miller), Eddie (David Giuntoli), Regina (Christina Moses), Rome (Romany Malco), and Katherine (Grace Park) wait to hear news of Gary's surgery. After a painful four-hour wait, the doctor informs everyone that she thinks they got the entire mass. However, they won't know the results until the pathology report comes back.
Meanwhile, Gary fights over the TV with his hospital roommate, Harrison (Dan Bucatinsky). When Maggie enters the room, Harrison can't believe he's "In the room with Dr. Bloom." He's a fan of Maggie's radio show but assumes that Gary is a Boston Bruins player. Gary lets Harrison think that he's Maggie's former boyfriend, Camden (Ryan Hansen). 
When Gary and Maggie arrive home, Danny takes out the trash and cleans Gary's apartment. Although Gary's visibly upset about the possible return of his cancer, he insists they go to game night.
'A Million Little Things' Season 4 Episode 15 recap: Eddie and Anna
Later in A Million Little Things Season 4 Episode 15, Eddie tells his AA support group that he's excited about his new girlfriend, Anna Benoit (Erin Karpluk). However, the counselor (Cyril Redillas) cautions Eddie that he shouldn't be in a serious relationship until he's been sober one full year.
'A Million Little Things' Season 4 Episode 15 recap: Regina's parents
Regina can't believe that her parents keep putting her in the middle of the situation from A Million Little Things Season 4 Episode 14. Her father, Ronald (Mario Van Peebles), is upset that Shelly (Romy Rosemont) let their daughter around Neil after he sexually abused Shelly as a young child. However, her mother is upset that Ronald blames her for Neil's actions. 
Shelly tries to talk to Ronald about it, but he continuously blames her. It makes Shelly think it was her fault that Neil hurt Regina. She shows up at the game night, upset and crying, but won't stay. Regina leaves to speak to her father. However, Ronald does not understand until Regina explains her feelings to him.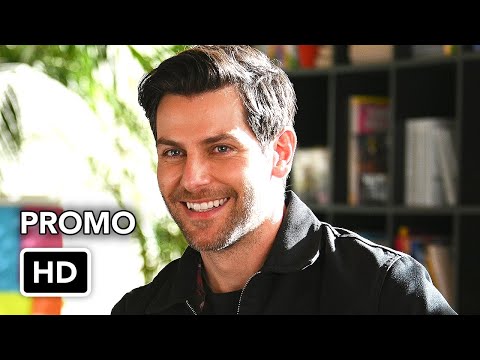 Eddie and Katherine make their dates uncomfortable
When Katherine shows up at game night with Greta Strobe (Cameron Esposito) in A Million Little Things Season 4 Episode 15, everyone's happy to meet her. However, Katherine and Eddie share so many inside jokes that make things awkward. Katherine gives the side-eye to Anna's drinking. Meanwhile, Eddie and Katherine make the best team, while Greta and Anna try not to notice. Anna drinks so much wine that she spills it on Eddie and breaks her wine glass.
When Katherine confronts Eddie about Anna's drinking, he tells her it's none of her business.
Meanwhile, Gary gets angry at his friends for sugarcoating things because of his cancer scare. However, he also admits to Rome that he's not OK. 
'A Million Little Things' Season 4 Episode 15 recap: Sophie surprises Gary
Later, Sophie shows up at Rome and Regina's to hug Gary. Although Danny had planned an elaborate dinner for Milo, he asked to go somewhere first. He went to Sophie's concert to tell her the news about Gary's cancer. Sophie apologizes to both Gary and Maggie, and they all hug it out. She tells Gary that she doesn't condone what he did to Peter, but Sophie realizes that life is short.
Gary's cancer is not back, and every issue resolves itself
Dr. Stein (Jan Bos) tells Gary and Maggie the good news the next day in A Million Little Things Season 4 Episode 15. The mass that the doctor removed was not cancerous. In the last few moments of the episode, Maggie and Gary talk again about having a baby together.
Meanwhile, Greta calls out Katherine for acting like she's still married to Eddie. She suggests that Katherine give Eddie a chance to live without her.
Anna apologizes to Eddie for drinking too much at the party. She explains that she was nervous about being around Katherine and his friends. Eddie asks to call her his girlfriend, and they become an official couple.
Ronald sits down with Regina and Shelly. He tells his ex-wife that he believes her that she does not remember what happened with Neil.
Although every storyline resolves happily, the A Million Little Things Season 4 Episode 16 preview shows that there's trouble on the horizon for Katherine and Greta. The tattoo artist's wife comes back into the picture when the show returns next week.
A Million Little Things Season 4 airs Wednesdays at 10 p.m. EST on ABC. New episodes are also available the following day on Hulu.
Source: Read Full Article