Chicago Fire Season 10 said goodbye to a major character who has been with the series since the beginning. Jesse Spencer left his role as Matt Casey after episode 5. Luckily a few new faces have joined the cast, such as Paramedic Field Chief Evan Hawkins. Hawkins is a recurring character in season 10 who may even be a potential love interest for Violet Mikami. Still, fans might be wondering who plays Hawkins and where they've seen the actor before.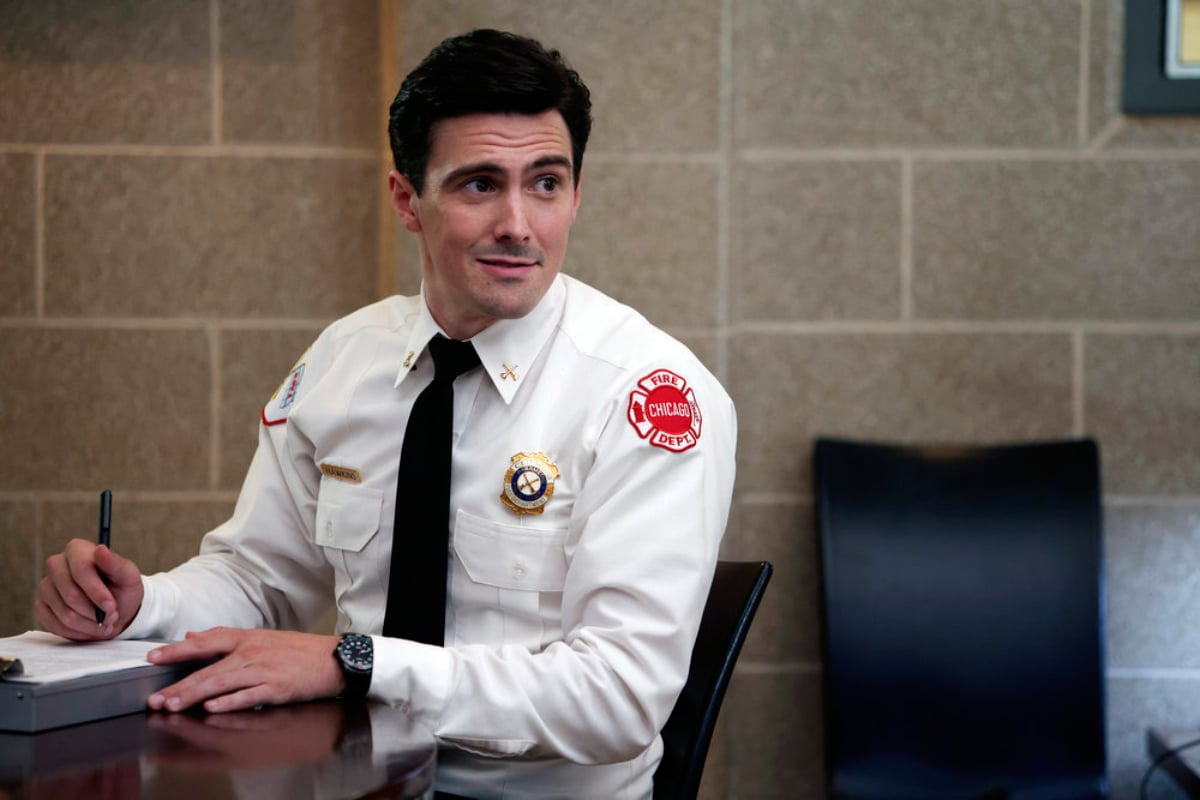 Jimmy Nicholas plays Chief Hawkins in 'Chicago Fire' Season 10
Chief Hawkins was first introduced to Chicago Fire Season 10 to investigate Sylvie Brett breaking protocol. Later, Brett comes to Hawkins for approval on her Paramedicine project. Although Hawkins originally shoots the idea down, he reconsiders with a little persuading from Mouch. In the end, Hawkins plays a big part in getting the project off the ground.
There has also been a hint of romance between Violet and Hawkins. When Violet collapsed after her appendix burst, Hawkins rode with her in the ambulance to the hospital. Violet later finds out from Brett that Hawkins checked on her multiple times while she was recovering and pushed to make sure she got the best room in the hospital. Hawkins seems to be interested in Violet at the very least, and Blake Gallo has been taking notice of the pair's interactions.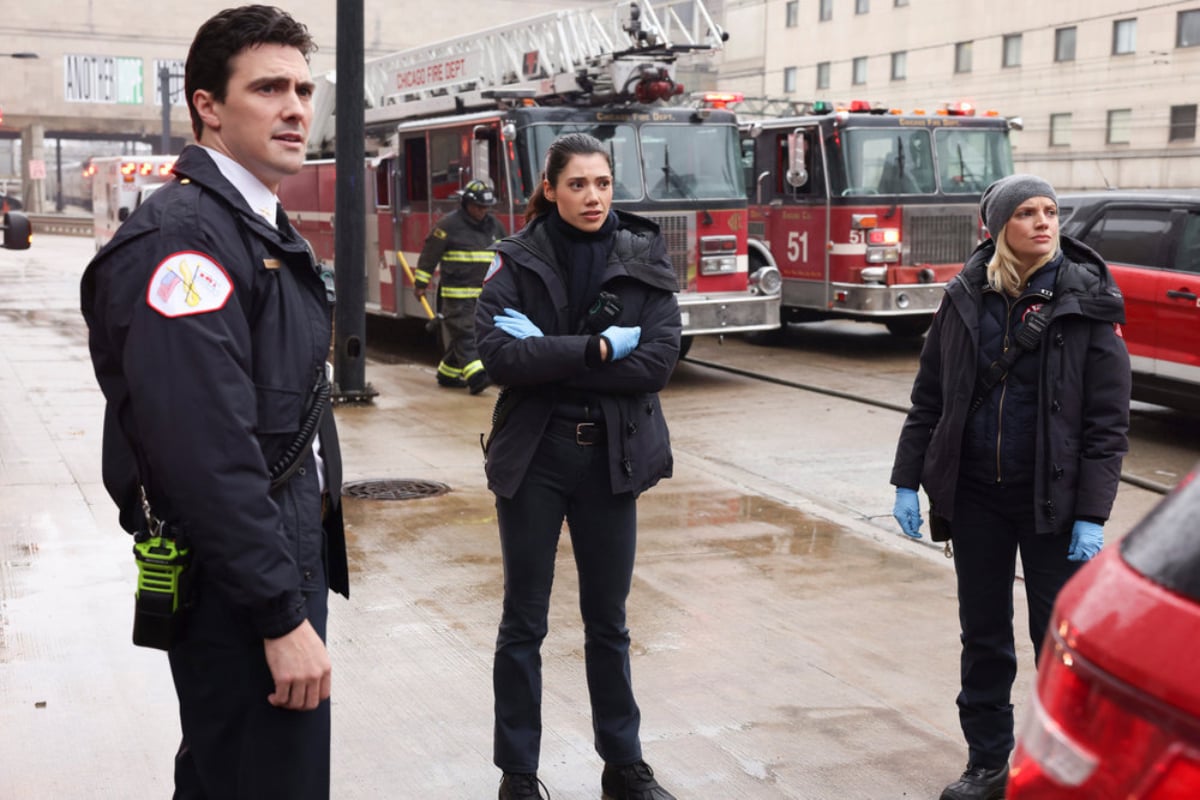 In an interview with Parade, executive producer/showrunner Derek Haas teased a possible love triangle between Violet, Gallo, and Hawkins. "So, the problem there is Gallo was going to admit to Violet that he still had feelings for her, but she was on medication because of her appendix so she didn't get to hear that," Haas told the outlet.
"And then on top of that, you've got Hawkins, who's her boss, who we initially weren't sure if we liked him or no, but now it looks like he goes the extra mile for his paramedics and might be worthy of her affection, so that makes for a fun triangle. And you know that's our favorite shape on Chicago Fire, we like triangles."
Source: Read Full Article