Whether it's Katharine Hepburn and Spencer Tracy or Tom Hanks and Meg Ryan, Hollywood loves pairing the same actors together in multiple movies. Perhaps the most recent example of this phenomenon is Emma Stone and Ryan Gosling. The actors have co-starred in three films so far. But if they had reunited for this Crazy, Stupid, Love follow-up, it could have been four.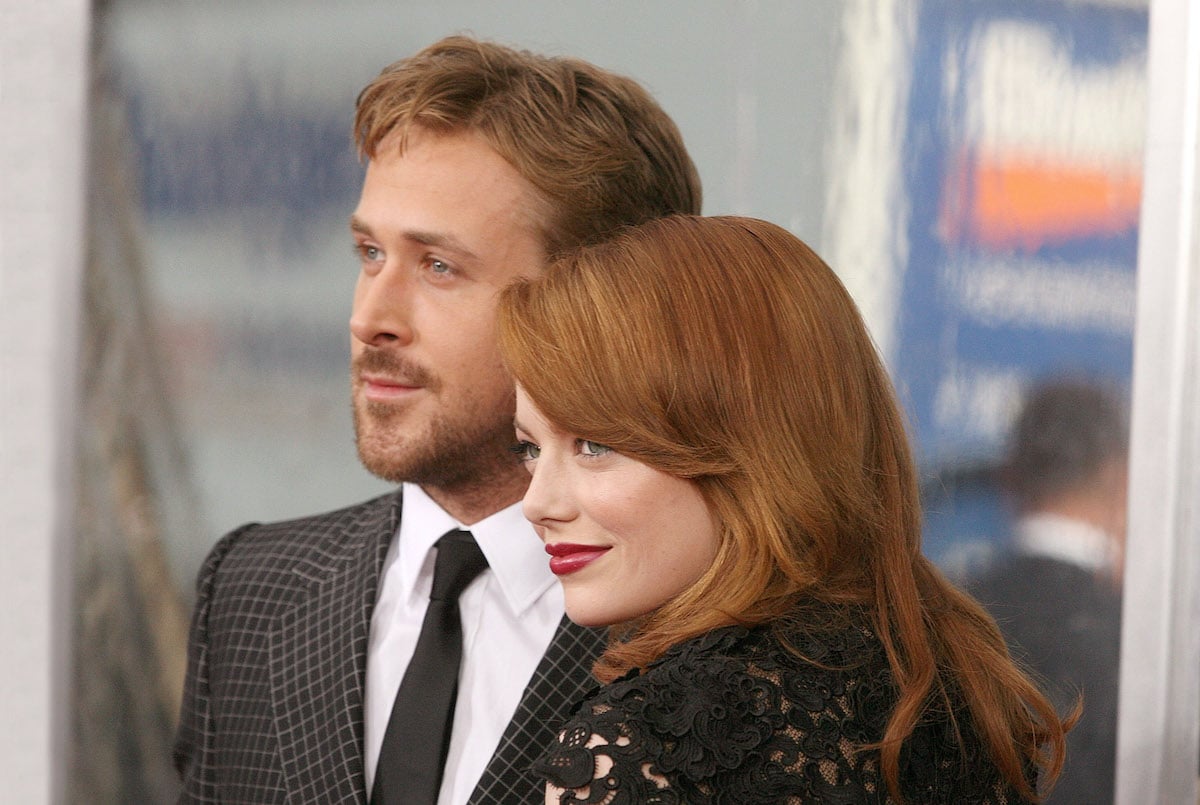 Emma Stone and Ryan Gosling played love interests three times
The first movie to pair up Stone and Gosling was the 2011 romantic comedy Crazy, Stupid, Love. Although the movie ostensibly stars Steve Carell, Gosling's suave womanizer finds himself falling hard for Stone's Hannah. The stars shared such undeniable chemistry that they wound up reuniting for 2013's Gangster Squad, again playing love interests.
Of course, their best known collaboration is likely La La Land. The 2016 musical from writer-director Damien Chazelle (Whiplash) earned both actors ample awards attention. Stone even won the Academy Award for Best Actress in 2017. Although they don't have any concrete plans to work together again anytime soon, most fans are betting it's just a matter of time.
The two stars nearly reteamed with their 'Crazy, Stupid, Love' directors
Crazy, Stupid, Love became a critical and commercial success. But one of the audiences' biggest takeaways was the storyline with Gosling and Stone. So when directors Glenn Ficarra and John Requa were lining up their next film, they initially wanted to reunite with those two stars. But given their A-list status, Gosling and Stone were unavailable to star in Focus.
From there, Ficarra and Requa nearly landed Ben Affleck for their comedy-drama about a couple of con men, according to Deadline. Affleck too didn't commit to the project and instead went on appear in Batman v Superman: Dawn of Justice. Ironically, Affleck's second appearance in the DC Extended Universe united him with both actors who wound up starring in Focus.
Will Smith and Margot Robbie ended up starring in 'Focus' instead
Affleck's Batman makes a couple of brief appearances in 2016's Suicide Squad. In that movie, the actor shares screen time with both Will Smith's Deadshot and Margot Robbie's Harley Quinn. Coincidentally, Smith and Robbie had starred in Focus just the year before. And in the process, moviegoers discovered these two also share a certain something on the big screen.
To be fair, Smith and Robbie's chemistry has a very different energy than Gosling and Stone's. However, their work in Focus helped that movie become a solid box office hit. Even if the movie's twist-heavy plot didn't work for everyone, most fans and critics agreed Smith and Robbie elevate the material.
Source: Read Full Article