There's no denying that Melissa Gilbert and Michael Landon had amazing chemistry as father and daughter on Little House on the Prairie. According to Gilbert, she felt that connection from the first moment she auditioned with Landon.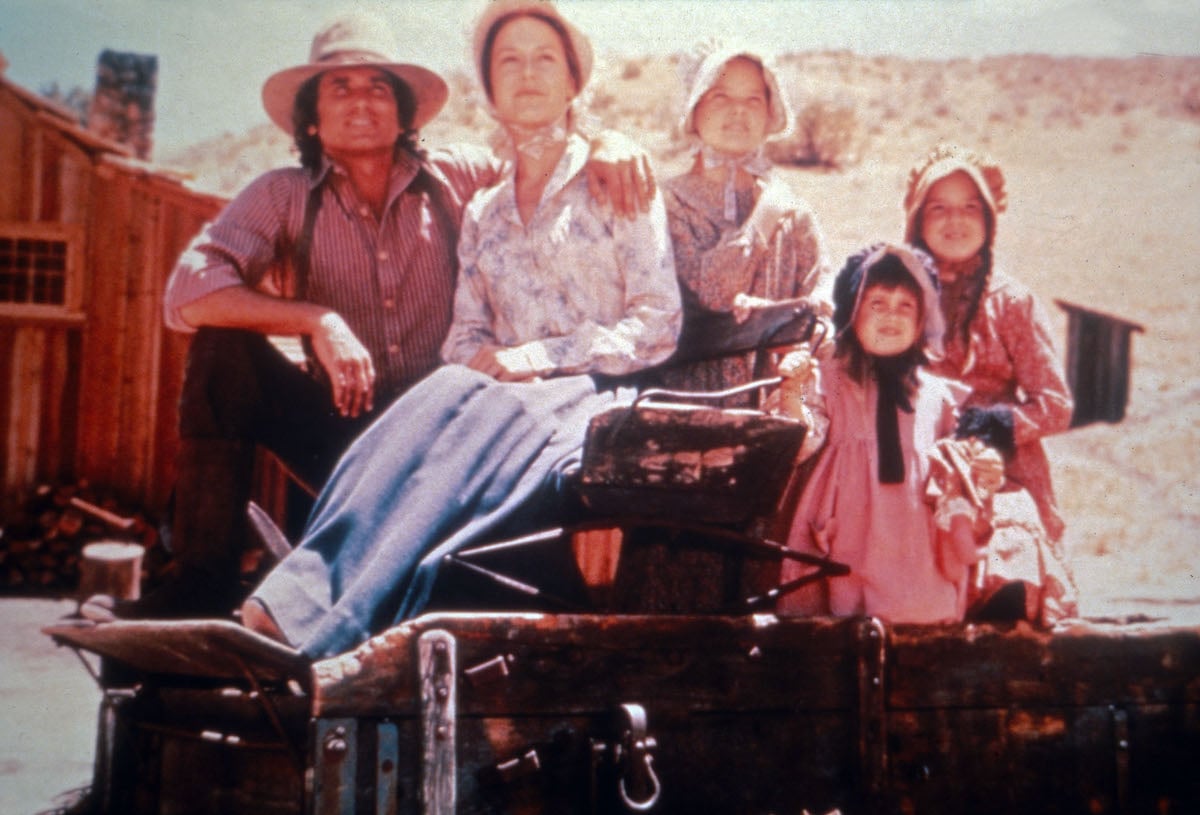 Melissa Gilbert reflects on her audition for 'Little House'
During a 2011 interview with the Television Academy Foundation, Gilbert shared that she had a standard audition process to get the role of Laura Ingalls. "I remember there being lots of girls," she noted.
"I went in just like I would for anything else," she explained about the audition. "It was the same old, same old" process she had become familiar with as a young actor.
"I went in and met Michael Landon … and I remember walking in the room, and I remember thinking, 'Wow,' I mean that's what a star… he looked like a star," Gilbert continued. "And he was so at ease — at the same time, looking back, he was very tense too and focused. But really fun and funny."
His approach impressed her because, she said, "he wasn't talking to me like I was 9, he was talking to me like I was his contemporary working with him."
Melissa Gilbert and Michael Landon shared a connection from the start
When Gilbert came in to do the screen test, she remembered the scene with Landon. "I remember clear as anything, the two of us doing this scene and him looking at me with tears in his eyes and it instantly bringing me to tears," she shared. "It was just so easy."
Gilbert recognized the special connection they shared. "That was, I didn't know at the time, was the beginning of what we would be able to do to each other on camera for all those years," she said. "There was some sort of symbiotic connection there."
The actor also explained that she found out much later that Landon knew she was perfect for the part. "I found out later, many, many years later that when it came time to take the screen test to the network he only took mine because he knew," she said. "He didn't give them any other choices. He just said, 'That's Laura. That's half-pint.'"
Melissa Gilbert found out she got the part in an unconventional way
Gilbert didn't get a call that she got the part, but rather found out from Landon's daughter, Leslie, a classmate at her school.
"I went to school with the Landon kids … and I was standing by my locker one day and this really tall girl came up to me she said, 'You're Melissa, aren't you?'… 'I'm Leslie Landon, my dad says you're gonna be Half-Pint."
Gilbert said she ran to the office to call her mom, who had not heard that her daughter landed the part. Her agent hadn't gotten a call about it yet either!
The actor shared that "Leslie got punished" for spilling the beans. "I think it's sweet though," Gilbert added.
Source: Read Full Article