Liza Huber is best known to soap opera fans as Gwen Hotchkiss on Passions. From 1999 to 2008, Huber was on the NBC soap opera. However, in 2000, she decided to leave the show. Read on to learn the reason for her departure.
Liza Huber left 'Passion' to move back to New York
As the daughter of All My Children icon Susan Lucci, it's no surprise Huber followed in her mom's footsteps. In July 1999, Huber made her debut on Passions. Her character Gwen was a prominent part of the soap opera. Gwen's feud with Theresa Lopez-Fitzgerald (Lindsay Korman) over Ethan Winthrop (Eric Martsolf) was a huge storyline.
Yet, one year after the show's premiere, Huber decided to leave. According to Soap Central, the reason was that she was quitting acting to return to New York to be with her fiancé. After Huber's departure, actor Natalie Zea took over the role of Gwen.
Liza Huber returned to the show in 2002
Huber's break from acting didn't last long. In 2002, after Zea left Passions, producers asked Huber to reprise her role. Around that time, Huber and her fiancé had ended their engagement. She then packed up and moved back to Los Angeles to restart her acting career.
Huber would continue to play Gwen until the show's cancellation in August 2008. The Gwen, Ethan, and Theresa love triangle become a significant plot throughout the soap opera's run. Although Gwen marries Ethan, she still has to contend with Theresa for Ethan's affections. Gwen enlists the help of her mother, Rebecca Hotchkiss (Andrea Evans), to keep Theresa and Ethan apart.
Gwen and Ethan eventually separate, and she briefly leaves town. However, upon her return, she reveals that she's given birth to Ethan's son Jonathan. Although Gwen and Ethan reunite in the series finale, their marriage was never legal. Ethan marries Theresa; meanwhile, Gwen finds love with a handsome police officer.
What's the actor up to now?
It's been 13 years since Passions went off the air, and there's been a lot of changes in Huber's life. The actor is now a stay-at-home mom. She and her husband of 17 years Alex Hesterberg are the proud parents of four kids.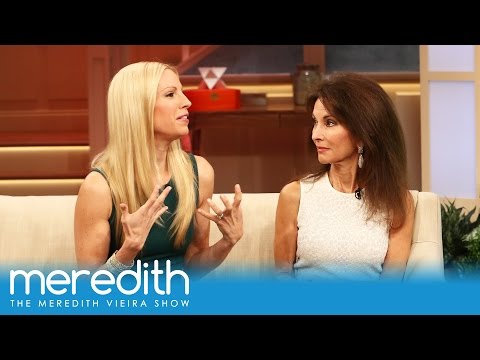 As for acting, Huber seems to have retired from the business. She's now embarked on a new career as an entrepreneur. In 2012, she started Sage Spoonfuls, which specializes in healthy and organic baby food.
Although Huber's retired from acting in May 2020, she participated in a virtual reunion with Passions co-stars Martsolf, James Hyde, Jade Harlow, and many others.
Source: Read Full Article