For "Big Brother" Season 23, the show put together an eclectic group of houseguests. Following a year that was plagued by the COVID-19 pandemic, the show's producers hoped this season would not only be a return to form, but offer a respite for contestants and viewers. "Everyone's longing for vacations, to get out there and so forth," executive producer Allison Grodner told Us Weekly. The house was set up in a way that the houseguests experienced beach vibes. "So we really wanted to bring a sense of adventure and vacation fun and a club atmosphere to the house," Grodner added. Plus, as mentioned by executive producer Rich Meehan, the game play would focus on "risk versus reward dilemmas."
There were 16 houseguests brought in with a myriad of professional backgrounds including a flight attendant, a farmer, a forensic scientist, and more, per TV Insider. The showrunners deliberately formed a widely varying group. "We're always looking for a diverse group of people to put in this house, diverse in personality, backgrounds, where they're from, everything," Grodner told Us Weekly. 
A wrinkle in the gameplay saw the cast members split into teams on the first day. These teams were formed on "first impressions," as described to Us Weekly by host Julie Chen-Moonves. Prior to the season, houseguest Derek Xiao had a strategy based on friendship and logic. "Build relationships with everyone in the house and slowly turn friendships into alliances," he told CBS. Keep reading to find out more about Derek.
Derek Xiao's unique start up idea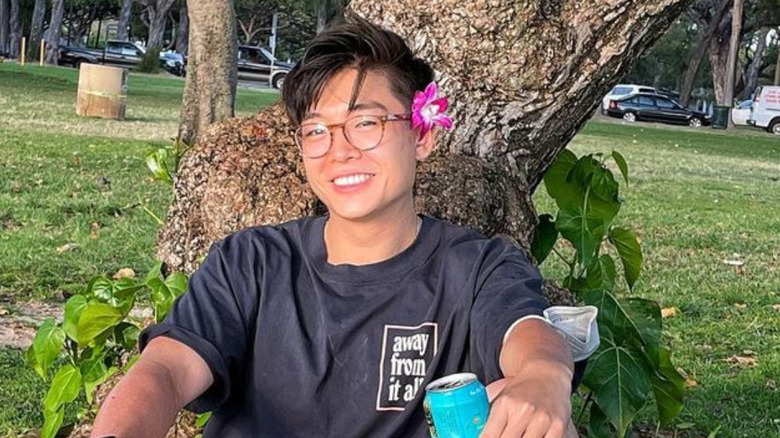 Derek Xiao lives in New York, but is originally from Baltimore, and went to school at the University of Maryland where he graduated with a Bachelor's Degree in 2019, per LinkedIn. The "Big Brother" contestant values time with his friends, as he mentioned to CBS that being apart from "friends and family for the whole summer" would be the most difficult part of being in the house. This is also evidenced in his Instagram which is littered with photos of travel and fun times with friends. 
Previously, Derek was a software engineer intern, but he pivoted careers and launched a meal prep service called Remy. "I started a company that ships meal kits by food influencers across the U.S.," he told CBS. According to Remy's Instagram page, the meals are made to be prepared in less than 15 minutes. Derek developed a fondness for cooking at a young age. "My mom only cooked Chinese food growing up, so I started learning how to cook so I could make random food that I craved," he said.
Early on in the "Big Brother" household, something else started cooking (more figuratively) between Derek and fellow houseguest Hannah Chaddha. Fans who watch the show's uncut live feed noticed the two had spent a lot of time together. "I do have a crush on Derek X, I must admit. He knows it too," Hannah revealed (via Twitter). We'll see if it's a full-on "showmance!"
Source: Read Full Article