The shocking events in the Yellowstone season 3 finale left the fate of three main characters hanging in the balance. Initially, fans were worried that Beth Dutton (Kelly Reilly) and Kayce Dutton (Luke Grimes) were being written off the show.
But thanks to a new interview, their fears have switched to the possibility that John Dutton (Kevin Costner) didn't make it out of season 3 alive.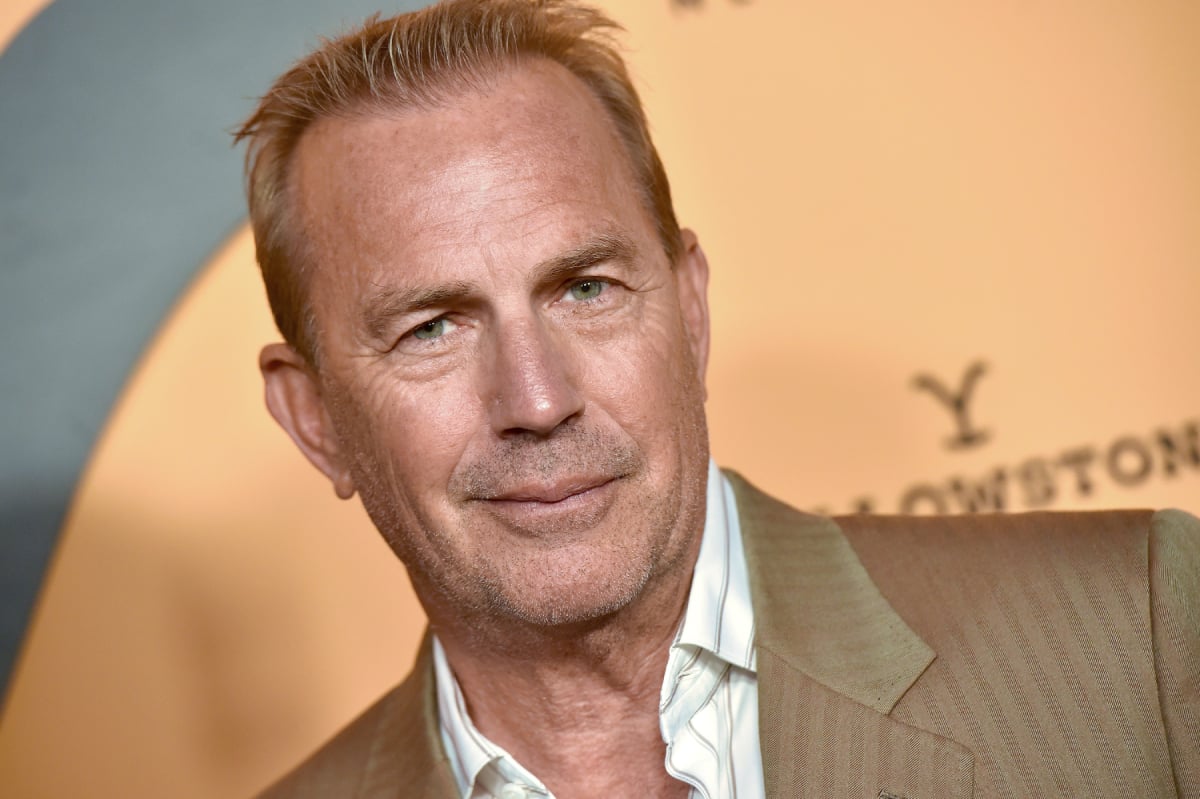 The final moments of 'Yellowstone' season 3 left so many questions
In the final moments of the Yellowstone season 3 finale, three main characters were under attack. After a season-long battle between the Duttons and Roarke's (Josh Holloway) Market Equities over the Dutton land, Beth was the victim of a bomb exploding in her office.
At the same time, gunmen stormed Kayce's office. And, the Dutton patriarch was on the side of the road helping someone when he got shot.
The episode closed with a massive cliffhanger, leaving fans asking multiple questions without getting any answers. Since the episode aired in August 2020, the fan speculation has been rampant online.
It doesn't seem likely that all three characters won't survive. But will they move forward in season 4 with one or two less Duttons? It seemed like John's kids were in the most danger in the final scene.
Kayce's only course of action was to take cover under his desk while being ambushed. And Beth was just a few feet away from the bomb that went off when her assistant opened a package.
John appeared to be the one with the best chance of surviving the finale. The final shot of the episode was him slumped down and taking out his phone. But his survival isn't a sure thing, either.
Kevin Costner sparks speculation that he's leaving the series
During a recent interview with Good Day New York, Costner was talking about his new movie Let Him Go when the interviewer asked if he was returning for season 4 of Yellowstone.
Costner played coy and replied, "I can't say. There's an ending that you're gonna see, hopefully it's a powerful one for you."
The Oscar winner went on to say that he likes to "make things and be a part of things that have a dramatic arc to them." He also advised Yellowstone fans to "just try to enjoy it right up to the end if you can."
That statement sent fans into a frenzy. Immediately, the internet went crazy with speculation that Costner is leaving Yellowstone. In the weeks leading up to that interview, rumors were swirling that Costner wasn't happy about uprooting his family so he could shoot season 4 in a production bubble in Montana.
It's true that shooting season 4 has been very different due to COVID safety protocols. But, Costner's rep confirmed to Gossip Cop that the actor is "very proud of Yellowstone" and there's no truth to the rumor that Costner was unhappy about the production changes.
Fans shouldn't be too worried about Costner leaving 'Yellowstone'
Despite his comments about a powerful ending, there is no evidence to support the claim that Costner is leaving Yellowstone. While the fate of John Dutton is in question, Costner confirmed in the middle of season 3 that he was ready for season 4.
And in October, the actor shared a pic on Instagram that confirmed he was on set and filming new episodes. Costner also mentioned in an interview that he was going to be away from his family for long periods of time because he wasn't able to leave the production bubble.
"It puts me away from home. I go home every moment I can," he said. "But this year, we're filming exclusively in Montana, which makes going home almost impossible."
Another clue that both John and Kayce will make it to season 4 is a comment that Grimes made to Monsters and Critics in December.
Grimes said, "Obviously, Kayce and John have a strained relationship when you first meet them. And as the series unfolds, you figure out more and more why that is. I think in the last couple of seasons, and even into the upcoming Season 4, there's always a pattern of them mending that, seeing eye-to-eye, and figuring each other out."
Season 4 of Yellowstone is expected to premiere in the summer of 2021 on the Paramount Movie Network.
Source: Read Full Article