When Catriona Wilson opened the mail and received her new Qantas Club membership card, it included an unexpected – and welcome – detail.
In the section where the expiry date was listed, next to the join date of January 2002 and below the famous flying kangaroo logo, the word "lifetime" was clearly printed in silver capital letters.
Catriona Wilson's Qantas Club membership showing the lifetime expiry. Qantas took two years to say it was a mistake.
As a loyal customer, Catriona figured she had been given some kind of reward by the airline.
Her husband, James, said he called Qantas soon after the card arrived in December 2018 and was told it was the result of a lucky draw.
He didn't receive a lifetime membership but was happy for his wife.
The couple believed receiving the lifetime card meant they would no longer have to pay annual fees for membership, which cost hundreds of dollars each year.
"I thought 'This is great, very exciting', it's one of those things – you don't win raffles or prizes," the Mansfield woman said.
"For something like that to come in the mail is pretty exciting."
It would later turn out that the lifetime membership had been issued in error. But for several years, Catriona said she was able to access the Qantas Club without any problems.
That changed in May 2021, when Catriona was not allowed into the lounge at Melbourne Airport while travelling to South Australia to visit her sick father because her membership had lapsed.
While trying to explain the situation, Catriona said she became upset and distressed. Staff allowed her into club with a guest pass but she did not know why her lifetime membership wasn't working.
"It was very embarrassing," said Catriona.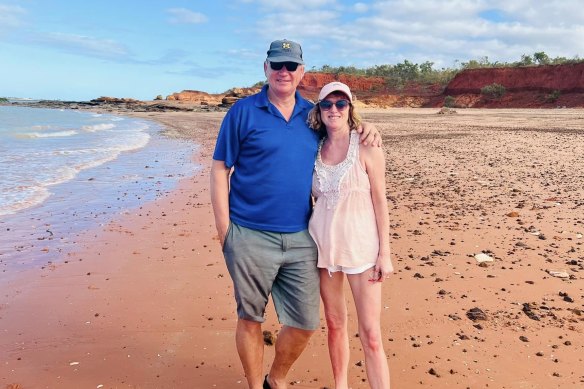 James and Catriona Wilson, from Mansfield, took on Qantas after they were sent a lifetime membership card to the Qantas Club.
When they tried to contact Qantas to have the system updated to reflect their status, the Wilsons said they heard nothing.
It wasn't until they lodged a complaint with the Airline Customer Advocate ombudsman that Qantas informed them that the lifetime membership was "not something that they have in place".
A customer service representative said that there were no records of any promotions for lifetime membership when the card was issued.
"They just kept saying 'We don't do this'," said James.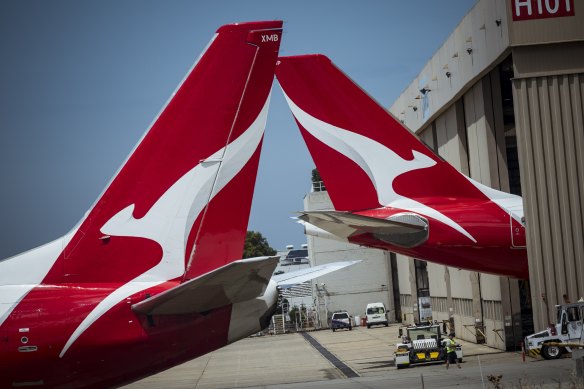 Qantas won the case.Credit:Chris Hopkins
Rather than restoring the lifetime membership, the Wilsons were offered the chance to rejoin the Qantas Club at a 20 per cent discount with the joining fee waived.
Believing the offer wasn't very fair, James asked for a two-year membership for his wife at no cost. When that wasn't accepted, they took their case to the Victorian Civil and Administrative Tribunal.
They sought for the lifetime membership to be honoured, or alternatively the equivalent value in frequent flyer points. The market value was estimated to be $9975.
At the VCAT hearing, a representative for Qantas said that lifetime membership to the Qantas Club had not been available for purchase since 2007. They were unable to say how the Wilsons were sent a lifetime card or whether it was a one-off event.
James and Catriona Wilson.
On the day of the hearing, James said Qantas offered his wife a four-year membership and some frequent flyer points.
"They wanted a confidentiality agreement to say we wouldn't say anything about it," he said.
"By that stage we were in so deep that it was double or nothing. We decided we were in boots and all. It was all about the principle and abominable customer service."
The Wilsons thought the hearing went well, however VCAT member Susan Burdon-Smith sided with Qantas. She said that Catriona had paid for a Qantas partner membership and had not expected to receive a lifetime card.
"This is not a situation where the respondent offered a benefit or service and failed to supply it. It was a windfall," she wrote.
"As such the applicable law is that which applies to a benefit obtained in error or through a mistake. The mistake vitiates any intention on the part of Qantas to give the benefit to the applicant."
The Wilsons believe the matter was handled poorly by Qantas, which was compounded by a request to cut up the card and send a photo to the customer service team after the case was dismissed.
They ignored the request and sent the card back to Qantas CEO Alan Joyce, telling him that their family intended to fly with another carrier.
They didn't hear anything back.
"They are an arrogant airline to deal with," said James.
Catriona said the case wouldn't go any further.
"We're not the sort of people who normally take people to court," she said.
James added: "It's really only when we believe that we were completely wronged."
Qantas was contacted for comment, but the airline did not say how the mistake happened or whether any other customers were affected.
The spokesperson highlighted that the case was dismissed.
The Morning Edition newsletter is our guide to the day's most important and interesting stories, analysis and insights. Sign up here.
Most Viewed in National
From our partners
Source: Read Full Article