Some of the nation's biggest companies are backing a push to substantially increase regional Australia's population over the coming decade.
The Commonwealth and National Australia banks, Woolworths and Australia Post are among the businesses supporting the Regional Australia Institute's target of 11 million people living outside capital cities by 2032.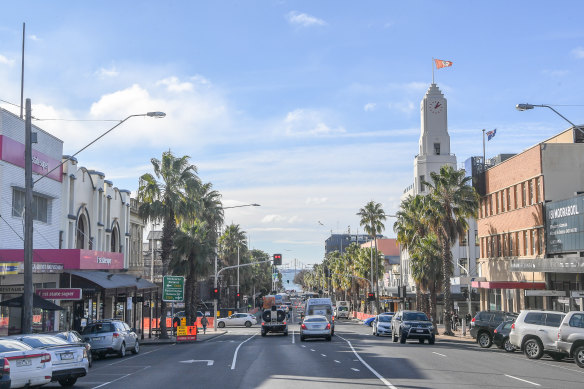 Geelong has absorbed much of the flow of residents outside of Melbourne. Credit:Justin McManus
The population outside Australia's major cities is projected to grow from 9.5 million people in 2021 to 10.5 million in a decade.
The Regional Australia Institute is calling for a population increase of 500,000 above those projections, which it argues would deliver $13.8 billion in economic benefits to the nation by 2032.
But the institute has outlined key barriers that must be overcome, including healthcare and childcare worker shortages as well as lower rates of high school completion and tertiary education.
A shortage of housing in many regional communities is also limiting migration potential and preventing some industries from recruiting workers. The institute wants rental vacancy rates lifted to above 3 per cent while ensuring annual building approvals keep pace with population growth, as part of its goal to have 11 million people living "prosperously" in the regions.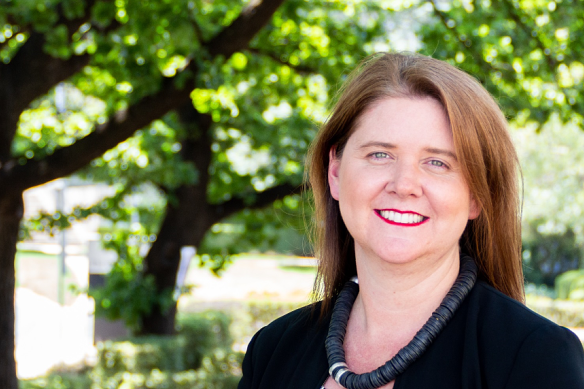 Regional Australia Institute chief Liz Ritchie wants to significantly increase the population outside of the capital cities in the coming decade.
The COVID-19 pandemic has prompted some migration from capital cities to regional communities, but the institute warned Australia's historic trend towards urbanisation was holding back the economy.
The institute confirmed Australia Post had committed to supporting regional and rural communities with disaster preparedness and would work with relief agencies, including the Australian Red Cross.
When asked if they would consider moving more of their workforce to regional areas, neither the Commonwealth Bank nor the National Australia Bank (NAB) were willing to commit to such a move.
NAB said it was investing in branches in regional locations such as Mildura, Sale, Rockhampton, Benalla and Albury while Commonwealth Bank said it would help farmers to invest in environmental improvements through a green loan scheme.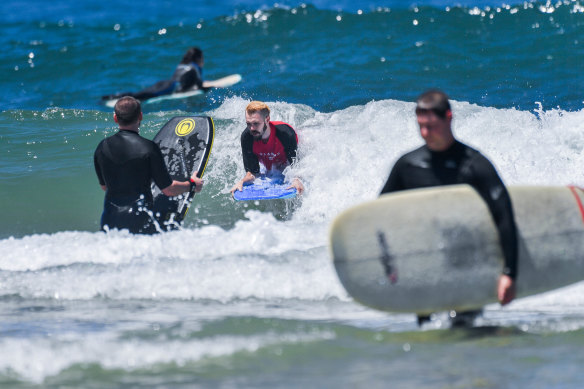 Many Melburnians have made sea changes to places like Torquay.Credit:Joe Armao
Last year, The Age reported that Australian banks shut or earmarked the closure of almost 300 branches after the pandemic accelerated the move to online banking.
Woolworths also endorsed the population goal and confirmed it would strengthen its partnerships with organisations that provided critical response and recovery services to communities in natural disasters.
Institute chief executive Liz Ritchie said the institute's population goal was created together with major Australian businesses and local governments.
She said just under two-thirds of Australia's population was living in capital cities. And Sydney and Melbourne were hurtling towards "megacity status", with more than 10 million people predicted to live in each city by the middle of this century.
"Our research tells us that a megacity future isn't the right outcome for Australia. We know as a nation we will be happier, more sustainable and more productive if we alter the path we are on."
Writing in the introduction of the institute's report, Infrastructure and Regional Development Minister Catherine King said delivering on regional Australia's potential required many "actors and agents" across sectors and levels of government.
"We must also understand the priorities for people living and working in the regions," she said. "Empowering regions to have their voices heard, and their solutions tailored for local need is critical."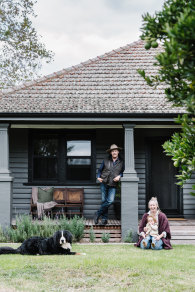 Angus and Bec Macdougall with their daughter, Emme, on their farm.
Shadow minister for regional development Bridget McKenzie said 50 per cent of Australia's population growth should happen in the regions.
"Many regional centres do have ambitions and plans to grow," she said. "It is the government's role to ensure that vision is supported by appropriate levels of publicly funded infrastructure."
Bec Macdougall moved from Prahran in Melbourne's south to Molyullah in north-east Victoria with her husband, Angus, four years ago. They run a cattle farm, coffee business and luxury farmhouse accommodation.
"I love it," she said. "Being a city girl, it surprised me how much I enjoyed it."
Macdougall said her daughter Emme loved the outdoors lifestyle and finding childcare was relatively easy.
"She's [Emme] got chickens, a massive backyard, fresh produce. She's growing up with space."
The Morning Edition newsletter is our guide to the day's most important and interesting stories, analysis and insights. Sign up here.
Most Viewed in National
From our partners
Source: Read Full Article