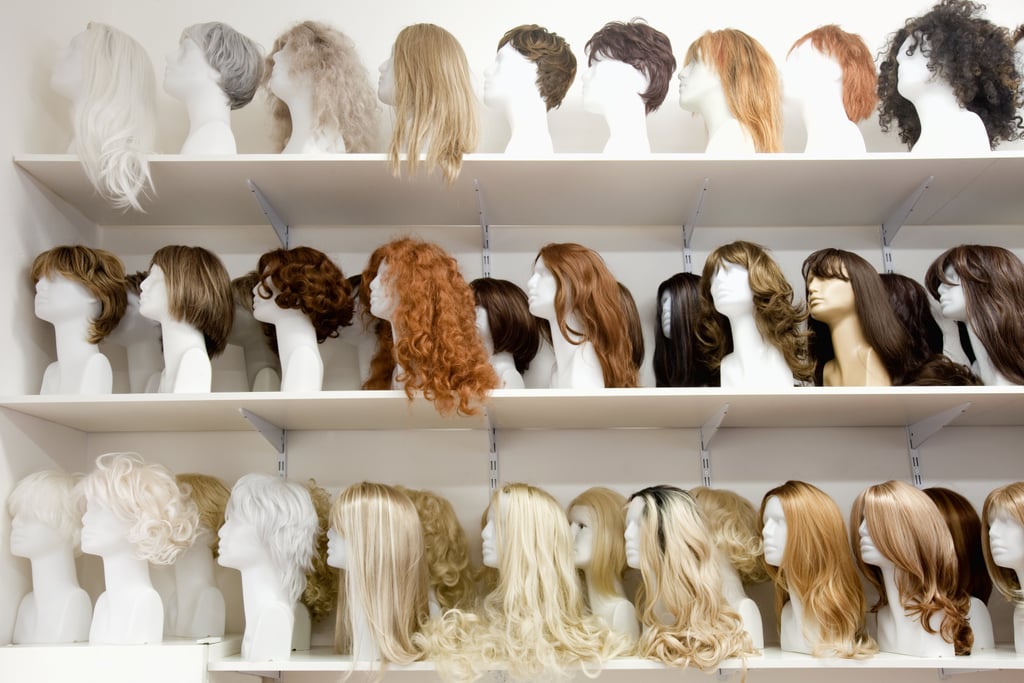 A Beginner's Guide to Buying Wigs and Wearing Weaves

Wigs and weaves help change up your look without the commitment of bleach, hair dye, or a new haircut.
For a longer-lasting look, weaves are the go-to, whereas hair wigs can be easily removed and put back on.
Read ahead for everything you need to know as a beginner in wigs, hair weaves, and other hair-related beauty accessories.
The beauty of wigs and weaves is that they allow you to completely change your look — offering nearly unlimited options in the realm of colorful and unique hairstyles — without the pressure of having to commit to said looks for longer than you'd like to. Hair chameleons like Megan Thee Stallion, Lizzo, and pretty much all of the Kardashian-Jenners know all too well that wigs give you the option to rock a bold blond pixie cut one day and waist-length waves the next. Weaves, on the other hand, tend to be more of a commitment since they're sewn into the hair in most cases.
Whatever your preference, if you are thinking about wearing a wig or weave for the first time but have no idea where to start, we're here to help. Ahead, you'll find our comprehensive guide on what you should know about wigs (be it cheap wigs, wigs from human hair, or synthetic wigs) and weaves (such as human hair weave). From the things to keep in mind when purchasing wigs to the different types of weaves you can get done, you'll walk away from this guide ready to rock a new hairstyle.
Source: Read Full Article