Over the past few months, textured nails have been having a moment. Celebrities have been seen with everything from 3D seashell designs to water-droplet manicures, and the looks keep getting bolder. The latest, however, made us do a double take: vagina nails.
The trend started gaining traction when Christina Aguilera was seen with the manicure on a recent episode of the podcast "Call Her Daddy." Shortly after, searches for "Christina Aguilera vulva nails" catapulted, and shortly after that, I booked my next nail appointment.
In all honesty, I'm a neutrals girl through and through. I'm a minimalist when it comes to my wardrobe, my skin-care routine, and even my hair. When it comes to manicure trends, I typically opt for simpler looks (like "rich girl" nails, for example) but every so often I feel inspired to try something new. When I saw all of the vulva nail inspiration photos, my interest was piqued.
There were so many iterations of the style, from 3D vagina nails that looked almost too real, to abstract designs that closely resembled geodes. I thought they all looked fun and a little flashy, but still like a work of art. Plus, I recently entered my "single girl era," and at the very least, I thought showing off my vagina nails at the bar over the weekend would be a great conversation starter. So, to achieve the look I wanted, I worked with nail artist Lori Banks, who ended up blessing me with the vagina nails of my dreams.
When Banks and I got together, my nails already had a chocolate milk base coat on them that I was obsessed with, and I thought it would make a good backdrop for my "hoo-ha" imagery, so we decided to stick with that. From there, Banks and I went over what colors we wanted to create the nail art with. I showed her a few different inspiration photos, and together we decided we wanted to use a neutral palette, so we ended up going with shades that closely resembled an actual vulva. (There would be no mistaking this nail art for anything other than what it was.)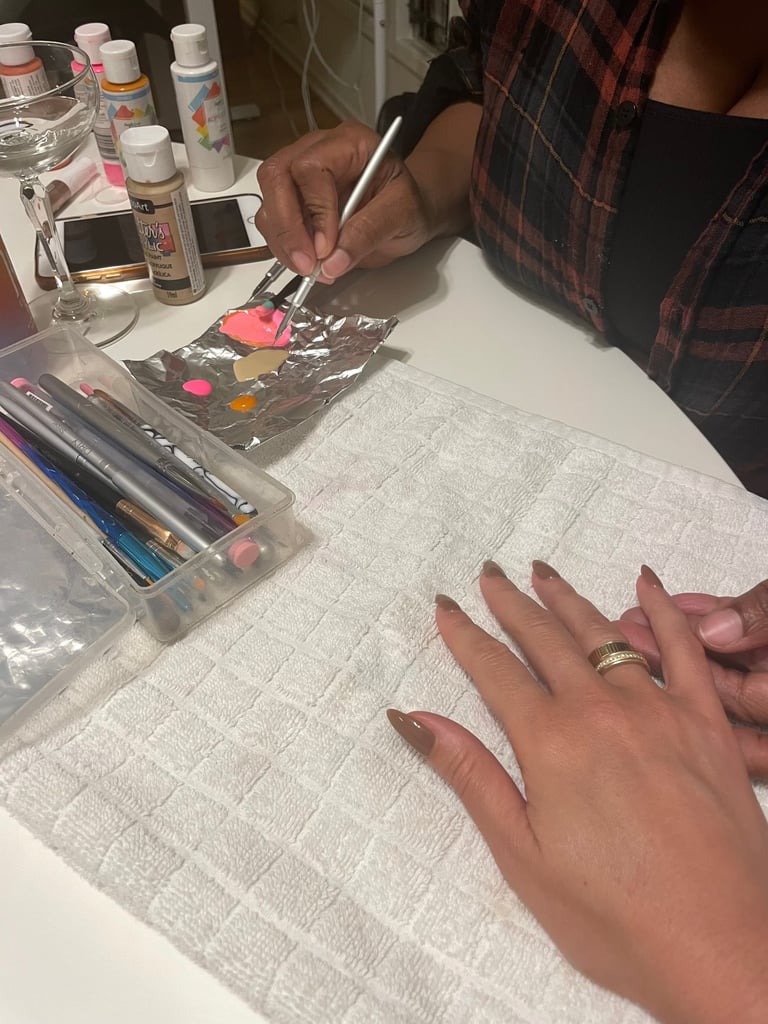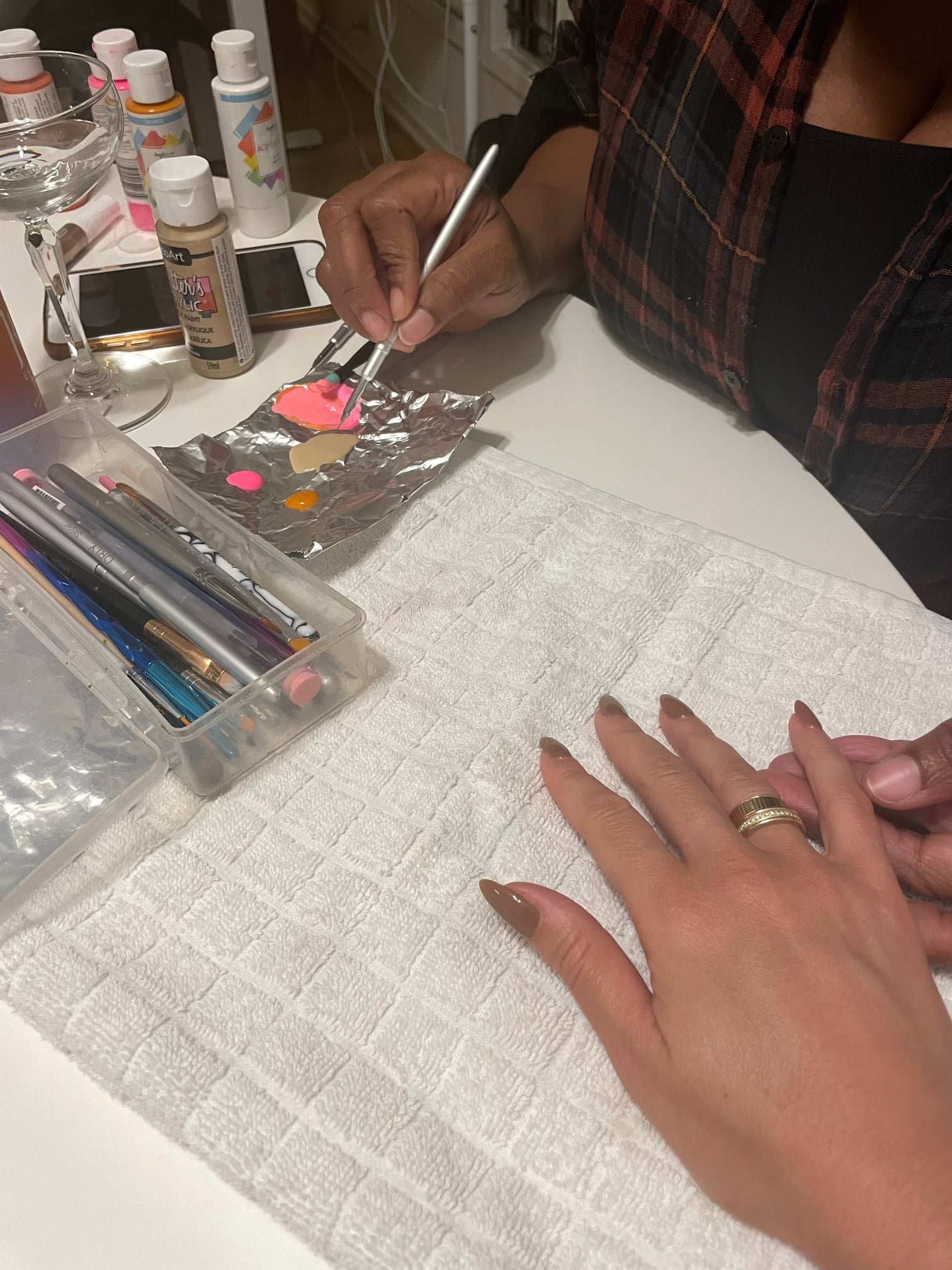 To start, Banks took an acrylic paint in a beige color and then took the Orly Short Detailer Brush ($14) and drew the initial outline (which was shaped similar to a marquise diamond) on each finger. Next, she mixed a pink and a white color to get a soft pink hue, went in with the Orly Long Detailer Brush ($14), and filled in the beige outline.
To give the nail art an almost 3D look, Banks used the Orly Moonchild ($11) polish, which is a shimmery golden hue. "Anything that has shimmer in it can add depth," Banks says. To finish things off, she added in a new spots of orange and a few lines of white. Lastly, she used the Orly Glosser High Shine Top Coat ($7) to seal everything and give it a shiny, wet look.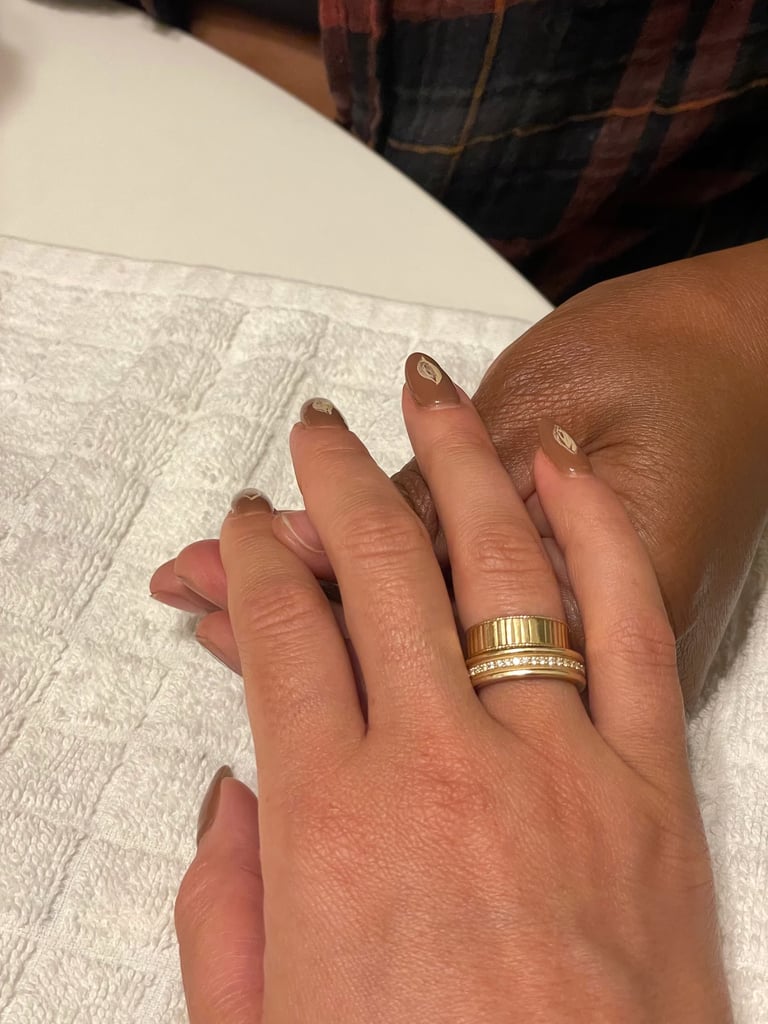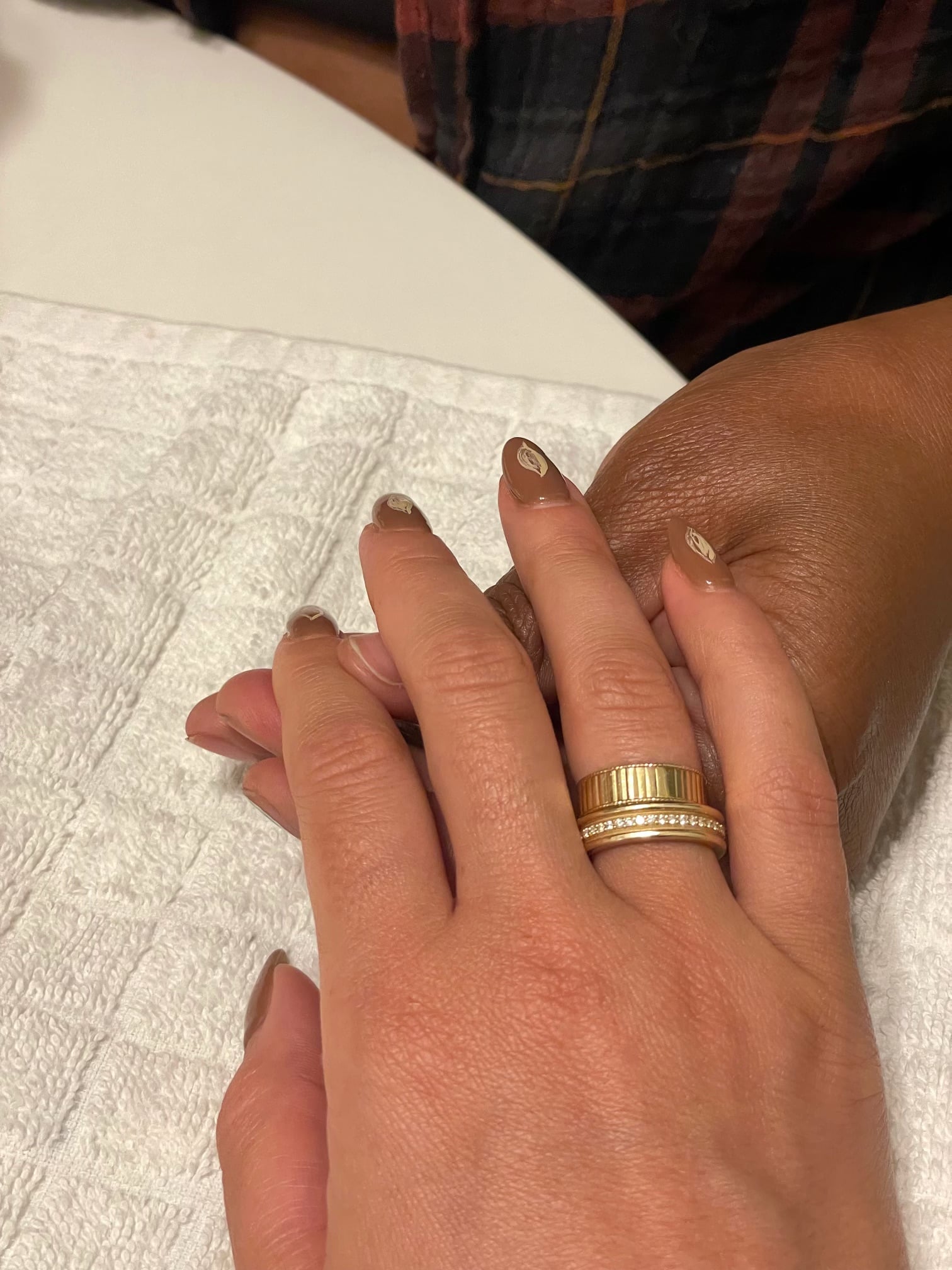 The final result was genuinely a work of art. Each of my nails had a carefully crafted, abstract (but still realistic) vulva on them, and they looked so terrific I couldn't stop staring. The only thing left to do now is take these babies out for a spin.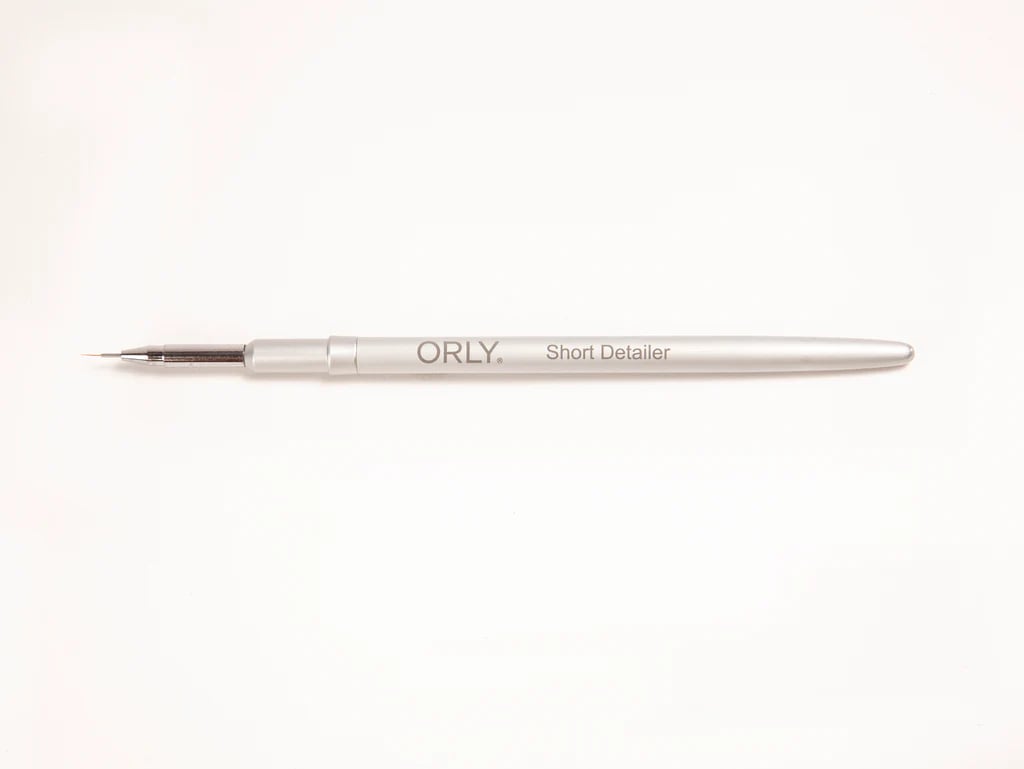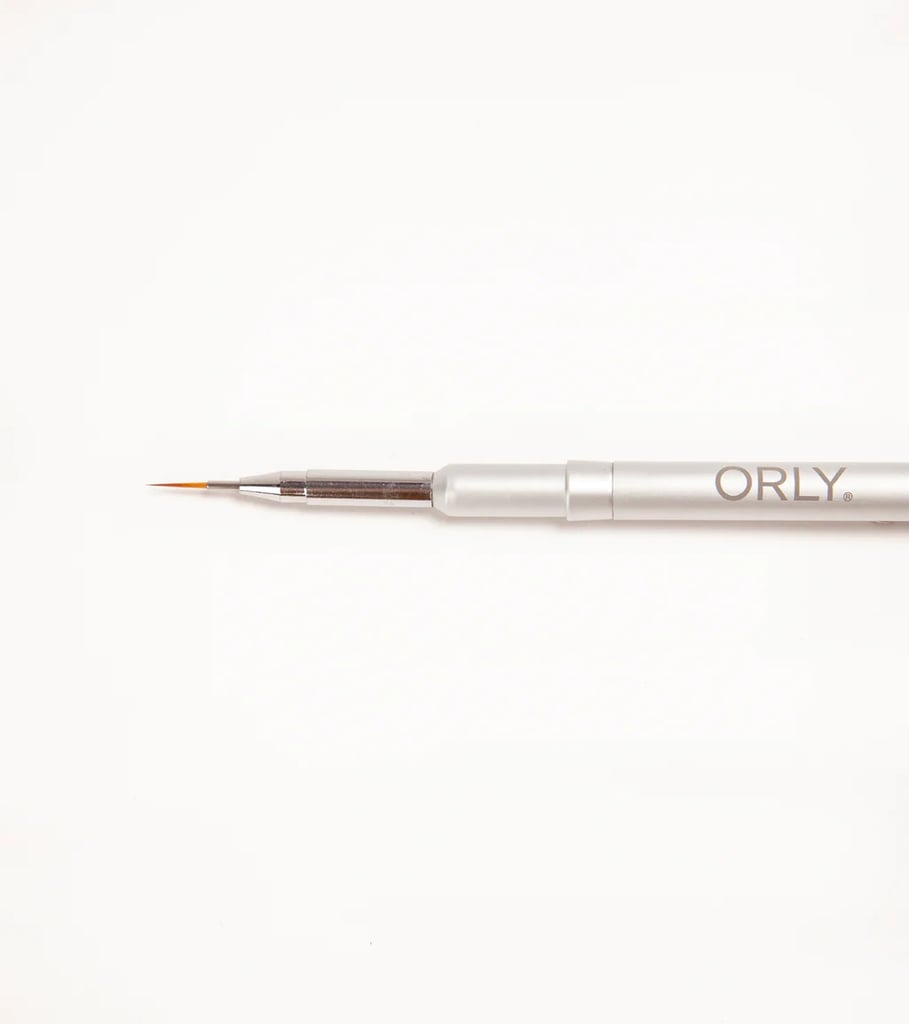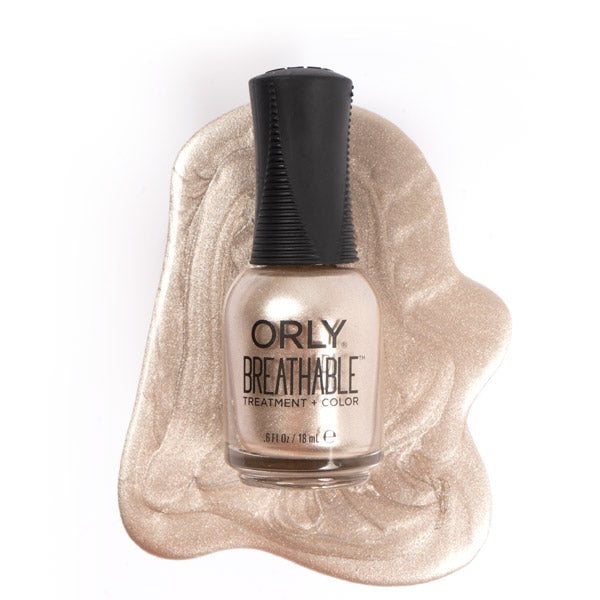 Source: Read Full Article