https://www.instagram.com/p/Cp–T81SNYT/
Meghan Trainor is pregnant with her second child. Her son Riley is two years old. She's written a book on motherhood called, Dear Future Mama: A TMI Guide to Pregnancy, Birth, and Motherhood from Your Bestie, which puts herself as an authority of sorts as a new mom for others, even if the premise is that she wrote the book because she was caught so unaware of all these things. I bring all this up because when someone puts themselves up as an authority, words matter. Meghan recently came under fire for telling everyone that she let her husband Daryl Sabara completely shave her prior to a potential second C-Section so she'd look good. Shaving prior is not recommended by the medical community, let your doctor do it.
Meghan is apologizing again for careless words, this time for "misspeaking" about teachers. Was she though? I'll let you decide. Meghan has already said she plans to homeschool Riley and his three siblings she intends to have because she does not trust the US school system. Most of that fear is of school shootings. On her Workin On It with Meghan Trainor & Ryan Trainor podcast, she reiterated their intentions, only this time, she let her emotions get the better of her and set off about how awful American schools were. Their guest, Trisha Paytas, who named her daughter Malibu Barbie, brought up her concerns about bullies. But when she mentioned teachers, Meghan interrupted to say, "F*ck teachers." Four days and several angry comments later, Meghan issued an apology, claiming she, Daryl and Trisha had all been bullied by teachers, but that's actually not how she feels about them, she loves teachers and other pleasstopyellingatme PR stuff.
Meghan Trainor has apologized for her "careless" comments about teachers and her intentions to homeschool her children as a result.

"Teachers of TikTok and teachers of the world, I recently said 'F teachers' on the podcast and it's not how I feel," the pregnant "Mother" songstress, 29, said in a candid Sunday, April 23, TikTok video. "I was fired up because we were talking about how sending your kid to school here in America is so horrific."

Trainor — who shares son Riley, 2, with husband Daryl Sabara — and her brother Ryan Trainor had welcomed influencer Trisha Paytas to their joint "Workin' On It" podcast to chat about parenthood. Paytas, for her part, welcomed daughter Malibu with husband Moses Hacmon in September 2022.

"We're homeschooling our kids," the "All About that Bass" singer quipped during the Wednesday, April 19, episode. "Everyone on TikTok is like, 'This is what it's like having kids in America. I have a bulletproof backpack.' I was like, f—k all that."

Paytas, 34, agreed with the former Voice U.K. judge's remarks, adding that she also worried about potential bullies and teachers. "F—k teachers, dude," Meghan interrupted.

The Grammy winner has since claimed that both she and the Spy Kids star, 30, had been bullied by their former educators and that hearing Paytas' own story made her feel angry.

"I did not mean [to say that about] all teachers," Meghan said on Sunday. "I love teachers, I fight for teachers. I think they have the hardest job and they are the most underpaid. They are the most unappreciated when they literally raise all of us. I don't want to make excuses, I just want to [say] I am so sorry."

She continued: "I am so sorry to any teachers I made feel bad and I will remind myself that my words definitely could have a consequence and I will be more careful."

The Dear Future Mama author also thanked TikTok user @GalsGotMoxie for raising awareness about her unkind comments.

"I am sorry for being careless with my words. I LOVE teachers and I am here for you ❤️," Meghan captioned her TikTok video. "Let's work to make schools a better place together."
[From Us]
I'd like to take this moment to remind everyone that three of the four writers here were raised by teachers, none of whom bullied Meghan, Trisha or Daryl. I won't argue that school shootings are terrifying and active shooter drills are nothing our kids should be familiar with. But Meghan doesn't need to insult so much of the population to justify her choice to homeschool. Just make it and stand by it. As for this teacher thing, I'm at a loss for a response. While there are some bad teachers out there, the majority of them are doing a Yeoman's service under terrible conditions. Often, they sacrifice far more than they ask. I've known a lousy a teacher or two, but overall, there are so many more to whom I am entirely indebted for both me and my kids. This is just such a nasty comment on Meghan's part, and I don't care how fired up she was, it's coming from a place of truth to trip off her tongue like that. To further my point, it took her four days to apologize. If I insulted an entire profession, I would issue a statement as soon as I realized what I'd done. Her statement wasn't good enough to need four days to craft, this was damage control after enough people complained.
It's a shame too, because LAUSD teachers, her district, just had to strike for livable working conditions. They have to fight for everything they do for those kids in, again, the second largest school district in the country. Her timing and words are unfortunate. F*ck Meghan Trainor. Oh wait, sorry, I was just fired up. I don't feel that way all the time. Let's work to make Meghan say better stuff. I'm here for you ❤️.
https://www.instagram.com/p/CpekGmMrNbJ/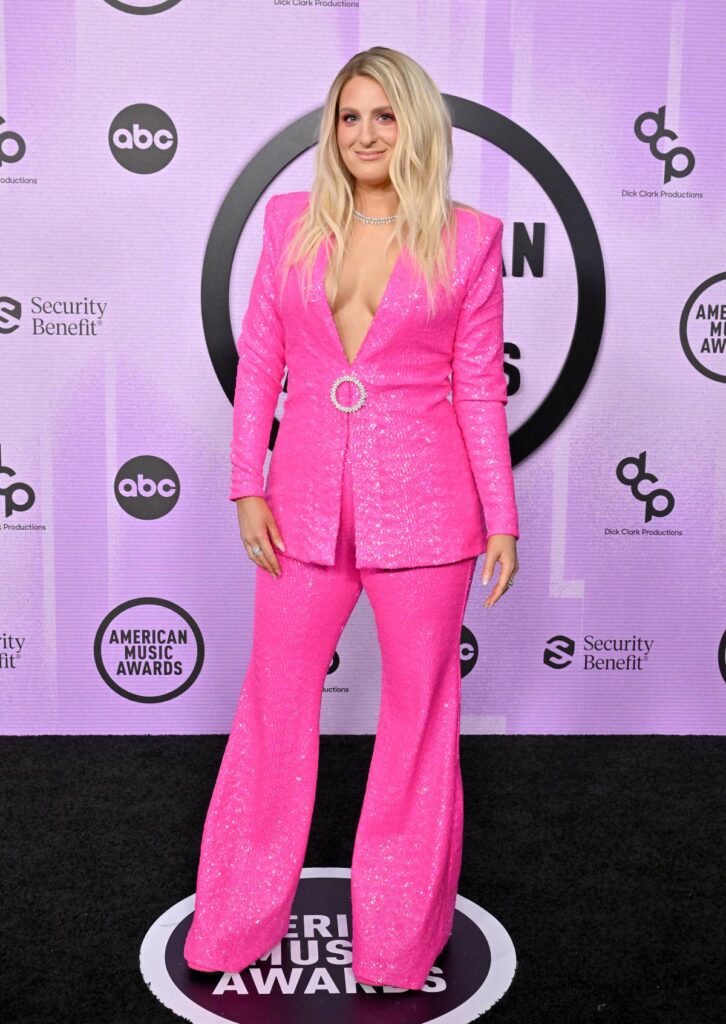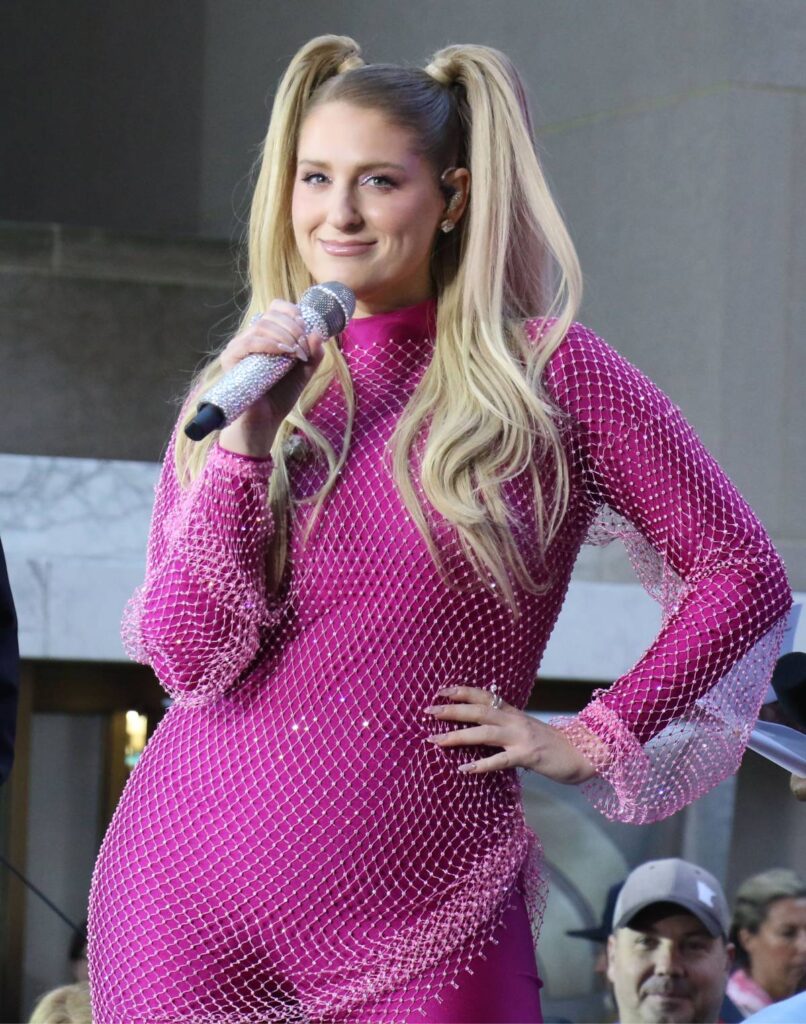 Photo credit: Instagram and Cover Images
Source: Read Full Article