Once recognized by People as one of the most beautiful women in the world, Beyoncé has, of course, had plenty of men vying for her affection. We've heard plenty of stories over the years about people who had once tried to date the Dangerously In Love singer — from legendary rappers to well-known singers. But did you know Nelly allegedly tried too?
Ahead, learn more about his efforts and who he's with now.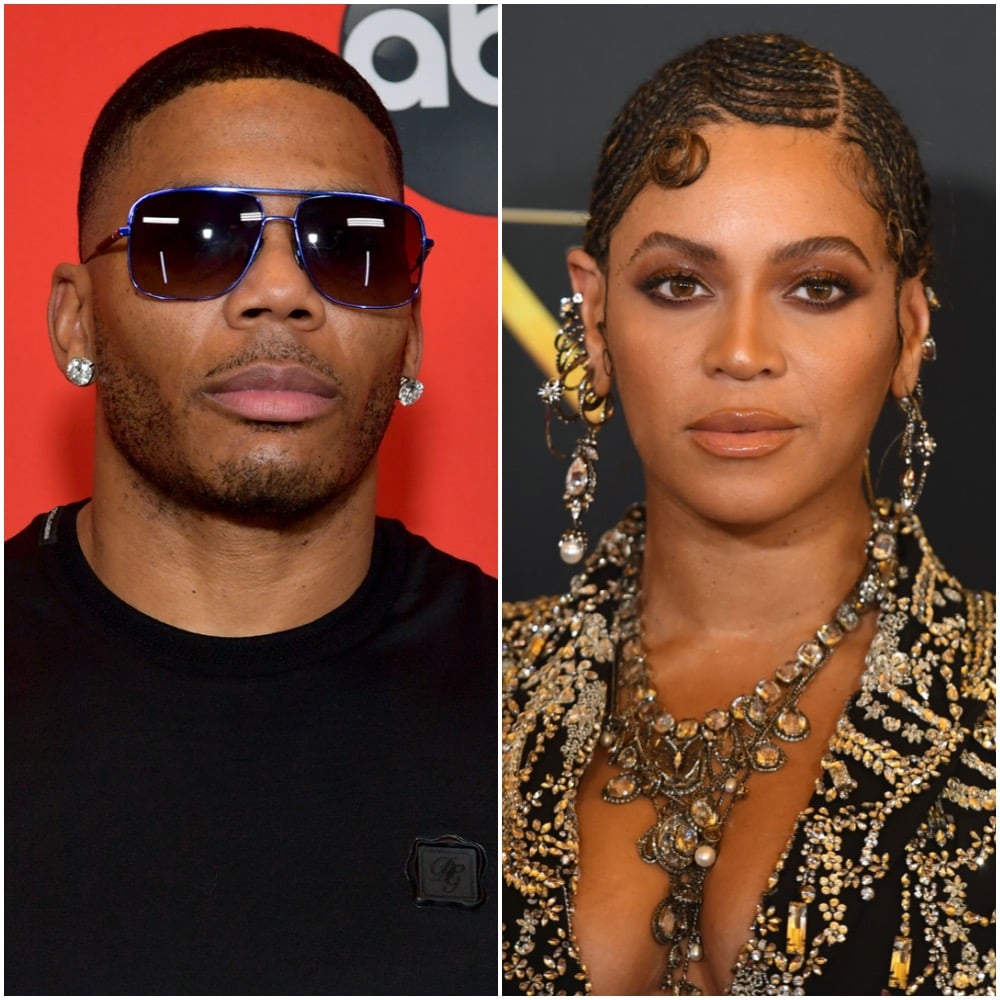 How Nelly met Beyoncé
Nelly appeared to meet Beyoncé in the early 2000s through the music industry. At the time, she was a part of Destiny's Child, and he was coasting off the success of his debut single "Country Grammar." In 2001, he even joined her group on tour along with other acts such as 3LW, Eve, and Jessica Simpson.
Speaking to MTV News about the tour, Nelly reportedly said he was excited about being on the road with so many "bad ladies." He also allegedly expressed interest in dating one of them, saying with a smile, "If it's on and poppin', then it's on and poppin'."
Nelly reportedly set his eyes on Beyoncé
The Atlanta Black Star reports that as time went on, Nelly allegedly "revealed his interest in the R&B diva on several occasions in the media."
One time, he reportedly surprised Beyoncé on TRL with a meal from Popeyes — a restaurant she once told Oprah Winfrey that she "really loves."
On another occasion, he got flirty with the "Baby Boy" singer at an award show. The two were on stage when Beyoncé mentioned all the ladies "saying his name," to which he amorously told her, "I hope you can say it."
But unfortunately for him, a relationship never seemed to materialize. Eventually, Beyoncé started dating Jay-Z while he moved on to Ashanti, whom he dated for nearly a decade before their 2012 split.
Who are Nelly and Beyoncé dating now?
As many people know, Beyoncé remains with Jay-Z, whom she married in 2008 after a six-year relationship. She and her "Bonnie & Clyde 03" collaborator are now parents to three children: 8-year-old Blue Ivy and 3-year-old twins Sir and Rumi.
For his part, Nelly has been dating model, actor, and social influencer Shantel Jackson. The two have been together since 2014 and, according to Nelly, are working towards marriage.
"I would not want my life to not have Shantel in it," he explained in a video for Dancing With the Stars, on which he competed in 2020. "We've been seeing each other for five or six years. Any time you can connect with somebody like that, it works out for the long run. She's sweet, beautiful, and the more we got to know each other, she's just as beautiful inside."
Source: Read Full Article