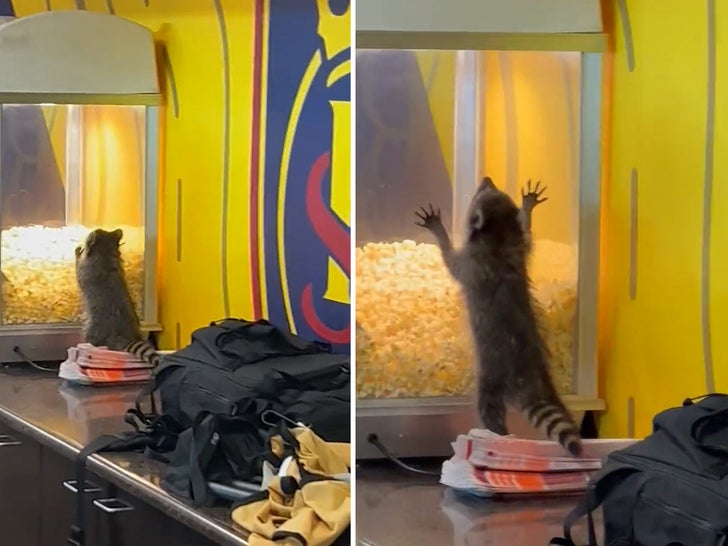 It may have been raining cats and dogs in Utah, but one furry creature literally fell from the sky at a recent Real Salt Lake MLS game … 'cause a raccoon came crashing down into the press box!!
The wild moment happened at the RSL vs. Club Leon match that was slated to go down on Thursday … and during a weather delay, a hole formed in the ceiling above the journalists.
All of a sudden, a trash panda dropped into the room outta nowhere … and the scene from inside was quite hectic.
A local reporter shared a clip from the madness — apparently, the critter was hungry … 'cause it made a mad dash for the popcorn machine as soon as it landed in the press box.
Eventually, the raccoon made its way to the concourse at America First Field … where it got held up on a second-floor overhang as stadium workers used a broom to try and catch it.
The raccoon crawled it's way up toward safety … but as it reached the top of the railing, the curious creature slipped and plummeted to the floor.
Fans chased after the raccoon on the ground level … with the procyonid showing off some shifty speed before it was eventually captured.
Folks on the scene say the raccoon was released at a nearby creek.
Real Salt Lake rescheduled its match against Mexican side Club Leon for Friday night … and who knows, maybe the raccoon will make an appearance as a live mascot!!
Source: Read Full Article