video
More people are moving away from California's 'crazy policies': Bruce Westerman
Rep. Bruce Westerman, R-Ark., weighs in on California becoming the first state in the nation to penalize oil companies for 'price gouging at the pump' on 'The Evening Edit.' 
To be happy living in California, the most populous U.S. state, residents need to make a minimum annual salary of $145,635, according to a new report. 
In research shared in March, GOBankingRates.com estimated how much money a person might need in every state to be happy or have "emotional well-being."
"Globally, we find that satiation occurs at $95,000 for life evaluation and $60,000 to $75,000 for emotional well-being," the university study's authors said.
GOBankingRates.com noted that researchers found the ideal income for life satisfaction in North America is $105,000, as reported by Inc.
CELEBRITY REAL ESTATE AGENT SAYS LA MARKET TAKING 'SLOW' TURN AS MANSION TAX GOES INTO EFFECT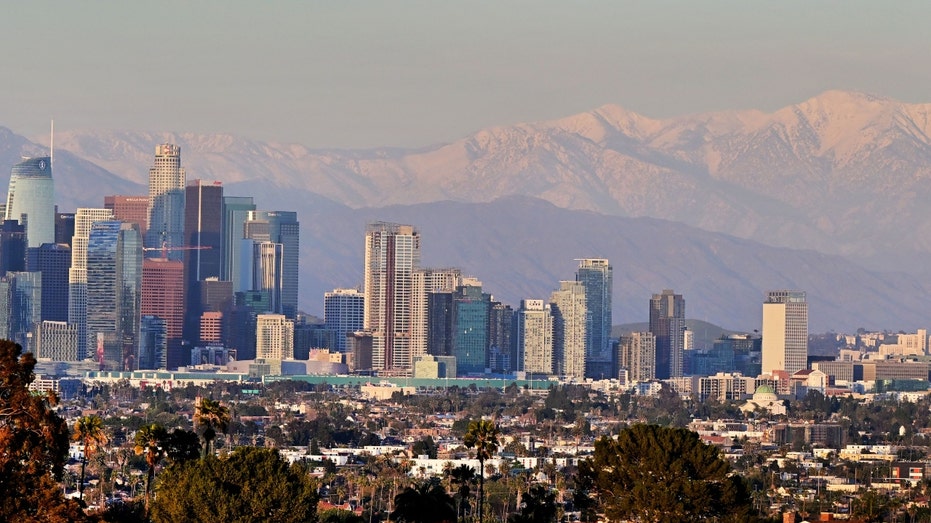 Snow-capped mountains are seen in the distance behind the downtown skyline on Mar. 2, 2023, in Los Angeles, Calif., where a new cold system brought hail and snow to unusually low elevations for the mountains in southern California. (Frederic J. Brown/AFP via Getty Images) / Getty Images)

To estimate how much money one might need, GOBankingRates factored in each state's cost-of-living index and used the $105,000 figure as the "benchmark." 

The states were ranked from least to most amount of money needed to be happy, with unemployment rates also factored in.

The study highlighted that "happiness" is subjective and that the cost to live comfortably can vary from person to person. 

California's high cost of living contributed to its estimate, as well as a high unemployment rate.

HAPPIEST COUNTRIES IN THE WORLD FOR 2023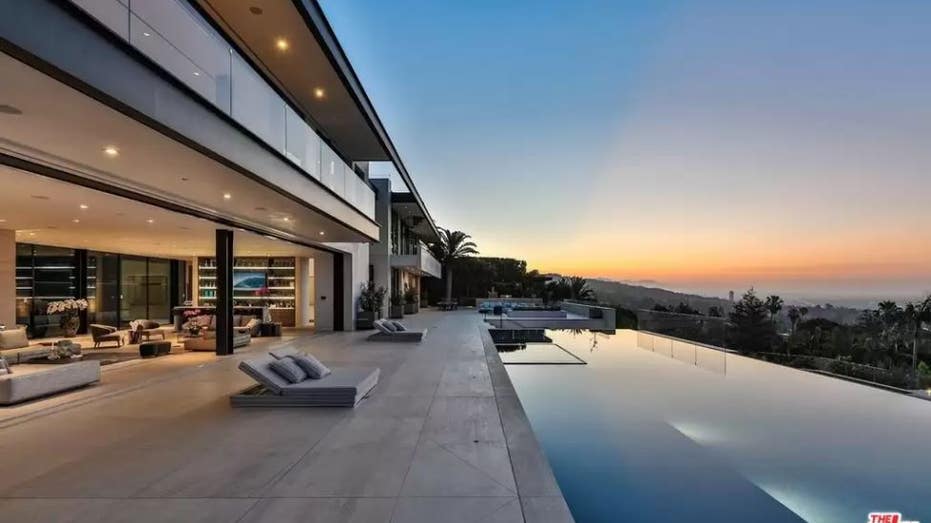 This Los Angeles home is listed for $99 million (The Beverly Hills Estates Inc.)

The $145,635 mark was slightly down from 2022, FOX 11 Los Angeles said, adding that the same report had previously said happiness in California would take $149,310 a year.

The Golden State was poised to overtake Germany as the world's fourth-largest economy at the end of last year.

"While critics often say California's best days are behind us, reality proves otherwise — our economic growth and job gains continue to fuel the nation's economy," Democratic Gov. Gavin Newsom said in a November statement. "California's values and entrepreneurial spirit have powered this ascent to becoming the fourth-biggest economy in the world, and we'll continue doubling down on industries of the future, like renewables and clean energy."

Only New York and Hawaii required higher salaries. 

In New York, the minimum salary necessary was $142,485 and Hawaii's was a staggering $195,300.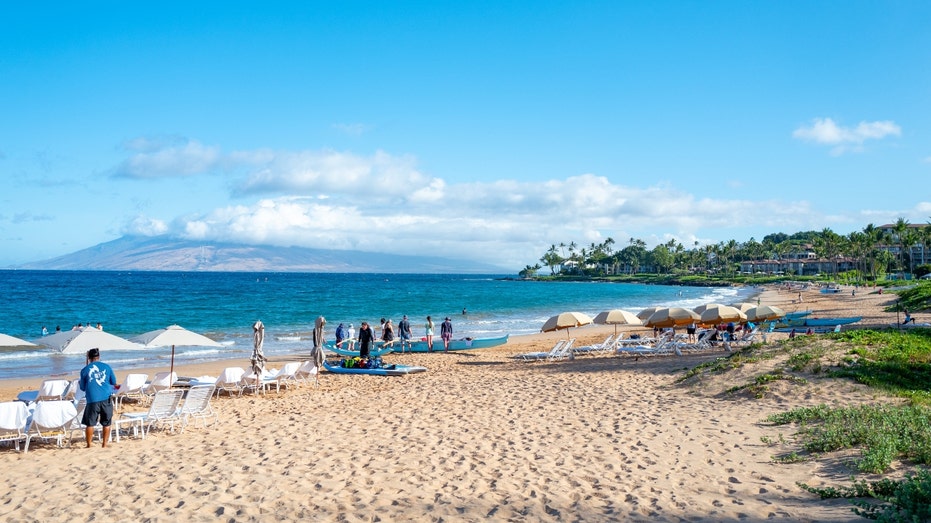 A stretch of Wailea Beach and the Pacific Ocean are visible in front of the Four Seasons Resort Maui at Wailea in Wailea, Hawaii, July 27, 2021.  (Gado/Getty Images / Getty Images)

HAWAII MULLS FEES FOR ECOTOURISM CRUSH

"The cost of living in Hawaii is just under double that of the rest of the country, making it especially costly to be happy there. You'll need to plan on earning almost $200,000 a year to reach that state of bliss in the Aloha State, though you can settle for emotional well-being, which doesn't seem hard to achieve here, at $111,600," the website said.

The states that were the lowest included Alabama ($91,455)., Kansas ($91,665), Mississippi ($88,725), and Oklahoma ($91,035).

CLICK HERE TO READ MORE ON FOX BUSINESS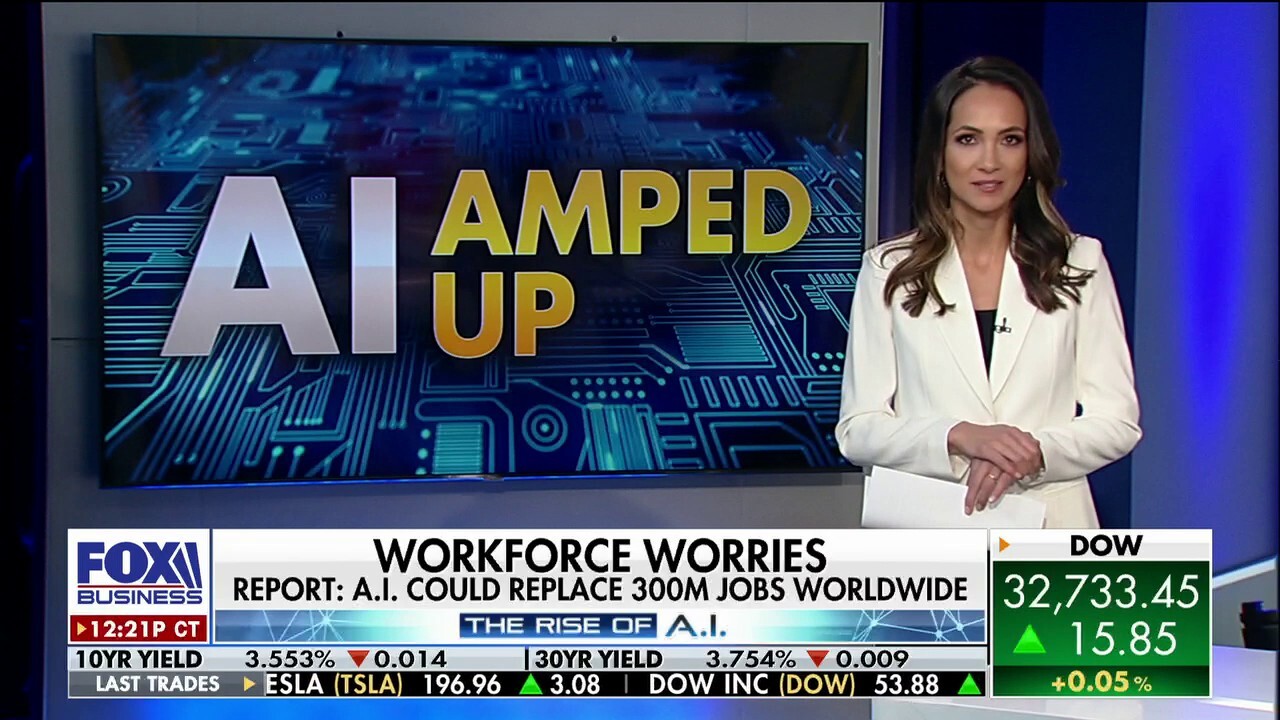 video
AI could replace 300M jobs worldwide: Goldman Sachs report
FOX Business' Lydia Hu reports on workforce worries growing as more office tasks can be performed through artificial intelligence and automation.

Source: Read Full Article