"RuPaul's Drag Race" keeps getting better and better, or shall we say, more and more sickening! The Season 13 premiere earned the title of the most-watched show ever on VH1, per Bustle. And that's saying something, considering how strenuous COVID-19 precautions can make filming. Dozens of reality shows, including "The Bachelor" and "Below Deck," had to make serious changes to their style to keep everyone safe. Some shows, like "Vanderpump Rules," meanwhile, had to go on a semi-permanent hiatus … it's hard to make a show about restaurants when restaurants aren't open, after all. But "Drag Race" continued to sashay and break records.
Safety was paramount to RuPaul before embarking on Season 13. "Competing safely and fiercely, our 13 queens proved that it takes more than a global pandemic to keep a good queen down," he said in a statement in 2020, per People. All that hard work paid off, and Season 13 was one of the best yet, with a deserving winner too (even if the season, no pun intended, dragged a bit with so many episodes).
Of course, the "Drag Race" industrial complex continues to churn. So, without further ado, here's everything we know about Season 14 of "RuPaul's Drag Race."
When will Season 14 premiere?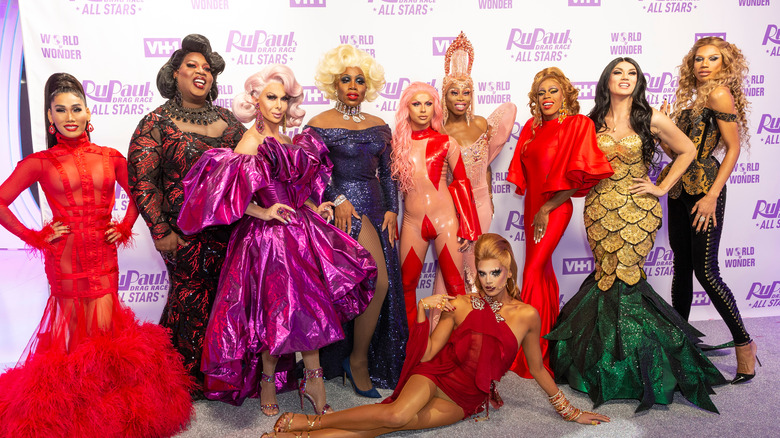 As mentioned above, the coronavirus pandemic forced "RuPaul's Drag Race" producers to make some changes. The queens had to quarantine, regularly test for the virus, and adhere to certain safety standards while filming, per Bustle. It wasn't easy, but they pulled through. Amazingly, the coronavirus didn't have any effect on the previously set schedule of the series.
So, if they were able to pull off Season 13 without a hitch, when can we expect to see a Season 14? Almost as soon as Season 13 ended in April, Season 14 began filming in May. Most seasons of "Drag Race" have premiered in the beginning of their respective years. That means that while the network is staying quiet about the exact release date, we can probably expect to see Season 14 sometime in early 2022.
Season 13 contestant Kahmora Hall pointed out that the fan base has only grown since the first season. "Because there's so many seasons, like, pumping out left and right, we thought people would get 'Drag Race' fatigue," she said, per Entertainment Tonight. "But no, we're getting such great response to it. It's validating too." Translation? Season 14 couldn't come soon enough.
Who's in the cast?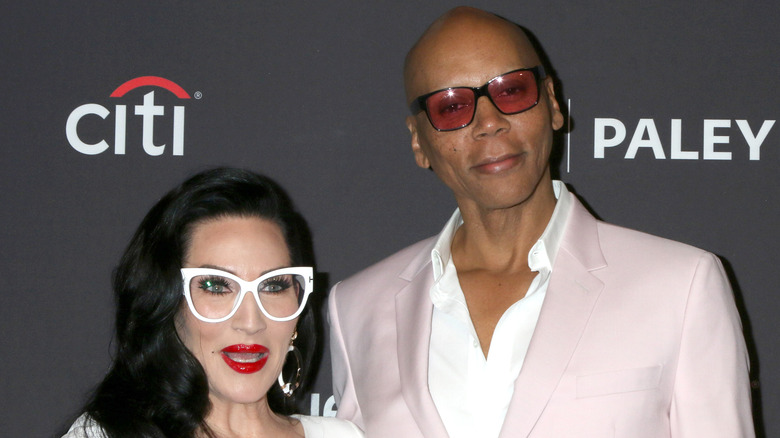 So, we have a vague premiere date for Season 14 of "Drag Race," but who can we expect to see in the cast? Let's dig into it.
Casting for Season 14 began in the fall of 2020 when RuPaul officially sent out the call for new queens. "Do you have what it takes to win the crown?" he said in a casting video. "This could be the beginning of the rest of your life." Traditionally, the cast is kept secret until right before the new season airs. The Season 13 cast wasn't officially announced until about a month before the premiere, per Bustle.
We might not know who will compete for the crown, but we can make some guesses about the judges. Obviously, we can expect to see RuPaul "back, back, back again" (it's his show, after all). In addition, it's a good bet that Michelle Visage, Ross Mathews, and Carson Kressley will return as judges as well. Other than that, we know we'll see a new slew of celebrity guest judges, but as for who exactly that will be, we'll just have to wait and see.
How to watch Season 14?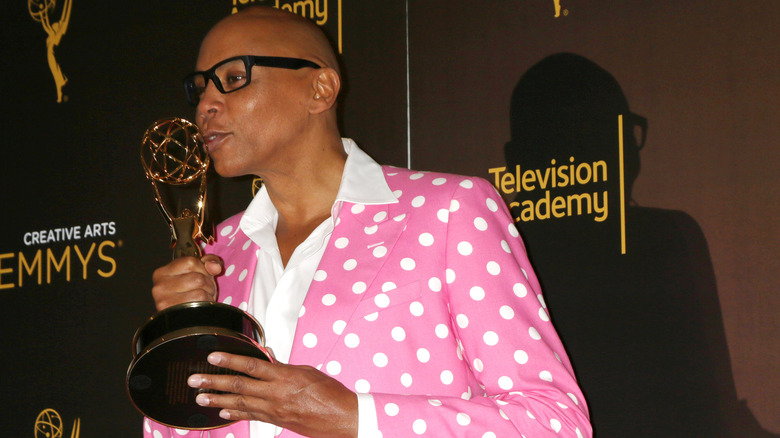 Now that we know a when (kind of) and a who (sort of), we can get to the most important question: how to watch Season 14 of "RuPaul's Drag Race?" 
"Drag Race" has previously aired on VH1, and Season 13 is still available to watch there. As are Seasons 10-12. That being said, all of the "All-Stars" seasons (even the controversial "All-Stars 1") and Seasons 1 to 11 can be found on "Drag Race's" new home, Paramount+. Since "RuPaul's Drag Race: All-Stars" Season 6 was the first to exclusively be found on Paramount+, it's safe to say that Season 14 will do a split landing there too. So if you haven't gotten your subscription elegananza secured yet, you probably should, as it's possible Season 14 may not even be on cable. Such is the case with "All Stars 6" as fans assuredly know. 
Don't know where to start with binge-watching "Drag Race"? We say start at, say, Season 4 and werk your way up from there. That way, you'll be prepared for all the drama to come in Season 14.
Source: Read Full Article