While Bravo has yet to officially renew "Summer House" for another season, it appears from cast members' Instagrams and fan sightings filming is already underway in the Hamptons. The reality show follows a group of young New Yorkers who escape their busy lives in the city during the summer to head to the Hamptons on the weekends to share a house.
Last season, the usual format of the show was altered due to the COVID-19 pandemic. Instead of filming their weekend hijinks before returning home for the workweek, the whole cast was forced to live together in self-quarantine 24/7 during the several weeks of filming. One of the show's stars, Kyle Cooke, explained to E! News, "It was dramatically different. First of all, it's the perfect pressure cooker scenario. We basically all arrived at the house and never left. There was no longer the Friday and Sunday commute [back to NYC]." He added, "We were all living there seven days a week and you can't run and hide from any awkwardness or any tension."
With most COVID-19 restrictions lifted in New York, it seems that the show could go back to its original format for Season 6. Yet it appears that Season 5's different atmosphere led to some leaving the show for good, which of course leaves room for some new faces to join the group. Fans will just have to wait and see what Season 6 has in store for them when it premieres. 
What is the release date of Season 6 of Summer House?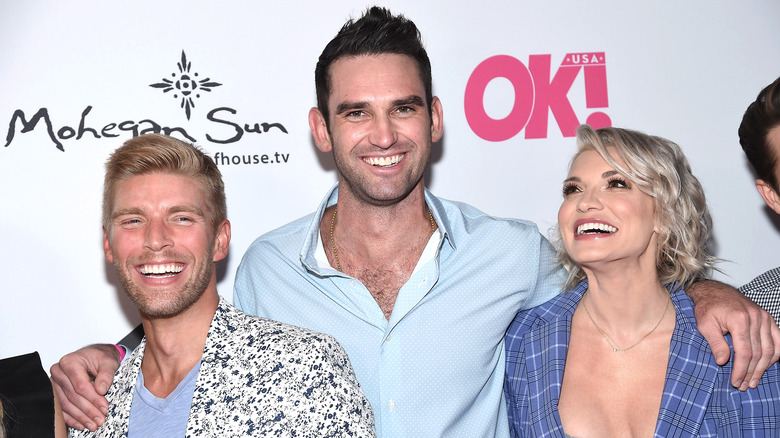 Bravo has yet to officially confirm that "Summer House" has been renewed for a sixth season. The reality show usually films during the summer from the last week of June until Labor Day weekend. However, the cast members themselves have seemingly confirmed that production is currently underway through their Instagram posts. Not only have series regulars Paige DeSorbo, Lindsay Hubbard, Danielle Olivera, and Ciara Miller all posted solo photos of themselves in the Hamptons this summer, but in late June, Lindsay even shared a photo of her, Danielle, and Carl Radke hanging out in Montauk. Carl also recently shared a photo of him and co-star Luke Gulbranson out at a Hamptons bar.
And if that's not enough confirmation that the show is coming back, in early July, gossip blogger Deuxmoi shared a photo on their Instagram Story of the cast filming at a local Hamptons restaurant, according to Screen Rant.
With that said, when can fans expect to watch all this action? If it's anything like past seasons, Season 6 of "Summer House" will air sometime in February of 2022. But if that's too far away, fans can watch its spin-off show, "Winter House," which features some of the show's regulars, along with some stars of Bravo's other hit "Southern Charm," this fall. A spin-off is definitely a good indication that "Summer House" is doing well enough for the network to deserve a renewal.
Who will be in the Summer House Season 6 cast?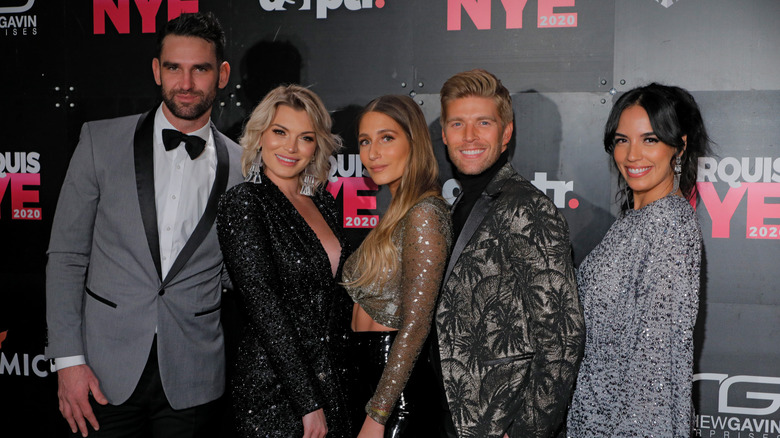 With a new season of "Summer House" comes some familiar faces and possibly some new ones. If Season 6 is anything like the reality show's latest season, then fans can expect to see Kyle Cooke, Lindsay Hubbard, Carl Radke, Amanda Batula, Danielle Olivera, Paige DeSorbo, Luke Gulbranson, and Ciara Miller.
But one person who is definitely not returning is Hannah Berner, who happened to be at odds with most of the cast during Season 5. Hannah announced her departure from the show, citing a stand-up comedy tour as the reason why she wouldn't be filming. Yet she recently revealed on a podcast (via People), "When you have a real, real, real relationship, it is very difficult to be on reality TV with them…Because everyone has their own motives and stuff, and I don't think it's worth putting my relationship on the line."
With Hannah gone, there's now room for some new weekenders in the "Summer House." According to gossip blogger Deuxmoi (via Screen Rant), not only were Carl, Kyle, and possibly Ciara and Amanda spotted filming at a Hamptons restaurant, but some new cast members were also seen in attendance. And of course, there's always the possibility of a Bravo crossover, as "Southern Charm" star Craig Conover has been spotted all over social media hanging with the "Summer House" cast and is even rumored to be dating Paige. Fans are hoping to see that Bravo romance play out in Season 6!
The Summer House Season 5 reunion explained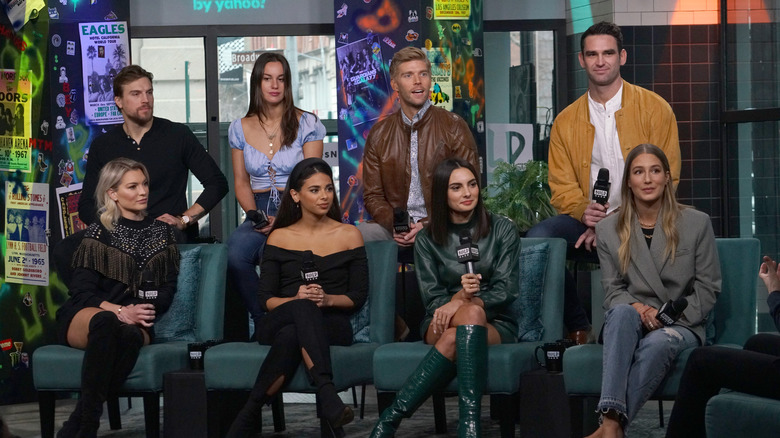 Just as Season 5 of "Summer House" was filled with explosive fights and broken friendships, so was its reunion. In fact, there was so much drama and cast members storming off the set that their catchup with Andy Cohen had to be broken up into two episodes.
According to RealityTea, Episode 1 of the reunion touched upon the relentless storyline of whether Hannah Berner and Luke Gulbranson were ever in a relationship. There was also Ciara Miller talking about her own history with Luke, and Lindsay Hubbard detailing what went wrong with her ex Stephen Traversie. But most of the drama came from Hannah Berner denying her feud with Kyle Cooke and Amanda Batula and refusing to take accountability for the rumors she reportedly spread on podcasts about fellow cast members. Eventually, things got so bad that Kyle called Hannah "the fakest friend" before storming off the set.
Then there was Episode 2 of the reunion, where it was Hannah's turn to storm off after Luke told her he only invited her to Minnesota because the show's producers told him to. The fight between Carl Radke, Kyle, and Luke was also addressed, as was Hannah having sex in Kyle and Amanda's bathroom. And if that's not enough drama, a new feud emerged between Paige and Danielle Olivera after Danielle called out Paige and Hannah for their vicious rumor spreading about her bestie Lindsay. With all that drama in just the reunion, fans are eagerly awaiting Season 6!
Source: Read Full Article