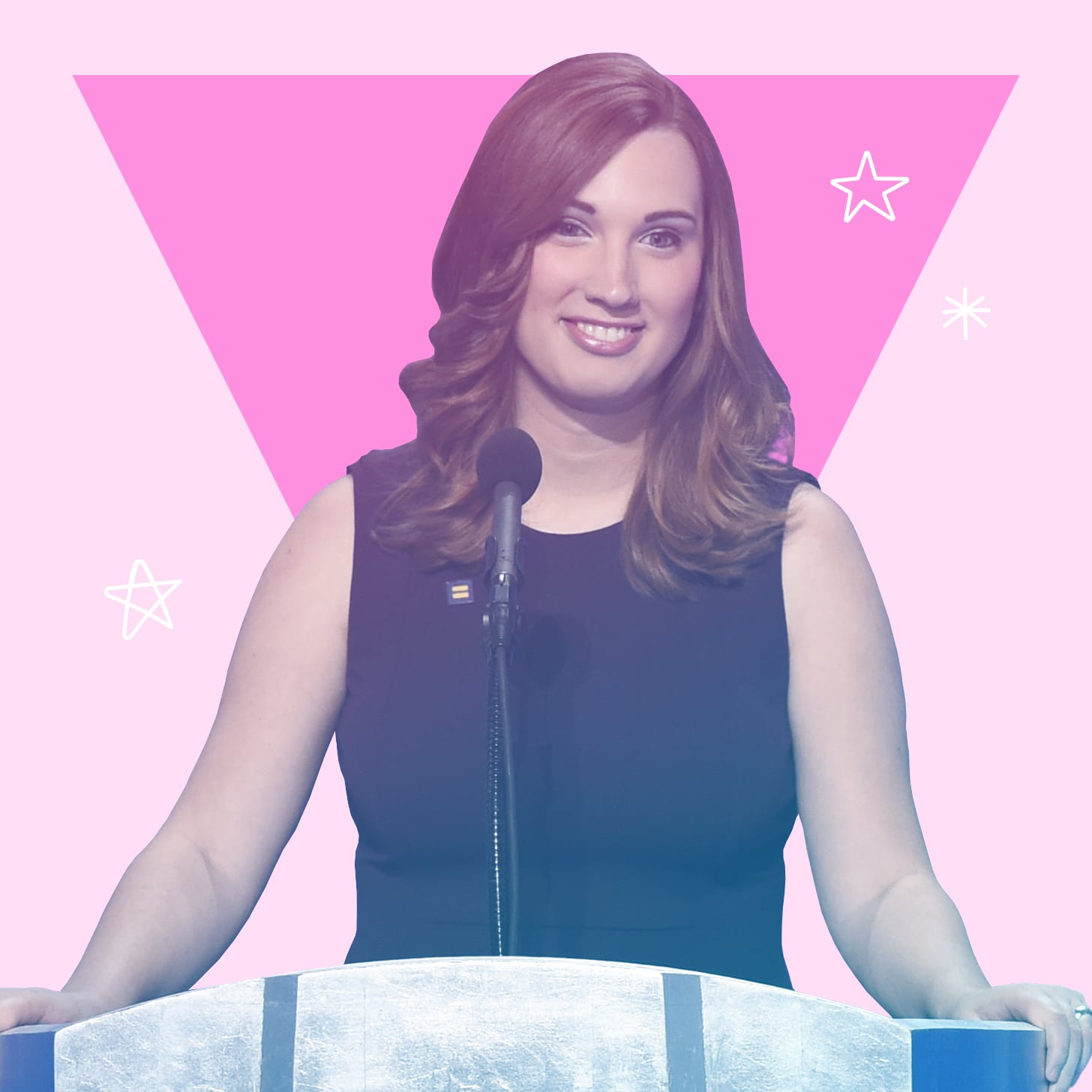 Delaware state Sen. Sarah McBride has, in her own account, already lived "a lot of life" in 30 years. If you know only a small part of McBride's trail-blazing story, you know that's an understatement. Her victory in the 2020 election cemented her status as the highest-ranking openly transgender elected official in United States history. Prior to that, McBride had already broken barriers in 2016 as the first openly transgender person to speak at a major political party's national convention. Oh, and she penned a memoir Tomorrow Will Be Different, which comes highly recommended by none other than Vice President Kamala Harris.
But there's more to McBride's incredible journey — one filled with love, loss, and intense loyalty to her community — than the highlight reel of historic wins. Senator McBride (or Sarah, as she insists I call her) is a defiantly optimistic person not in spite of her intense journey, but because of it. "I'm representing the district that I was born and raised in," McBride told POPSUGAR with a sense of genuine wonder, speaking from her childhood home in Delaware. "I still walk around these communities and neighborhoods and quite literally tear up at the fact that I have the privilege of representing a community I love as my authentic self."
As yet another Pride Month kicks off, we spoke with Sen. McBride about the lessons she's learned as a part of the LGBTQ+ community and the wisdom she'd share with her younger self, if she could go back in time.
POPSUGAR: We watched your CBS interview, and you spoke about feeling from a young age as though you just didn't quite feel like yourself. Could you expand on that?
Sen. Sarah McBride: One of the challenges cis folks have when talking about gender identity is it's hard to understand what it feels like to have a gender identity that differs from your sex assigned at birth, or to be trans and in the closet. From as early an age as I can remember, I remember feeling this unshakeable homesickness. I didn't quite understand that there were other people like me, I didn't understand that there was anything I could do about this feeling, I didn't understand why I knew I was a girl at a young age, but I knew it. I knew that the only instances where that homesickness began to diminish were moments when I was in some small way presenting and being perceived as myself.
I remember when I was about five, I was playing with my friends Courtney and Stephanie. We would always play dress up in their back play room on the second floor far away from parents, and they had Disney princess dresses. I remember dressing up as Cinderella in those Disney princess dresses at a young age and in those moments that homesickness would begin to disappear. Of course, that proverbial stroke of midnight would hit, and I'd have to go back to being a role that everyone perceived me as.
It wasn't until I was about 11 that I really found out there were other people like me, and that there was something I could do about this piece of information that I thought about probably almost every single waking hour of every single day. I was watching the sitcom Just Shoot Me! with my mother and during the course of an episode, a guest character was revealed to be transgender. None of the characters knew she was trans, but the audience did, and she was beautiful. The reoccurring gag of the episode was that every time someone would express any kind of interest in her, the laugh track would cue.
Source: Read Full Article