Perez Hilton is no stranger to controversy. In fact, the celebrity blogger with the eponymous gossip site has seemed synonymous with the very word. In 2018, actor Mila Kunis attributed the "trolling" phenomenon to Hilton (real name: Mario Lavandeira). Speaking on the Armchair Expert with Dax Shepard podcast, Kunis said, "To me, he was the first person that created ugly news, that literally just spread filth. It was just mean, and so it allowed people to be mean." 
In Hilton's 2020 memoir, "TMI: My Life in Scandal," which details his 16-year career in blogging and show business, Hilton "expresses many regrets," per BBC. For instance, in 2011, after an 18-year-old Ariana Grande turned him down to be her manager, Hilton aired his frustrations out through his blog. "I was super petty toward Ariana on my website and on social media," Hilton wrote in his confessional (via BBC). He continued his controversy streak in December 2020, however, when he was banned from TikTok after he criticized the massively-followed TikToker Charli D'Amelio earlier that year. Per The New York Times, Hilton had commented on her video, "Anyone else think it's inappropriate for a 15-year-old to dance to this?" According to Hilton, D'Amelio's fans mass-reported him on multiple comments and posts, ultimately resulting in his ban.
Unsurprisingly, Hilton has faced a few lawsuits in his time, with each bearing almost as wild a backstory as a Perez Hilton blog entry. Keep reading for Hilton's various legal melodramas as they unfolded over the years.
Perez Hilton allegedly stole many photos used for his blog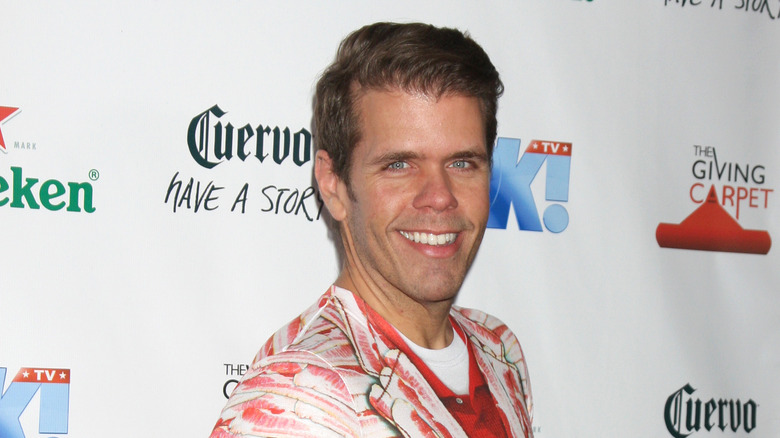 Some of the most prominent figures to sue Perez Hilton for illegally obtained copyrighted content on his website have been photo agencies. X17Online ("Hollywood's leading celebrity photo agency" per their website) led the charge in a snowball of lawsuits from a variety of news agencies claiming copyright infringement against Hilton. In 2006, X17 sought $7.6 million in damages from Hilton for using their photos without payment and slapping his "Perez Hilton" watermark on them, The Los Angeles Times reported, with X17 co-owner Brandy Navarre claiming the sale value of photographs used by Hilton has since significantly dropped. 
In April 2007, per Radar Online, five other celeb photo agencies, including Splash News, filed a joint lawsuit against Hilton, accusing the blogger of more than 25 instances of alleged copyright infringement. "Perez has achieved his fame and fortune by unlawfully taking and exploiting other people's work," said Splash News CEO Gary Morgan at the time. Three days later, a sixth agency, PhotoNews, served Hilton a lawsuit for $4,200 (Canadian) in damages, per Canada.com, for his alleged unlawful use of a copyrighted image of John Mayer and Jessica Simpson. 
The onslaught of litigious heat on Hilton caused his hosting service, Crucial Paradigm, to drop his website in June 2007 with X17 co-owner Francois Navarre calling it "a precedent that's huge," via Variety. "We had to threaten them and show them they were liable," he said of the hosting service. But Hilton's copyright issues didn't stop there… 
Perez Hilton leaked unfinished Britney Spears songs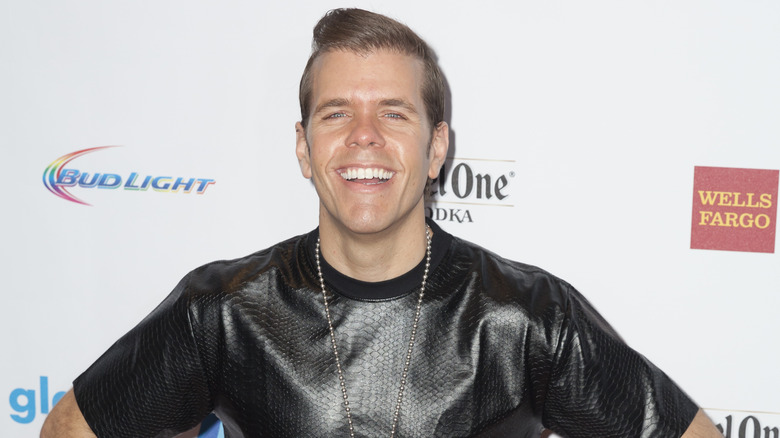 Perez Hilton didn't just (allegedly) steal from paparazzi outlets. Artists like singers and photographers also filed official grievances against the blogger for accusatorily unlawful use of their creations. Britney Spears was one famous instance of this. Her record label in 2007, Zomba Label Group, sued Hilton for copyright infringement after he posted recordings of at least 10 completed songs and a few unfinished songs, leaking them over a period of three months, Today reported. The suit asked Hilton to pay real and punitive damages in addition to legal costs, prompting the blogger to announce in March 2008 he would cease blogging about artists signed to Sony BMG (parent company to Zomba at the time), per WIRED. Clearly, Hilton didn't need a lawsuit to tell him that he was in the wrong for that, did he? 
Then in 2013, Hilton was sued by a photographer directly. According to PetaPixel, New York-based Robert Caplin had published 32 professional photographs he took of "Glee" alum Darren Criss to an online gallery, 14 of which Hilton allegedly screenshot (thereby skirting around theft implementations Caplin had installed). 
Caplin's court documents alleged he contacted Hilton, who promised to remove the photos but never did so until Caplin sued him for violating the Digital Millennium Copyright Act (DMCA). Caplin sought a total of $2.1 million in damages from Hilton. 
Perez Hilton has been sued for making bold claims about other people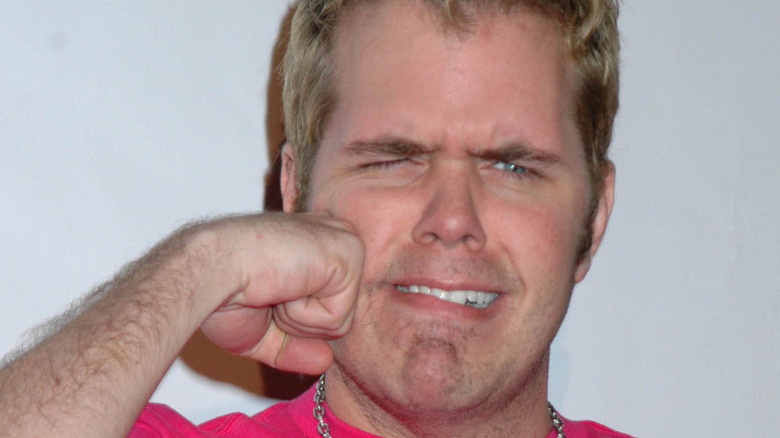 In 2007, per The Hollywood Reporter, Perez Hilton was sued by a reader after posting an angry email tirade from Diane Wargo (whose full name and email address were on display), which called him a "fat gay pig." Wargo sued the blogger for $25 million in damages after claiming she received "hundreds of threatening e-mails" and lost her job. The court ultimately ruled in Hilton's favor in 2012, per THR. 
Being first to "expose" intimate footage of celebs has also landed Hilton in hot water repeatedly. He was sued, in 2005, by Colin Farrell's attorneys for linking to the actor's sex tape with ex-girlfriend Nicole Narain, per The Smoking Gun. Then in 2007, after leaking a topless still from unused footage of Jennifer Aniston in her 2006 comedic vehicle "The Break-Up," Universal Pictures sued the blogger, per ABC News. DJ Samantha Ronson also took legal action for a Hilton post claiming she planted cocaine on her friend Lindsay Lohan's vehicle, via the Associated Press, in 2007. But after it was revealed Hilton merely regurgitated the now-defunct CelebrityBabylon.com's post — with whom Ronson had already settled — he won $85,000, via Today.
Additionally, Hilton has been sued for libel by Hollywood jeweler Robert Procop in May 2012, per The Wrap, after he alleged that Procop – who designed Brad Pitt's $500,000 engagement ring for Angelina Jolie — had previously been convicted of fraud. Procop, fittingly, sued Hilton for $500,000.
Source: Read Full Article