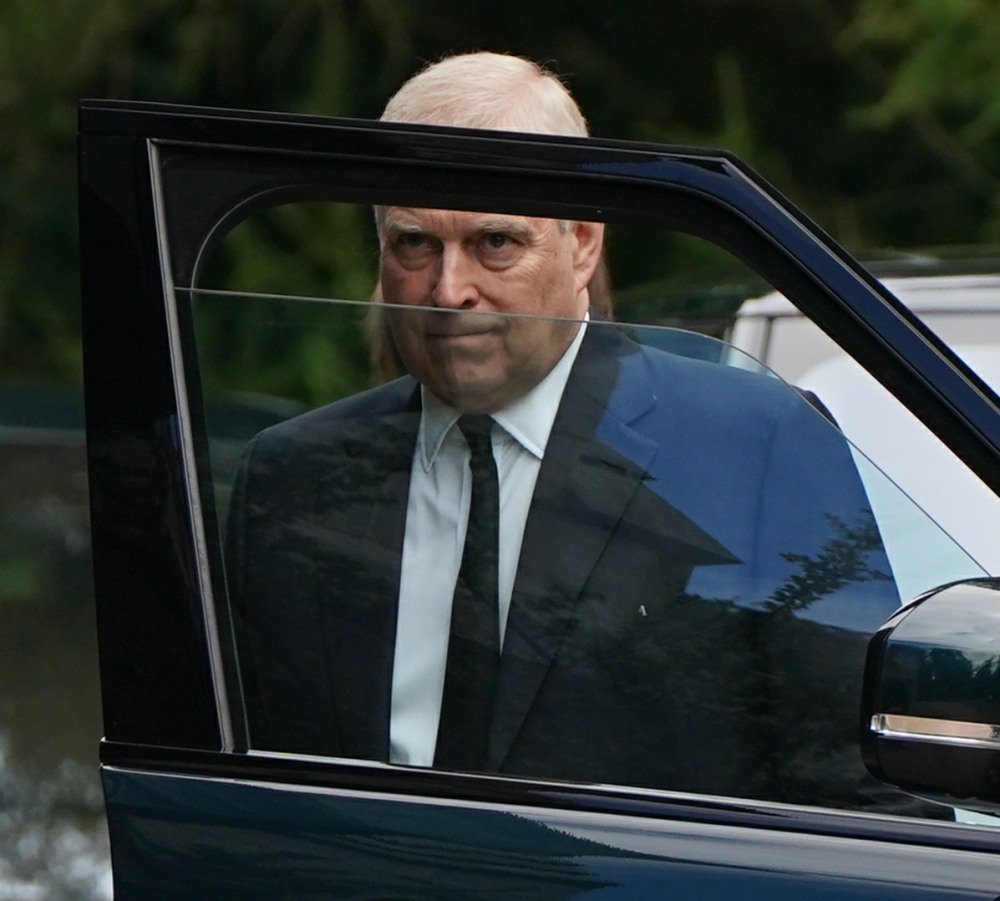 Prince Andrew has been in the news this week because of Peacock's new documentary, Banished: Prince Andrew. It's all about Andrew's many crimes and misdemeanors and everything in between, including his degenerate behavior towards women and girls throughout his life. Omid Scobie devoted his weekly Yahoo UK column to the Andrew Problem – much of it we know/can assume, like the fact that King Charles has little to no sympathy for Andrew and wants Andrew to be out of sight and out of mind. Some highlights from Scobie's column:
Andrew's long-gestating comeback: There was a moment earlier this year where Prince Andrew truly believed he was building the path towards a comeback. Stripped of his titles and relegated to a retired life at home, sources tell me in early spring the prospectless Duke of York held a series of meetings with his lawyer and members of his team – all third party employees, since the Palace refuse to deal with him anymore – to discuss potential routes back into the public eye. "Not that he ever thought he would be a working royal again," a close source tells me, "but he did discuss creating duties of his own, through philanthropic efforts and being seen as the supportive son of the Queen… These would contribute to rehabilitating his image. Not as the Duke of York, but simply as a man who wanted to do good."

Andrew's prominence during his mother's funeral: He adopted a visible role in the ceremonial proceedings following the death of the Queen. Thanking well-wishers outside Balmoral Castle, it was one of the few moments he genuinely had the right to be a part of. "He would be sorely mistaken if he believes that might parlay into anything else," a palace source explained to me last week. "He had every right to be part of each family event, but there was a conscious effort [behind the scenes]—within the institution and the family—to ensure he didn't take advantage of the situation." (Down to every last detail, including the optics of taking custody of the late monarch's two dogs, which a York representative only named Sarah Ferguson in media briefings confirming the decision.)

The Other Brother: Without the soft spot of the Queen at his disposal – it was no secret that Andrew was her favourite child – the door is now shut tighter than ever for the prince. Though King Charles III has sympathy for his brother, I'm told, the newly-minted sovereign will "never" allow him to set foot near the family business again. So much so that Andrew may soon be stripped of his final link to the Crown—his role as a Councillor of State, which still allows the prince to deputise for the King should he be unable to work due to illness or absence abroad.

Andrew might be in the headlines again because of Ghislaine Maxwell: There is also speculation that Maxwell could try to reduce her 20-year prison sentence by becoming a government witness in any broader investigation into the social circle of Epstein, potentially thrusting Andrew into the limelight again.

That Peacock series: This week, a new documentary, Banished: Prince Andrew, reveals more details of Andrew's life of bad decisions and "womanising". Alongside suggestions that he was a sex addict, the production not only presents the eighth-in-line to the throne as a predator but also as a man who pursued a depraved friendship with Epstein and Maxwell so they could help him fulfil needs he was unable to satisfy elsewhere. I recently saw a preview and the archive interview with a masseuse who claims Andrew greeted her with the line, "Hey, nice a**. Do you take it up the a**?" is as stomach churning today as it was the first time around.

Will the Andrew Problem generate any British headlines? Whether any of this makes headlines in the British press will be another story altogether. Most newspapers seem to still be obsessively focused on stale tales about the Duchess of Sussexes' supposed workplace "bullying" (the latest revelations still failing to provide any anecdotes or proof of said behaviour).
[From Yahoo UK]
That's interesting framing, that Andrew was not just a predator but he also "pursued a depraved friendship with Epstein and Maxwell so they could help him fulfil needs he was unable to satisfy elsewhere." As in, Andrew pursued friendships with Maxwell and Epstein because they supplied him with trafficked girls and women. Maxwell and Epstein's trafficking campaign was a feature, not a bug. Anyway, we've known for a long time that all of the last vestiges of Andrew's royal trappings would be filtered out when Charles became king. The only thing protecting Andrew at this point is that his rancid depravity isn't the big story in Salt Island, he's merely a grotesque sideshow. I doubt Charles will even make Andrew move out of Royal Lodge right away – that's not even on Charles's top-twenty to-do list.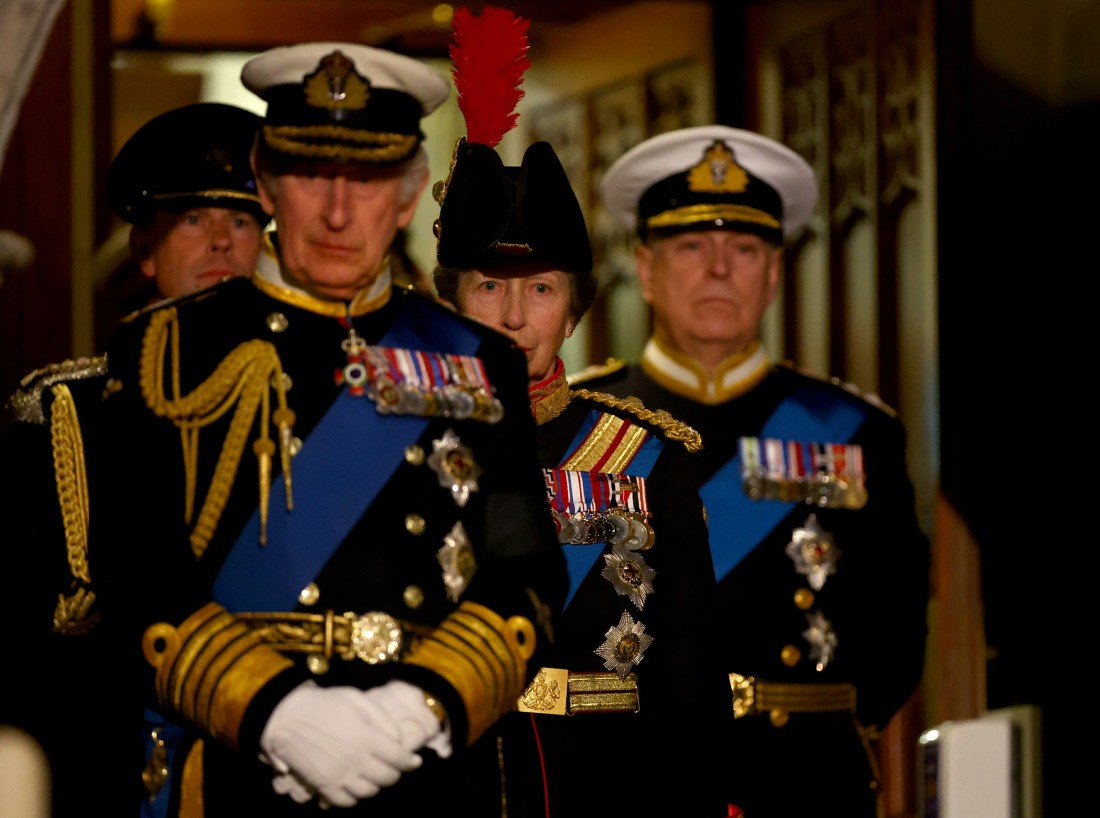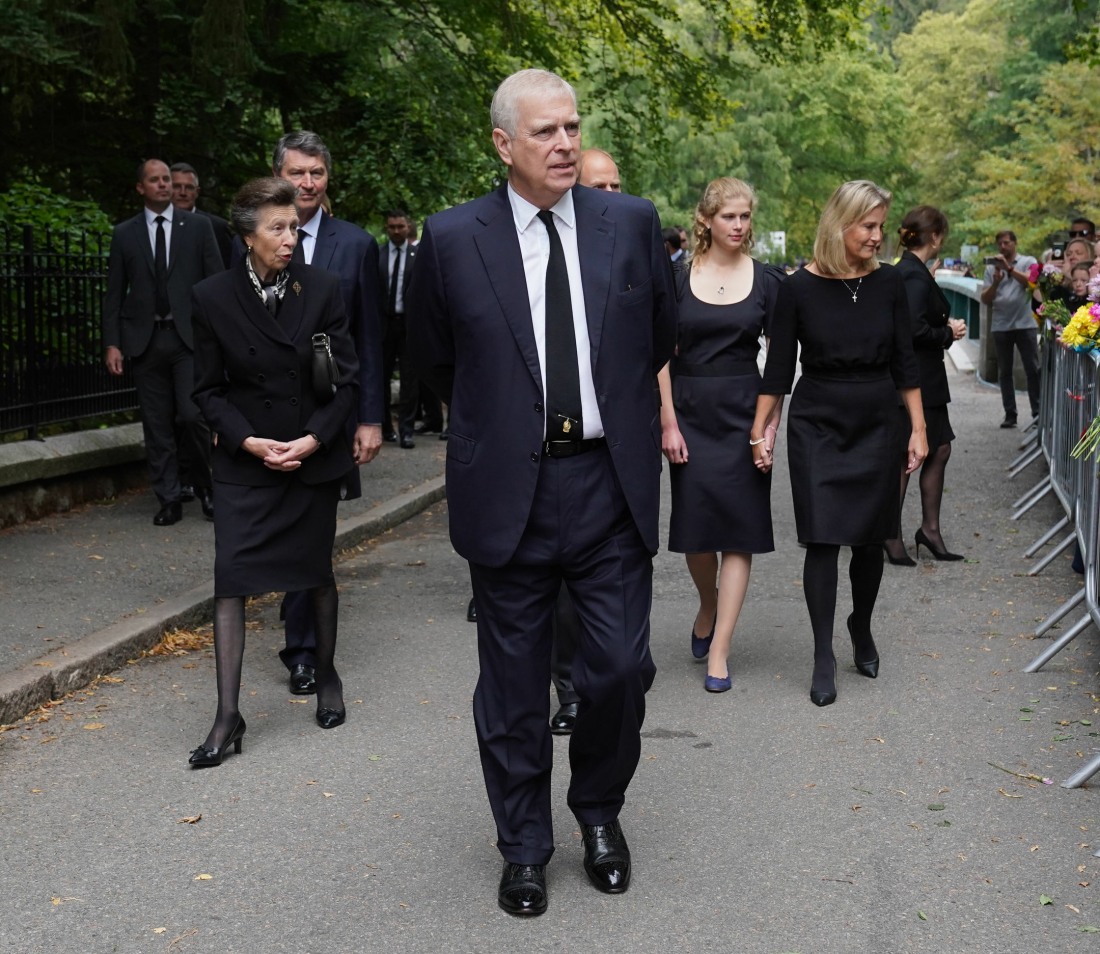 Photos courtesy of Avalon Red.
Source: Read Full Article