Dior has unveiled a beautiful film to showcase how its new Caro handbag is made. An entirely new handbag style for the French fashion house, the Caro was unveiled last week to much fanfare.
Produced by skilled artisans in the house's atelier in Italy, each bag is carefully quilted using 18,000 stitches, to created the geometric 'cannage' pattern – a design originally inspired by the Napoléon III chairs once used by Christian Dior to welcome his customers, and which is now a signature of the fashion house.
The new bag, designed to be a future classic for Dior, is available in two sizes and a variety of shades; black, grey and beige for the minimalists, as well as shearling, denim and 'Tie & Dior' iterations for those keen on making more of a statement. It can also be used with interchangeable shoulder straps.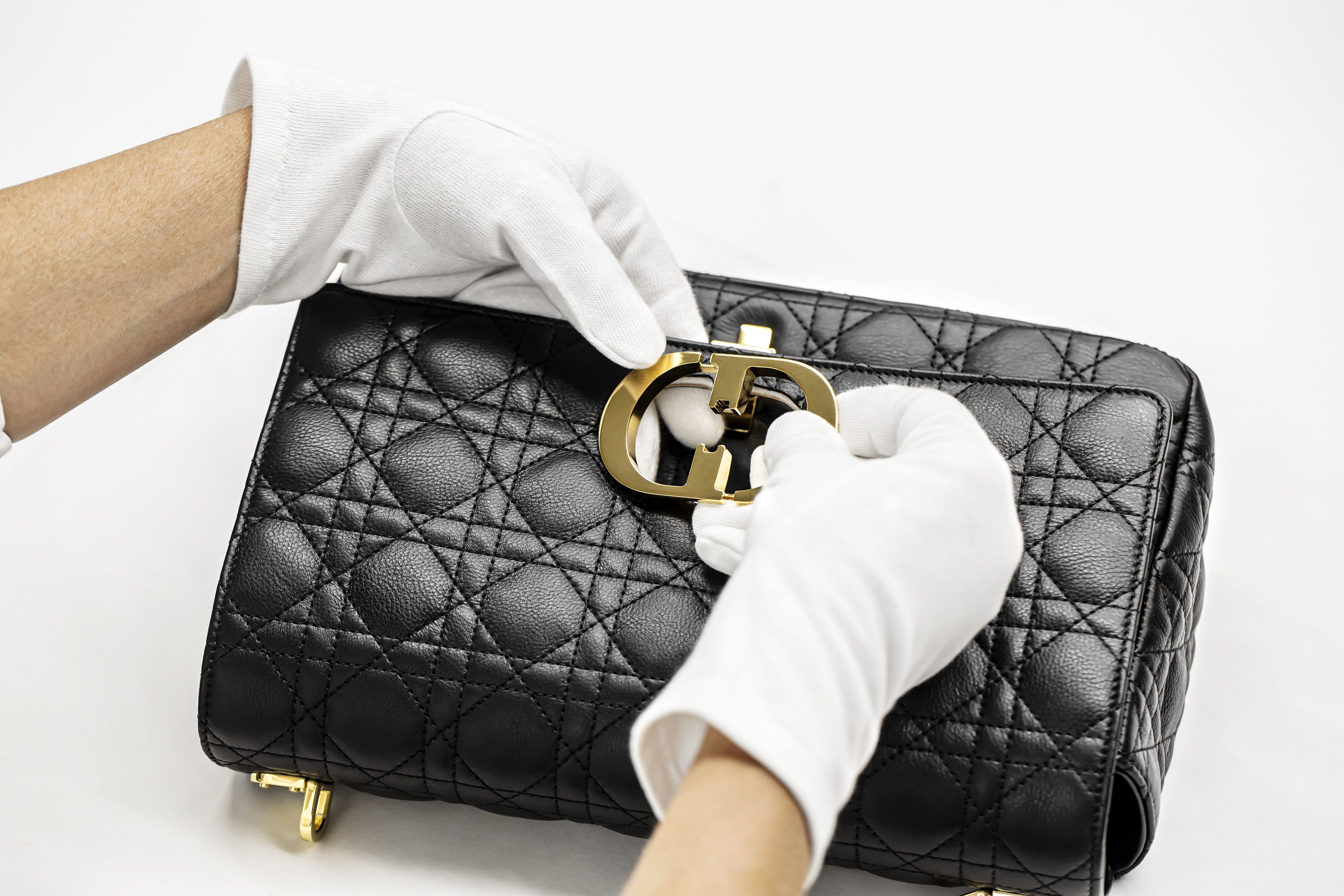 The French fashion house is renowned for opening up the doors of its ateliers (virtually, at least), through exclusive videos which showcase how the magic is made – from the design of fairy tale Dior couture gowns, to the construction of a classic Bar Jacket, or the creation of Priyanka Chopra's Met Gala gown (which took 1500 hours to make).
In a mid-pandemic world where consumers are fast rejecting fast fashion in favour of ethically-created clothing and accessories with longevity, the allure of handmade pieces is all the more apparent; there's never been a better time to marvel at the craftsmanship and attention to detail that goes into creating a luxury item.
If you've ever wondered what goes into making a luxury handbag, watch the video in full above.
From: Harper's BAZAAR UK
Source: Read Full Article